Powers Of X #1 Will Have the Most Important Scene in X-Men History, Apparently (Jonathan Hickman Video)
Jonathan Hickman was available for a little video at the Marvel Comics presentation, part of the Diamond Retail Summit being held in Las Vegas today. And he had plenty to say about the upcoming House Of X and Powers Of X mini-series, which you can hear below…
With this little slide to hammer things home.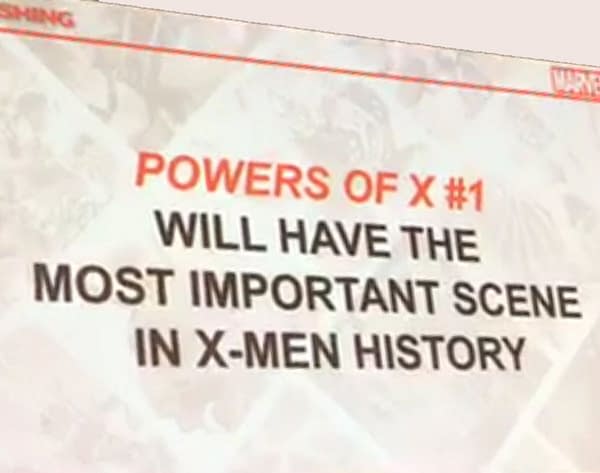 Bigger than the Death Of Phoenix? The scene with Wolverine and the guards? Cyclops asking the kid to look into his eyes? When Iceman was outed? Let's find out…
And the news that what comes after will be revealed just before San Diego Comic Con in July – and also they there are already working on the Wave 2 of titles…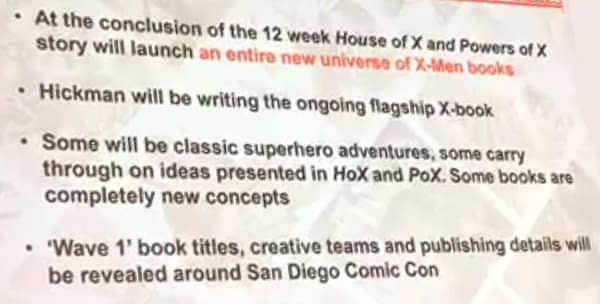 With Powers Of X #3 cover having some kind of double imagery that will do this…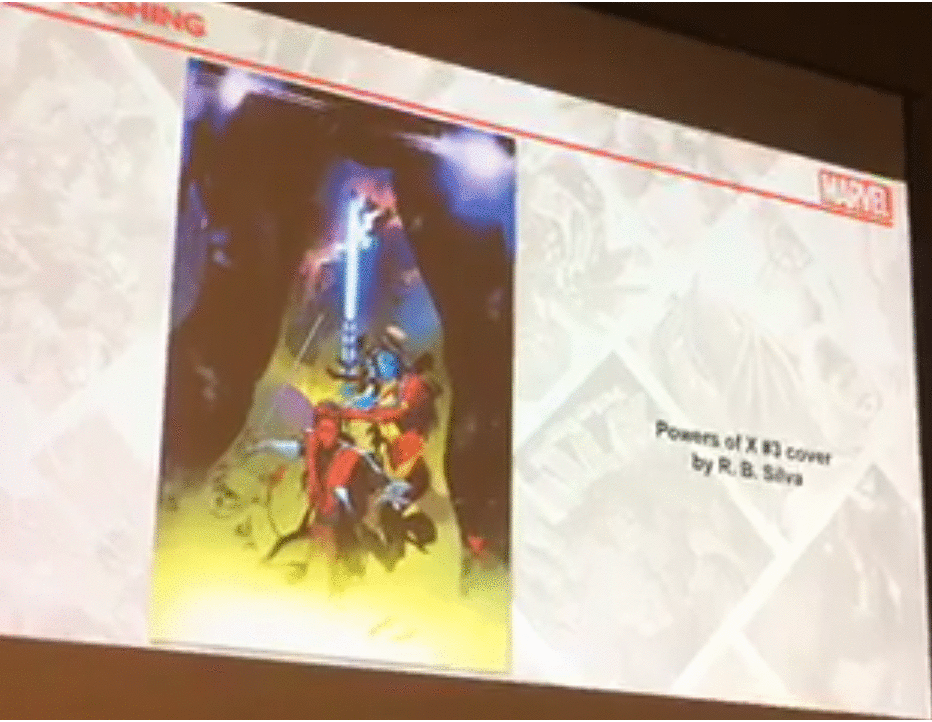 And courtesy of Dennis Barger of Wonderworld Comics, Michigan. Catch up with the rest of the Diamond Retail Summit coverage right here.