Posted in: Comics | Tagged: 9/11, Aubrey Sitterson, diversity and comics, gi joe, harassment, HRL, idw
---
PSA: One Of The Biggest Proponents Of Firing Aubrey Sitterson Is A Well-Known Anti-Diversity Troll Campaign
Bleeding Cool has been following the developing situation involving G.I. Joe writer Aubrey Sitterson, whose tweets about 9/11 have found him at the center of a controversy that could potentially see IDW and Hasbro fire him from the upcoming Joe relaunch book, Scarlett's Strike Force. In our last article on the subject, we went into detail on the timeline and some of the history of interactions between Sitterson and some G.I. Joe fansites and message boards that appear to be motivated not by actual offense at Sitterson's tweets, but by a longstanding grudge based on Sitterson's political beliefs.
But there's another aspect to this story as well, which Bleeding Cool Rumormonger-in-Chief Rich Johnston briefly touched on:
"Outrage videos were then made and posted on YouTube, which increased the responses that IDW and Aubrey were getting, from thousands of people who never saw his original message or had previously engaged with Aubrey in any way, many even declaring that they didn't read the GI Joe comic – but were now not going to start."
In this case, it's not just a personal beef with Sitterson over politics driving the conversation, but a widespread and long running harassment campaign conducted by trolls and targeting any comics pro deemed part of the "SJW" menace. The definition of "SJW" used here by this movement is very broad and encompasses more creators than you might think. But at the same time, it does apparently allow an exception for employing the oft-attributed "SJW" tactic of trying to get people fired from their job over politics — so long as the politics in question are liberal, not conservative, free speech be damned.
Certainly not the only actor, but one of the most prominent examples of this campaign is the Diversity & Comics YouTube page, who posted a video titled "G.I. Joe Writer Aubrey Sitterson Decides Who Can Mourn 9/11" that brought a lot of new attention to Sitterson's tweets, from, as Johnston reported, "thousands of people who never saw his original message or had previously engaged with Aubrey in any way, many even declaring that they didn't read the GI Joe comic." Prior to this, IDW was defending Sitterson in emails. Afterward, Hasbro got involved, and IDW released a statement distancing themselves from Sitterson and implying disciplinary action is on the way.
He may lose his job over it. But Sitterson is only the latest in a long line of creators targeted by this group.
Another pro we've seen clashing a lot with the D&C Twitter account recently Kwanza Osajyefo. "After me roasting him about 12 or 15 times a day for about four months, he finally blocked me," D&C said of its ongoing daily trolling of Osajyefo in a video titled "Firing G.I. Joe Writer Aubrey Sitterson Will Help Heal Comics." "SJW Marvel Generations – Carl Manvers Has The Worst Art I ever Saw In a Marvel Comic" is the title of another video, and transphobia a running theme of the account, which calls any form of gender variance "mental illness."
Another video targets Ron Marz: "SJW Comics Pros Like Ron Marz Actively Refuse To Listen To The Customers." "Ms. Marvel Is SJW Propaganda On Almost Every Page," another proclaims. "Motor Crush Is SJW Trash For Post-Humans," says one more, while an earlier video attacks that same creative team, titled "The Ballad of Batgirl — How 2 SJW Writers Turned A Fan Favorite Radioactive."
Magdalene Visaggio has been targeted multiple times. G. Willow Wilson. Gail Simone. Kurt Busiek. Tom King. Mark Waid. Tamra Bonvillain. Brian Bendis. Ta-Nehisi Coates. Nick Spencer. The creative teams behind any book deemed part of a loosely defined "SJW" agenda are fair game. Kieron Gillen's Doctor Aphra is brought up repeatedly. America writer Gabby Rivera is a frequent target. And of course, the most famous example is Heather Antos and the other women from the #MakeMineMilkshake event, probably featured more than any other topic on the channel.
That covers only a quick glance through the most recent videos and tweets, and we almost certainly missed some creators targeted by this group. D&C's Twitter account, and other similarly minded ones, are used to directly attack those it considers enemies with on a daily basis, until they get blocked, at which point they ask why everyone is being so sensitive.
D&C runs a Patreon page that ostensibly aims to finance comics ideas talked about in the videos (such as one where Riri Williams ruins Tony Stark with fake rape allegations), and those videos, by the way, presumably make ad revenue from YouTube. The Patreon currently earns a not-insignificant $702 a month, though it has not yet reached its $1890/month funding goal to finance four issues of a comic each year. The movement may be mostly driven by ideological purity and a love of trolling; but there's a profit to be made too.
That's not to say there aren't people who are genuinely turned off by Sitterson's 9/11 tweets, without an ulterior motivation. For instance, Larry Hama, who created basically everything we love about G.I. Joe, writes one of our all-time favorite comics in G.I. Joe: Real American Hero, and is by all accounts a wonderful person, didn't like the tweets and said so. But there's an important distinction to be made between legitimate disagreement with what Sitterson had to say, taking offense to it, or even choosing not to buy his work because of it, and disingenuously presenting what he said out of context to rally a troll army in service of a bigoted political agenda that has nothing to do with 9/11 or G.I. Joe.
By pretending to be outraged over Sitterson's tweets to manipulate Hasbro and IDW into firing Sitterson, these trolls are being more disrespectful about a national tragedy than anything Sitterson tweeted. That irony might be sweet, if not for the precedent that will be set here if the companies take action based on false pretenses and propaganda.
---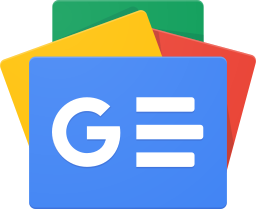 Stay up-to-date and support the site by following Bleeding Cool on Google News today!