David Furr and Ben Dunn write,
Public Domain was our first vision for a new comic book universe. Before this, I hadn't given much thought to writing superhero comics. It's a well-known fact amongst small independent creators like myself that trying to compete in a genre locked down by Marvel and DC is nearly impossible. So instead I focused my earliest publishing efforts in the genres of horror and mystery.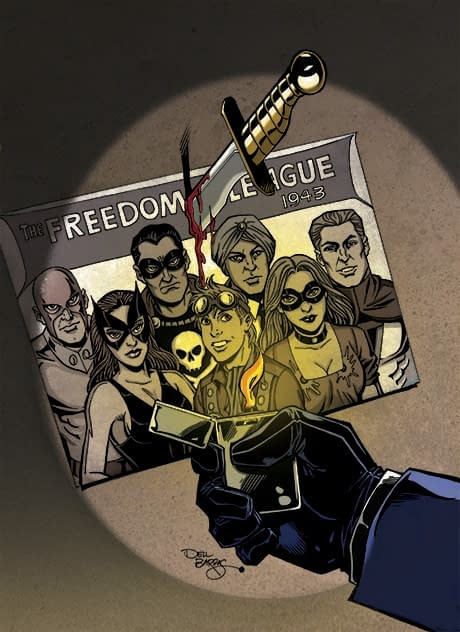 I met legendary comic book creator Ben Dunn (famous for Ninja High School) at a Wizard World in Austin where I was premiering my first book. Ben liked my writing style, and after several follow-up conversations he told me what his grand vision was: A new superhero universe based on the 1940's public domain superheroes.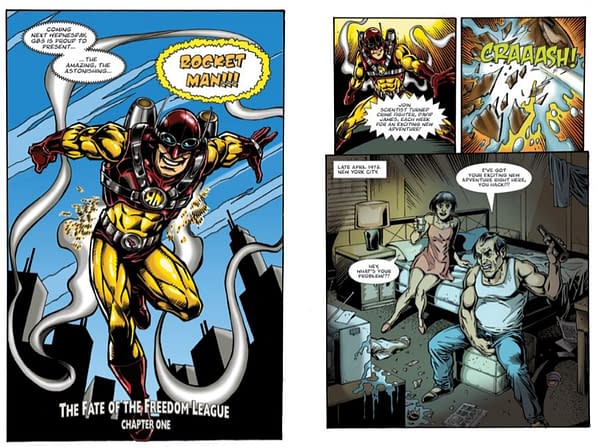 This is something many others had tried before, and Ben was well aware of that. It was not his intention to merely repeat the standard superhero formula; he wanted it to be something different, something new, while at the same time maintaining a classic feel. That's how we came up with the idea for Public Domain. Public Domain is a mystery. As a series, it asks the question what if there were heroes in the golden age but had all disappear. Where did they go, why does no one remember them, and more importantly, what would happen to the world without heroes? The first graphic novel deals with a more direct mystery; the death of an actor who played the character Rocket Man in the 1940's. As the case unfolds, events are set into place that will launch a new universe of heroes.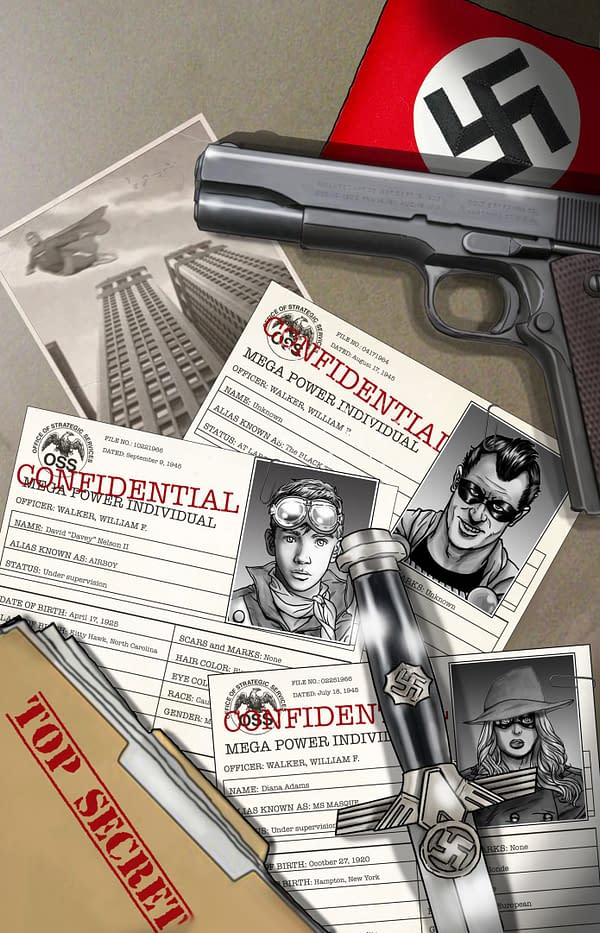 This will be the launching point for the Superverse, a series of comic titles we hope to release in 2019. The graphic novel will be released in stores as a four issue mini, but is available now on IndieGoGo as a trade paperback.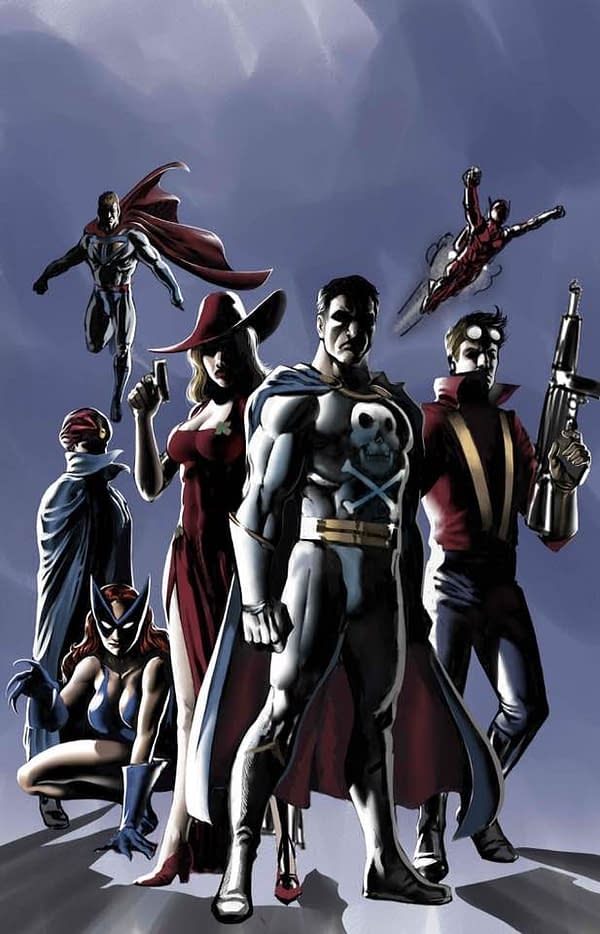 We're excited about what we've created and what lies ahead. Jungle Comics #1 by Chuck Dixon and Kelsey Shannon will fit into the continuity of this universe. For our IndieGoGo campaign, we've recruited legendary artist Fred Hembeck to provide us with an alternate cover.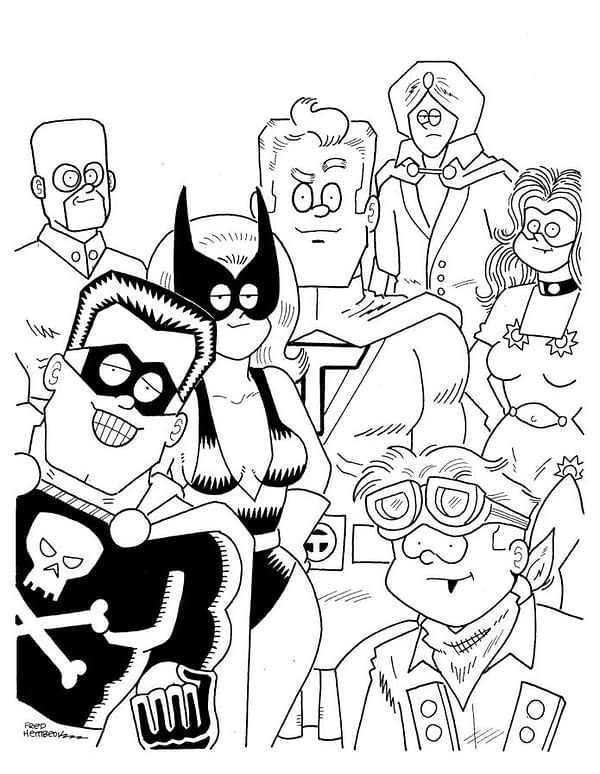 This book itself will be penciled and inked by Bronze Age Marvel artist Dell Barras and colored by Gerilou Smith (known for her work on Frontier Graveyard).
Enjoyed this article? Share it!