Gunless Punisher In Action In Marvel Comics' Timeless #1 (Spoilers)
"…while another hand is driven by a new lord on a mission of punishment". Today sees the publication of Marvel Comics Timeless #1, the big end-of-year volume that sets up much of what will be coming in upcoming Marvel Comics titles, in the manner that Marvel Now #1, Marvel Comics #100, and Incoming #1 in recent years did. And there are plenty of teases as to what is coming in Marvel Comics over the months to come. And Bleeding Cool will be breaking lots of them down with the Timeless tag today. Warning, there are spoilers.

We have seen The Punisher with his new Devil Skull logo, and leading The Hand. This however is the first time we have seen him wielding swords instead of guns. This will all come in Punisher #1 from Jason Aaron and Jesus Saiz in March from Marvel Comics. The Punisher without his guns and with a new logo? No wonder this series was originally called Punisher No More.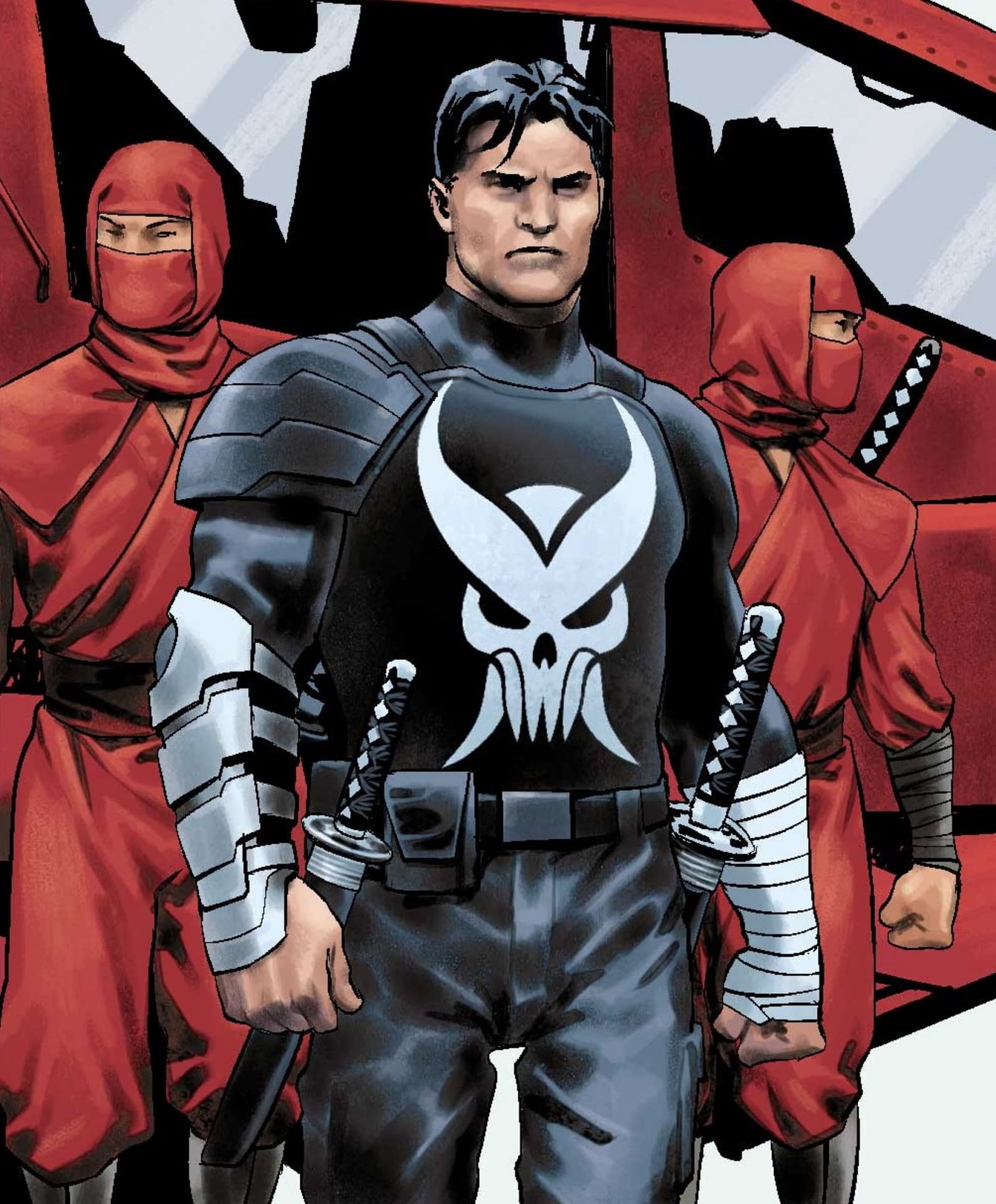 PUNISHER #1
JASON AARON (W) • JESÚS SAIZ & PAUL AZACETA (A) • Cover by JESÚS SAIZ
WILL THE PUNISHER'S WAR END?
Born of tragedy. Devoted to war. Unstoppable in his rage. As the Punisher, Frank Castle has become the most accomplished killer the world has ever seen. Now it's time for him to face his true destiny. What shocking secret from Frank's past will convince him to take the reins of the Marvel Universe's most notorious clan of assassins? And once Frank becomes the warlord of the deadly ninjas of the Hand, will it also mean an end for the Punisher? Or a whole new bloody beginning? Join the superstar team of writer Jason Aaron and artists Jesús Saiz and Paul Azaceta for an epic exploration of the dark and violent past and inevitable future of one of Marvel's most iconic characters. 48 PGS./Parental Advisory …$5.99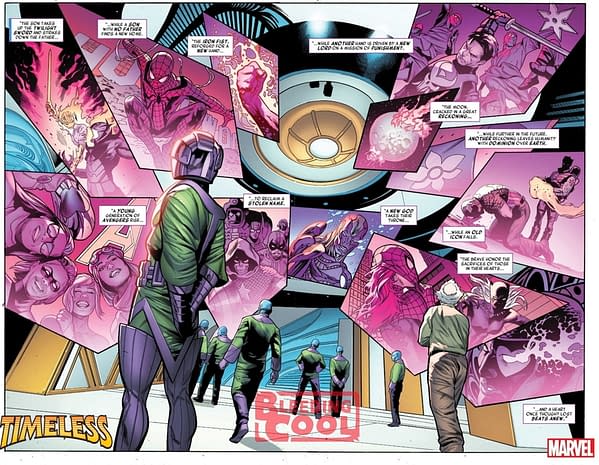 TIMELESS #1
MARVEL COMICS
OCT210773
(W) Jed MacKay (A) Kev Walker, More (CA) Kael Ngu
HOW DO YOU WIN A WAR AGAINST TIME?
A special year-ending adventure that gives portents as to what is to come in the Marvel Universe over the next twelve months! Kang the Conqueror is a warrior, a destroyer, a subjugator-but even he is subject to the whims and vicissitudes of time itself. So when a parallel timeline threatens to overwrite the future that Kang has fought so long and so hard to control, the master of the ages has no choice but to go to war with time itself, battling through days of tomorrow as he struggles to prevent the end of what is to come!
Featuring all the major players in the Marvel pantheon! RATED T In Shops: Dec 29, 2021 SRP: $5.99