RAGE: The Superhuman Properties Of Jerry Ordway by Truman Sterling
'TRUMAN STERLING' is the pseudonym of a semi-well known writer/artist (or artist/writer, whichever you prefer) whose work has appeared regularly from one or both of the Big Two publishers for roughly two decades. He (or she) has also tomcatted around the industry for a variety of different outfits. Under his (or her) real name, Sterling is currently working on one of the Big Two's top 10 titles. In each column, a different clue is hidden as to the author's real identity. There may be a prize if you figure it out.

You can reach Truman at sterlingtruman@yahoo.com.
I had a couple of different ideas of what to write about in my second sporadic, rage-filled column (why I love Superman and what it's like to work with seeming Bleeding Cool favorite Steve Wacker) but then last week, Jerry Ordway went and posted something rather amazing on his blog.
I wasn't even aware Jerry Ordway had a blog but it's in my bookmarks now. I'd gather I'm not alone.
Mr. Ordway wrote a very eloquent and reasonable post about the current state of his career at DC Comics. Or lack of one. It was smart and honest but rather than recap it here, I'd encourage you to go read it. I'm too lazy/busy/important to include a link but I know you're a computer savvy bunch. I have faith you can track it down.
I'll wait. No worries, mate.
Together again? Good, let's continue.
I barely know Jerry Ordway. We've had a few conversations at conventions over the years, I think I have his email address, too. But we're not friends, he and I, and I'd guess we would barely qualify as acquaintances.
I clarify this just so you know where I'm coming from. A mostly impartial place. Because I'm now going to tell you what it's like to work with Jerry Ordway and I don't want you to think I'm biased.
A title card fades up: Sometime in the last ten years…
Picture, if you will, a deadline so hot it's caught fire. A script, written on the fly in three days: a last ditch Hail Mary to get a book out the door. The words, "CAN'T MISS SHIPPING," a repeated motif like Hurley's numbers on Lost.
Panic rules the land. Hair is falling out or turning gray. Stock in Diet Coke and Antacid begins trading at an all-time high. Dogs and Cats begin sleeping together.
And then, in a moment of editorial lucidity, the call goes out to Jerry Ordway. He can make time to do the book!
Suddenly, everybody begins to breathe again.
Mr. Ordway simply waits for his kids to go to bed (if memory serves, he was experimenting with working overnight at this point), picks up his pencil, and begins to produce.
A few days pass and a steady stream of pages begins to arrive. Frankly, they're spectacular. Suddenly, an iffy script is beginning to take form through Mr. Ordway's storytelling choices. Equally importantly, the rest of the art team can finally get to work.
Because they get paid when they work and no one's been earning while twiddling their thumbs.
Day by day, page by page, Mr. Ordway turns the tide. He never cheats his pages but he composes every panel with a perfect balance of drawing economy, clear storytelling choices, and inimitable Ordster style. He never seems to tire and he always makes it look easy.
A few weeks later, twenty-two pages of finished comic book artwork sit on the editor's desk. A book that had no seeming chance in hell to look and read so well is ready to ship with a couple of days to spare. And while I don't know for certain, I hope Mr. Ordway took a day off and grabbed a nap.
I wish I could say that the issue in question went on to international acclaim and Eisner-award glory but, like 98 percent of each month's comics, it was read and quickly forgotten. Next Wednesday's comics arrive in relentless fashion and all that hard work and those many sleepless nights become nothing more than yesterday's imagination.
And by the way? Jerry's also a helluva writer.
The epilogue here is that you have no idea how many times Mr. Ordway has repeated that trick. Or how many freelancers, myself included, have worked on, say, Christmas Day to make sure a book meets its shipping date.
Those of us who work in the comic book industry chose this lifestyle and we're paid for it but it's a shame that merit or tenure matter less with every Wednesday that arrives.
Yesterday's imagination, indeed. It makes me rage.
---
---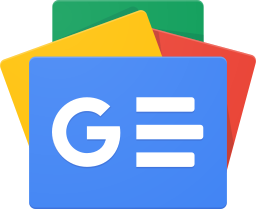 Stay up-to-date and support the site by following Bleeding Cool on Google News today!