Netflix CEO Has One Reason Why '13 Reasons Why' Critics Should Chill: "Nobody Has to Watch It"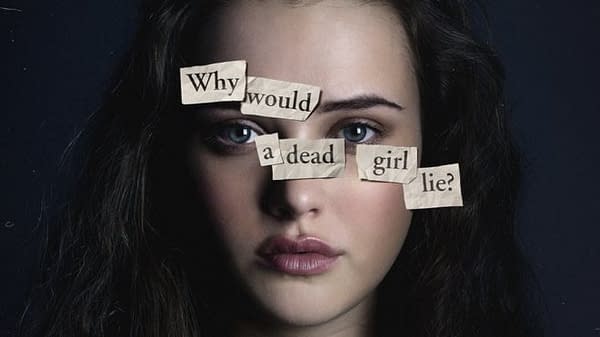 So it appears media advocacy group the Parents Television Council (PTC) has at least 13 Reasons Why Netflix shouldn't have renewed their controversial drama series for a second season let alone a third — which is exactly what the streaming service announced earlier today. Netflix CEO Reed Hastings defended the decision to bring the series back during the streaming service's annual shareholder meeting, despite the PTC releasing a statement claiming that the company "potentially has the blood of children on their hands" with the renewal order.
"13 Reasons Why has been enormously popular and successful. It's engaging content. It is controversial. But nobody has to watch it." – Netflix CEO Reed Hastings
13 Reason Why's first season invovled a young girl by the name of Hannah Baker posthumously explaining to viewers the circumstances that led to her suicide. The second season deals with the aftermath of Baker's death, along with a storyline about a student's thwarted school shooting attempt as revenge for a sexual assault.
While a huge hit among teen viewers, Netflix responded to criticism that it "glamorized" teen suicide with the graphic depiction of the lead's death by adding new title cards with advisories before Season 1 episodes and a more advanced warning with season 2. A public service announcement video autoplays before the first episode of each season. After a school shooting in the Houston, Texas, area left 10 people dead, Netflix canceled the series' season 2 premiere out of respect for all of those impacted.
https://www.youtube.com/watch?v=JebwYGn5Z3E
PTC President Tim Winter was clearly expecting a different tone to the show's sophomore season, with the group not a fan of the continued creative direction:
"Netflix has delivered a ticking time bomb to teens and children who watch 13 Reasons Why. The content and thematic elements of the second season are even worse than we expected. We would have liked to have 13 reasons for hope and redemption following the graphic suicide of the lead female teen character, but rather than providing a path forward, the season only provides cause for despondency."
So it's no surprise that news of 13 Reasons Why's third go-around would not be taken likely by the organization, with Winter elevating his criticism of the series:
"We condemn Netflix for renewing its teen-targeted suicide drama 13 Reasons Why. The company already potentially has the blood of children on their hands from keeping this series – with its graphic suicide scene, its sodomization of a teen boy and a potential school shooting, among other adult content – on its platform for children to view."
Founded by conservative Christian Catholic activist L. Brent Bozell III in 1995, the PTC's website states the group "promotes and restores responsibility and decency to the entertainment industry in answer to America's demand for positive, family-oriented television programming." The PTC claims they accomplish this goal "by fostering changes in TV programming to make the early hours of prime time family-friendly and suitable for viewers of all ages."
A sample of the shows the PTC have labeled as "Worst of the Season" in the past include American Dad, CSI: Crime Scene Investigation, House, Two and a Half Men, Ally McBeal, Dawson's Creek, Grey's Anatomy, The Drew Carey Show, Family Guy, Friends, The O.C., Spin City, That '70s Show, and Will and Grace.
On the flip side, shows that have received the PTC's "Seal of Approval" for family-friendly programming include: 7th Heaven, American Idol, Extreme Makeover: Home Edition, Everybody Loves Raymond, George Lopez, JAG, Reba, Smallville, Touched by an Angel, The West Wing, and The Wonderful World of Disney.