Posted in: Comics, Recent Updates | Tagged:
---
Alan Moore Says Goodbye To Comics – Again
Alan Moore once told me that he much prefers to over react than simply react. And if he can burn bridges while he's doing it, then there's much less chance of him being tempted to go back on his decision at some point in the future.
In the second issue of Comic Heroes from the people who bring you SFX, Moore conducts what the magazine bills as his last ever comics interview. And he pulls no punches.
If I didn't want to be associated with Marvel comics before they were bought by Walt Disney, then I certainly don't want to be associated with them afterwards. Disney, much like Marvel, has not produced anything that I've thought was attractive since well before The Jungle Book.
And
I very much doubt it would be possible for anybody to come up with a comic like Watchmen today and have it accepted or nurtured by one of the big companies – that isn't going to happen. because, frankly, I think that Watchmen probably caused as many problems for the big companies as it rewarded them financially.
And
We're in 2010 and it seems a bit of a poor show if there hasn't been anything as progressive as a comic that came out in 1995.
But Moore also says;
I haven't read a comic in years but I've not been tempted to. Other than those by friends and loved ones I've not seen anything that has made me want to pick up a comic book. It looks like it's stuck in the late eighties and early nineties and its just going to be a cycle of that material. So I tend to suspect that it was probably only me and, and a number of collaborators. who were actually interested in pushing things forward.
I belatedly came to realise that the comics industry does not want progress. In fact it isn't capable of it.
There is a dichotomy here. Alan says there's nothing new being done in comics – yet he refuses to read anything that's not from a friend or family. So presumably he hasn't read Jonathan Hickman's Nightly News, Gillen and McKelvie's Phonogram, or even Roger Langridge's The Muppet Show. And I recall Moore wasn't fond of Acme Novelty Library because he found it cold.
And while his accusations have always been true about superhero comics, Stan Lee is famous talking about the illusion of change – and never actual change – Marvel's Civil War and both recent Captain America and Invincible Iron Man have shown that the big boys can and do take on political and social issues with a similar degree of complexity and surprise than even Watchmen chose to, often in a very unpredictable manner. And as for addressing the comics medium as a unique form of narrative, well yes, Jonathan Hickman's work should be worth investigating.
Moore also talks about where he believes the industry went wrong – not respecting employee rights and hiring comic fans instead, who didn't care about such rights. He also suggests that people who work in comics exhibit the opposite moral tendencies of the characters they create, giving us an industry that is "horribly corrupt" and employing people in senior roles who are "pretty sub-human."
I despaired of the parents who had brought them up like that. And it didn't seem as if this behaviour was thought to be unusual. When that seems to be the attitude of most of the creative community as well, I start to feel isolated.
And while this may illicit an instantlt negative gut reaction, it does reflect many tales told thoughout the industry. From Valerie D'Orazio's description of both working in comic shops and for DC Comics, Joe Quesada's statements that creators rip off each other far more than any publisher could to the joy I discover from people who leave comics and find they can use their skills for greater returns and for greater respect in other industries.
Folks, he's got a point. If an exaggerated one. But that's what he's doing, over reacting. Burning his bridges. Making sure.
So as it stands we have Alan Moore working on his novel Jerusalem, the audio/visual interpretation of his Unearthing novella, finishing off League Of Extraordinary Gentlemen with its final 2009-set volume Let it Come Down, as well as The Bojeffries Saga, Neonomicon seeing publication later this month, the adaptation of Fashion Beast – and Dodgem Logic. Bleeding Cool has written extensively about this magazine and it looks like there is no stopping it from Moore's perspective. This will probably be his creative focus from now on.
Also in the Comic Heroes, issue 2 out now for a still pocket-busting £7.99, Sidekick, a sample comic featuring American Reaper, new Grandville and more. Mills and Talbot on Nemesis, Mike Mignola on avoiding drawing cars, and all sorts of comic creators talking about how to break into the industry. If you want to ignore everything Moore says of course.
Also Stephen Jewell interviews Charlie Adlard about the Walking Dead. Which is slightly weird, because Adlard once drew a book that was part of a short line, Les Cartoonistes Dangereaux. The third book was basically all about what a horrible person Stephen Jewell was. Oh and he still owes me fifty quid from fifteen years ago…
---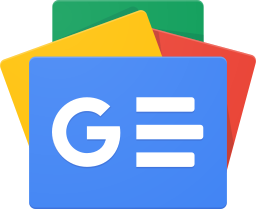 Stay up-to-date and support the site by following Bleeding Cool on Google News today!