Batman #81 is out today, from Tom King and John Romita. And it's time for the big reveal. What Batman's plan was, what has been Batman's plan this whole time, and how everything that happened is part of his long game for tackling Bane and his hold on Gotham.
Which is not the only time Batman has played this kind of trick. It may just have been the longest, spread out over thirty issues or so. Or, really, eighty-one issues, plus annuals.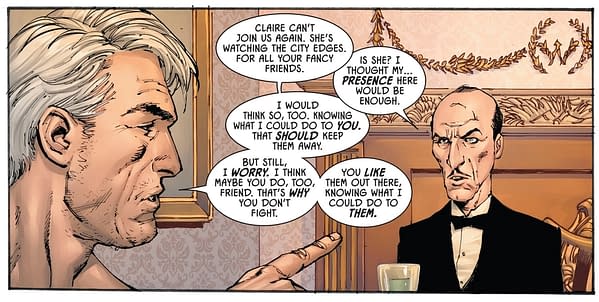 Except along the way, Alfred died. We saw in a previous issue…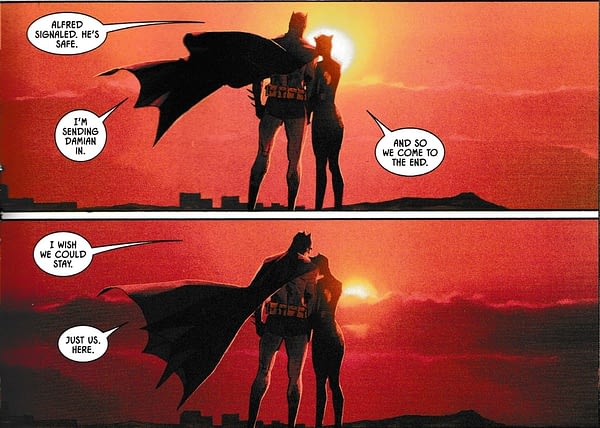 Which we now know was Bruce's signal to send Damian Wayne in.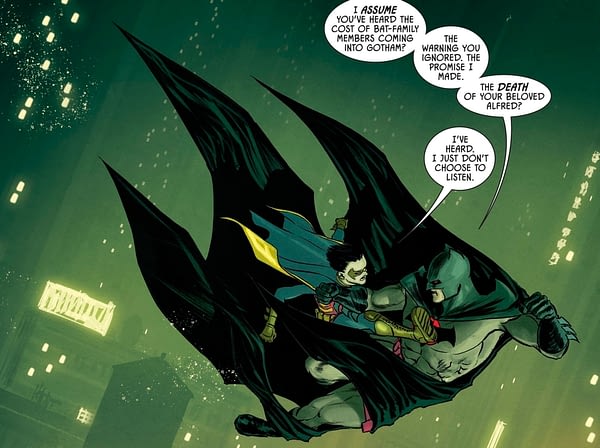 Let himself be captured as a hostage, escape and then let all the other Batfamily in. Except, it seems, that Alfred wasn't safe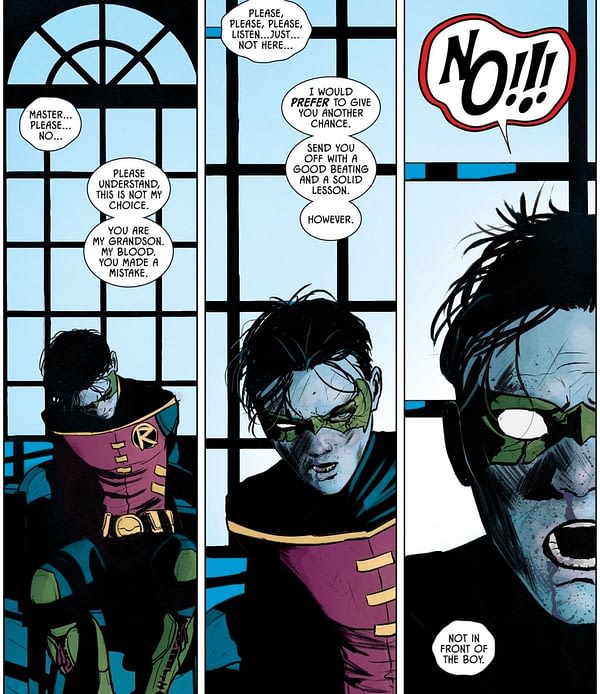 And this happened.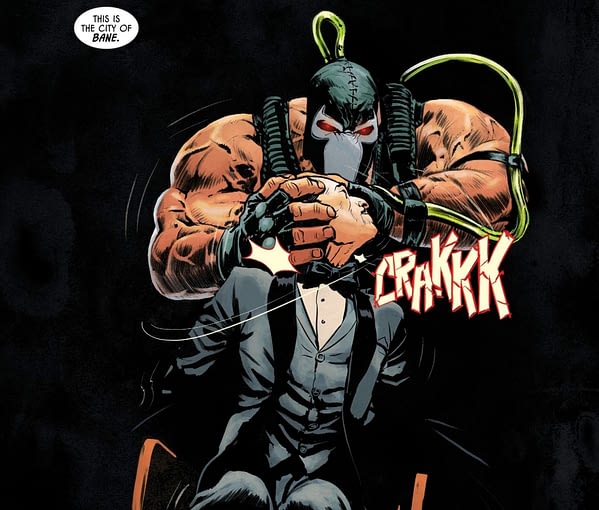 Not part of Batman's plan, it seems.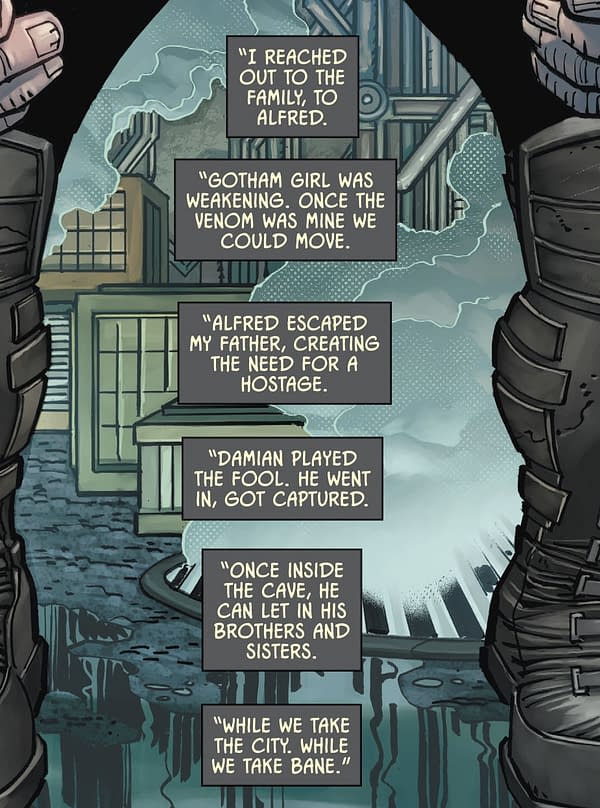 And he still doesn't know…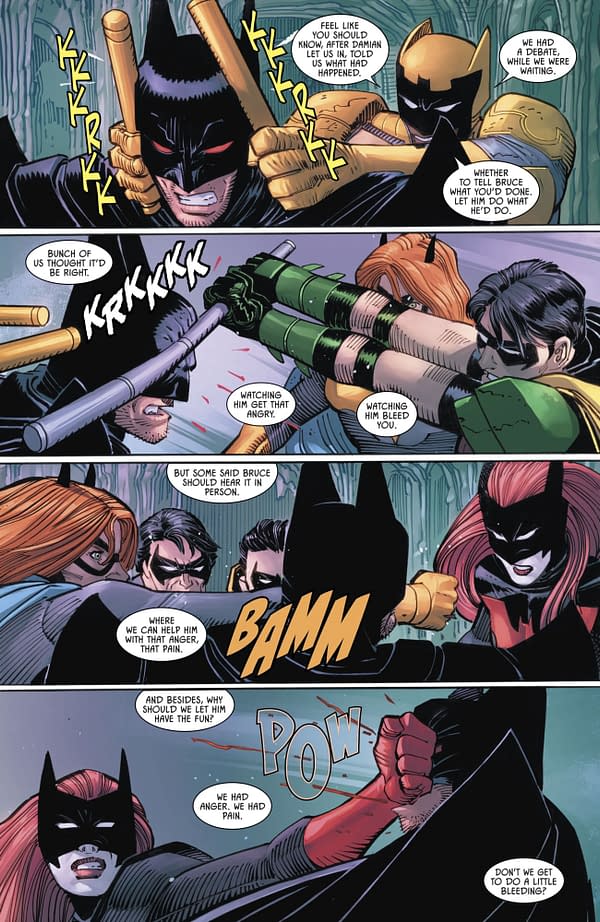 Still, it's part of a pattern. His Tibetan mentor, Memory Of The Mountain. The man he will still remember, even when he can remember little else.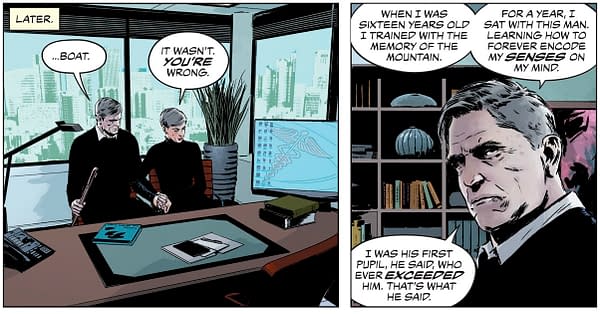 And who we learnt was murdered by Magpie's men in Batman #75.
And now we learn that was Batman's fault as well.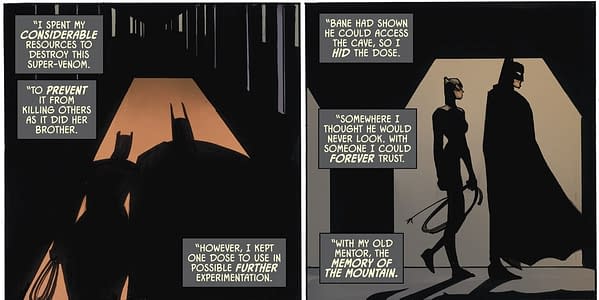 And of course…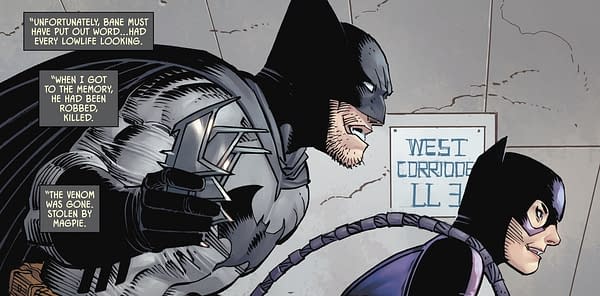 Batman needs to stop killing old men. Apart from his father of course, that old bastard's got to go. And after the Joker movie, Batman: Damned and, yes, killing Alfred, it may be a little easier too.
I wonder if he'll end up getting shot in City of Bane's Crime Alley?
BATMAN #81
(W) Tom King (A/CA) John Romita, Klaus Janson
It's time for the big showdown. Batman is calling Bane out. But is the Dark Knight Detective ready to take on the foe who broke him worse than any other that came before? And what else stands in Batman's way, to put an obstacle between him and his enemy? Tread lightly, Batman, because not only do the lives of your son and trusted friends hang in the balance, but your entire home could collapse on top of you! In Shops: Oct 16, 2019 SRP: $3.99
Enjoyed this article? Share it!