December is meant to bring the new Annihilation: Scourge event by Matthew Rosenberg. With November giving us Annihilation: Scourge Alpha #1, by Rosenberg and Juanan Ramirez…
ANNIHILATION: SCOURGE ALPHA #1
MATTHEW Rosenberg (W) • Juanan Ramirez (A)
THE OPENING SALVO FOR DECEMBER'S MAIN EVENT!
Something is stirring in the Negative Zone…something that the Marvel Universe isn't ready for! Will Nova be able to assemble a team powerful enough to tackle this burgeoning threat, or is it already too late to stop its descent upon the galaxy? For the Cosmos's greatest heroes, ANNIHILATION is only the beginning… 40 PGS./ONE-SHOT/Rated T+ …$4.99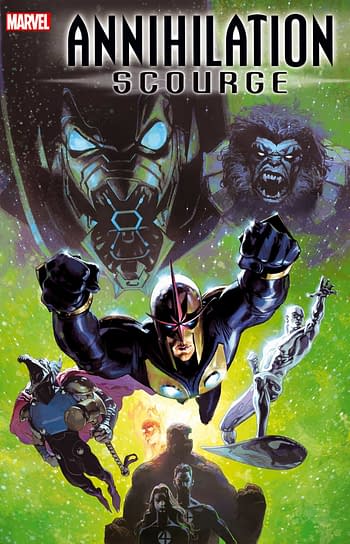 Which has the Fantastic Four, Nova, Beta Ray Bill, Silver Surfer, Annihilus and Blastaar on the cover. While also for November, we get Fantastic Four: Negative Zone #1. With Annihilus and the FF on the cover.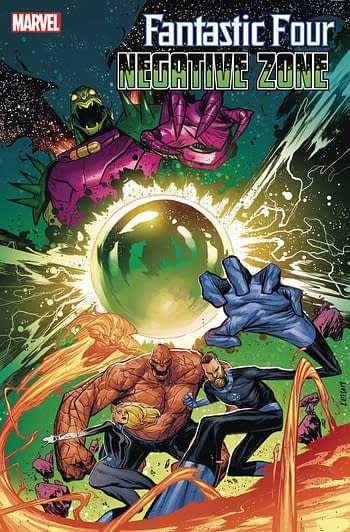 Coincidence? Or connective tissue?
FANTASTIC FOUR NEGATIVE ZONE #1
(W) Mike Carey, Ryan North (A) Stefano Caselli, Steve Uy (CA) Kim Jacinto
One of Reed Richards' greatest discoveries is the extradimensional Negative Zone that exists parallel to our own universe. But now, an experiment that Reed began many years ago has come back to roost-and the Fantastic Four will once more have to venture into this hostile expanse in order to put things right! Plus! Ryan North and Steve Uy bring you the first adventure of those bizarre new heroes in the Baxter Building, the Fantastix! Rated T In Shops: Nov 27, 2019 SRP: $4.99
Because in yesterday's Black Cat #4 as Felicia Hardy makes a move on Johnny Storm…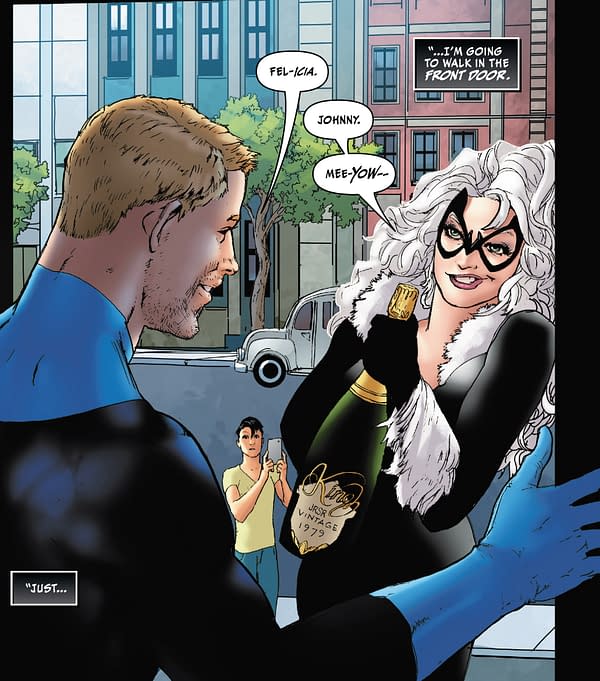 …and gets into the Baxter Building…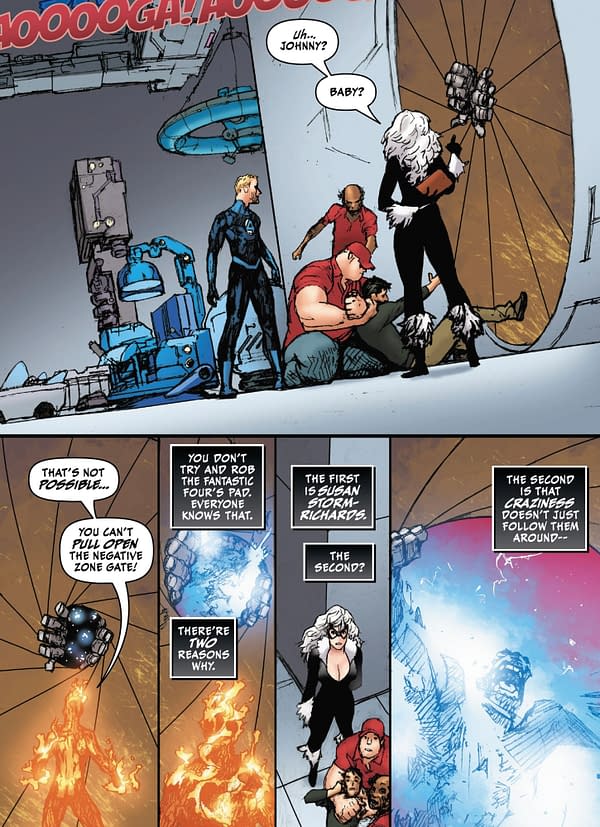 …someone else gets in as well. Blastaar, from the Negative Zone.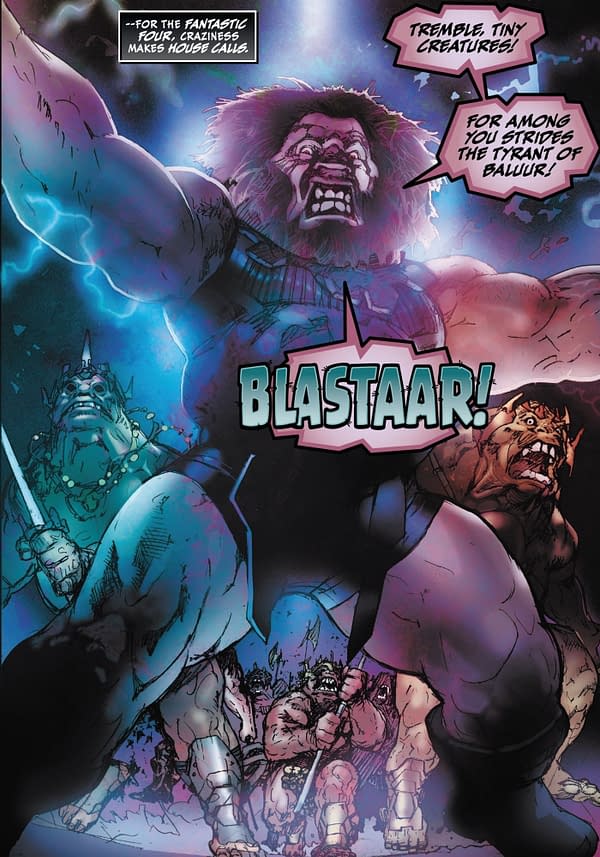 And more to come in October…
Is it all connected?
Enjoyed this article? Share it!