Posted in: Comics, Recent Updates | Tagged: archie comics, Archie Digest, comic, comic review, Lacey reviews
---
Archie Comics Double Digest #281 Review: Meet Uncle Roy
[rwp-review id="0"]
Another day, another Archie Digest. This time we're taking a look at Archie Comics Double Digest #281. The first thing to note about this particular digest is that it includes the new story, "It's All Relative" focusing on Archie's uncle Roy. It's a fun, short little romp with Archie's extended family though the plot is nothing special. That being said it's worth a chuckle and does nicely of giving us a way of fleshing out the Andrews family.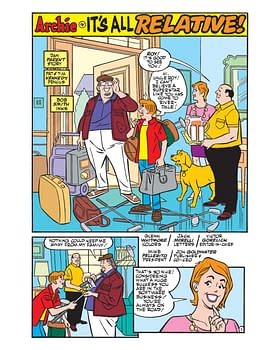 After that we're treated to a great number of fantastic little comics, mostly centered around school and Archie's dates. There's a fun little comic towards the end that gives Valerie – from Josie and the Pussycats – time to shine by allowing her to look into the future. She sees the ups and downs in her potential marriage to Archie along with what would happen if he was with a variety of other girls. With little cameos by characters like Sabrina and Josie and a variety of quirky scenarios it's an enjoyable read.
There is also the inclusion of some "Little Archie" comics which are always cute to read. They lack in the way of any real interesting plotline, but what they do they do well. It's a nice break from the usual wacky Reggie shenanigans or infamous Betty/Archie/Veronica love triangle.
Unfortunately this digest, like many before and many to come, falls prey to disorganization and lack of a central theme. It's not a bad collection by any means. Digests are supposed to collect some of the best issues and put them all in one spot for the enjoyment of readers. And I did enjoy reading these comics, but the way they jump about without any rhyme or reason can be frustrating. If you prefer an organized setting digests are always going to be hit or miss. And this one, for me, was a miss.
Archie Comics Double Digest #281 is available now for $3.99.
---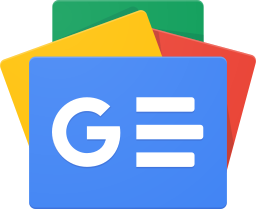 Stay up-to-date and support the site by following Bleeding Cool on Google News today!