Archie's Jon Goldwater Writes To Bleeding Cool About Kickstarter
This morning we were fast off the blocks, reporting the new line of Archie Comics titles for Riverdale Reborn to be funded by Kickstarter.
Shortly afterwards, we received a response from Archie Comics CEO Jon Goldwater. I understand that this will appear elsewhere but for now, you can read it here.
Take it away, Jon.
We live in a time of unheralded growth and awareness for comics. The Avengers are in theaters. The Flash is running around on TV and, defying odds; comic book print sales are staying strong while digital continues to grow. If comics didn't already have an era dubbed the Golden Age, we could make a strong argument that this is it.

By now, you've probably heard the news: Archie Comics has launched a Kickstarter campaign to raise funds to help launch three new titles. These books will expand on the foundation being created in the pages of July's ARCHIE #1 by the hugely talented team of writer Mark Waid and artist Fiona Staples. These books cannot exist without the support of our fans, the most important people in the world to us. The people that have supported Archie since day one, 75 years ago.

It's also a good opportunity to talk a bit about story. About quality. About the relationships between the producers of comics – the publishers – and you, the fans.

I'm sure the first question you have about this is "Well, why does Archie need our money?" That's a good and fair question. We understand and value every purchase our fans make. We've chosen to be fully transparent when launching this Kickstarter, as we have been in the past with all our initiatives. Let's face it: we are not Marvel or DC Comics. We don't have their bottomless bank accounts. We don't have their corporate infrastructure.

We can't launch 20 titles a month. We can't flood the market with double-shipped books.

We are a privately owned company that has built a track record for being innovative, forward thinking, progressive, relevant and agile. Over the last six years, while I've overseen Archie Comics, we've acted more like a new publisher than one that's been around for decades. We are the oldest start-up in history.

So, let me take it a step further. Not only are we not Marvel or DC – we don't want to be.

We don't want to tell convoluted stories that require fans to buy a dozen comics to understand one. We don't want to reboot our titles every six months. We don't want to alter characters to make headlines and then move on as if nothing happened.

We are not cloaked in secrecy. We're here – we're connected and we're available. Our fans are as much a part of the company as our employees. We are all in this together.

What matters most to Archie Comics? For us, for me – it's all about the story and art. It's about making sure the level of quality is beyond sky-high. It's about the characters. It's about doing the best job we can to create the best comics possible with the best talent available. That's why you have names like Waid, Staples, Zdarsky, Hughes, Parent, Aguirre-Sacasa, Francavilla, Hack, Swierczynski, Gaydos and more on our titles. The best and brightest doing career-defining work on characters recognized around the world. And this is only the beginning.

As we enter our 75th year, its obvious Archie is here to stay. This isn't a plea to keep us in business. This is a call to action. We want to partner with our fans to build on something we already know is going to be a huge success – ARCHIE #1. But not through gimmicks, hype or smoke and mirrors. But through the thing that has gotten us to this point: great storytelling. Help us build a New Riverdale and vote with the one ballot that will get the attention of the Marvels and DCs of the world: your dollar.

Be a part of something new and vibrant. Support the little guy fighting to make some noise and show the slow-moving goliaths of the comic book industry how it's done: through hard work, great storytelling and tactical and calculated risk-taking.

Help us build a New Riverdale for everyone.

– Jon Goldwater
Is he standing for President or something? That Kickstarter appeal, again, is right here.
---
---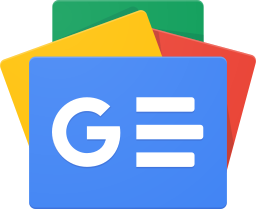 Stay up-to-date and support the site by following Bleeding Cool on Google News today!