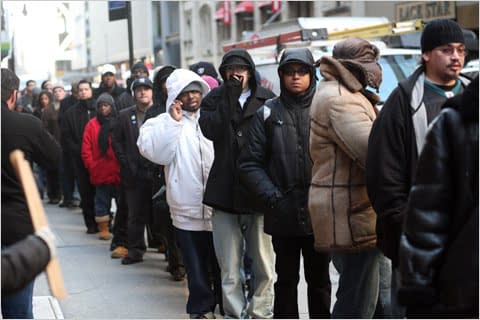 One prominent retailer told me yesterday that he only increased his order on Batman Inc #8 because he saw this story on Bleeding Cool. And appears to be rather happy that he did.
DC Comics phoned round certain retailers telling them that media coverage might mean they would need more copies of Batman Inc #8 but lots of places never got that call and didn't see the Bleeding Cool piece until it was too late.
As a result, there seems to be a desperate scramble to get copies. British stores are reporting sell outs, and American stores still yet to open are expecting lines. Mile High Comics has are already announced they are instigating a one-copy-per-person policy.
Copies have already been sold on eBay for over $30 with many selling for over $20. The cover price of the comic is $2.99 and there are tens of thousands sitting on comic shelves waiting for the store door to open.
For those caught up in the feeding frenzy, Damian's first appearance, unnamed is in the 1987 Son Of The Demon series. His first appearance as Damian Wayne was in Batman #655 in 2006. And he first appeared as Robin in Batman And Robin #1 in 2009. The most recent Batman And Robin Annual #1 has also the potential to receive considerable attention, as has the next issue, Batman And Robin #18 and #19…
Time to fill your boots!
Enjoyed this article? Share it!