Bill Bailey In Narnia! New Trailer Arrives For The Doctor Who Christmas Special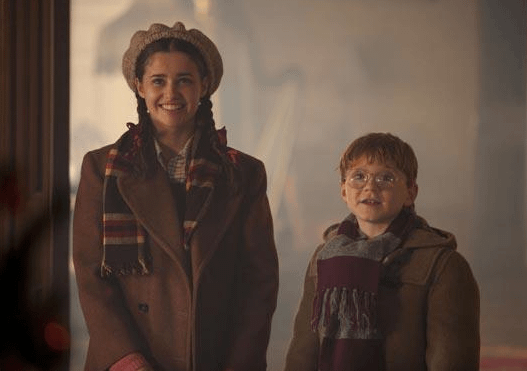 In the war-torn Britain during the Blitz, the Doctor and a ginger version of the kid from Stuart Little find a magical snow-covered forest inside a wardrobe in an old house.
Oh alright, so maybe it's a cardboard box and not a wardrobe, and perhaps the omnipotent Jesus-lion has been replaced by Bill Bailey in an eccentric outfit, but the first thought that popped into my head when I saw this new promo for the Doctor Who Christmas Special was "Narnia", and I'm sure I wasn't the only one.
If you think I'm seeing things, then check out this prequel minisode, winkingly entitled The Doctor, The Widow and the Wardrobe.
Want to see more? Here are two more clips from the Christmas Special that we posted last week. The episode will air on BBC One on Christmas Day at 7PM.