Bill Sienkiewicz And The Troll Part Two
Last year, Bleeding Cool ran a piece covering controversy over a certain commissioned sketch by Bill Sienkiewicz. The piece was years late and the purchaser considered it below standard. Even that it was mocking the purchaser by, well, calling him a dick.
Well, it seemed to have had a positive effect.
The original poster writes on the thread the story originally ran on, saying;
When this thread and the Bleeding Cool thread blew up, it came to Bill's attention through several of you who contacted him. Bill called me on the phone almost immediately. I missed his first call, but he left a message which I returned. At first our discussion was heated, each of us stating our case. Bill realized that I was very upset at what I viewed as a true slap in the face based on the original sketch. He assured me that he had not intentionally drawn a hidden penis in the artwork and that it was shocking to him that I would think so.
Well it seemed the poster wasn't only one who thought so;
We had a few conversations after that, but a truly telling one was when he told me about having Thanksgiving dinner with some friends. He said that his friends asked him what was going on with the sketch he had drawn as it was not a really cool thing to do. He told them that he had not drawn a hidden penis in the sketch. They then proceeded to show him the posts on Bleeding Cool, where he obviously saw it for the first time. He says that then and there he had to admit to his friends that it definitely looked like a penis in the sketch. He said that it was not meant to be there, but he completely understood why I and everyone else who saw it thought it was an insult.
And things suddenly went a lot smoother.
The first of December I gave Bill an idea of what I would like the next sketch to be. He seemed intrigued by the idea. I sent him a reference in the event he didn't have one readily available. He said that he would love to give it a go. He asked me if he could modernize it a bit. I said to run with it.
And run with it he did. Here is a scan of the finished piece, based on the famous cover to Crime Suspenstories #22, on its way to the very happy buyer now…
---
---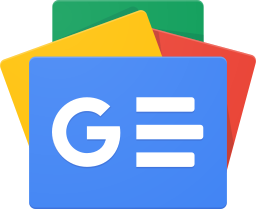 Stay up-to-date and support the site by following Bleeding Cool on Google News today!