Brian Bendis Gets To Do In X-Men What JMS Wasn't Allowed To In Spider-Man
So Brian Bendis has been doing some fun things with time in the Marvel Universe titles he's been writing these last few years.
Time was rewritten with Age Of Ultron. The All-New X-Men came from the past to the present, while the Future X-Men came from the future to the present, giving us at one point a total of four Icemen. Everything kinda broke, time-wise.
And his new character Eva Bell has recently been to the year 2099, stayed there for years, returned and ended up wiping out the existence of the family she had left there. And doing all sorts of damage along the way.
It's a mutant butterfly effect.
During his run on the books, he killed off Professor Xavier and divided the X-Men more than ever before. But before he's going, he might want to put a few toys back in the box for others to play with.
And with Eva Bell, he may have a walking talking Big Red Reset button.
In the last issue of Uncanny X-Men by Bendis and Chris Bachalo, Charles Xavier was brought forward in time to see an eventual future that Eva Bell wanted him to change, with the death of Cyclops, Magik and Emma Frost at the hands of ultra destructive but innocent mutant Michael Malloy.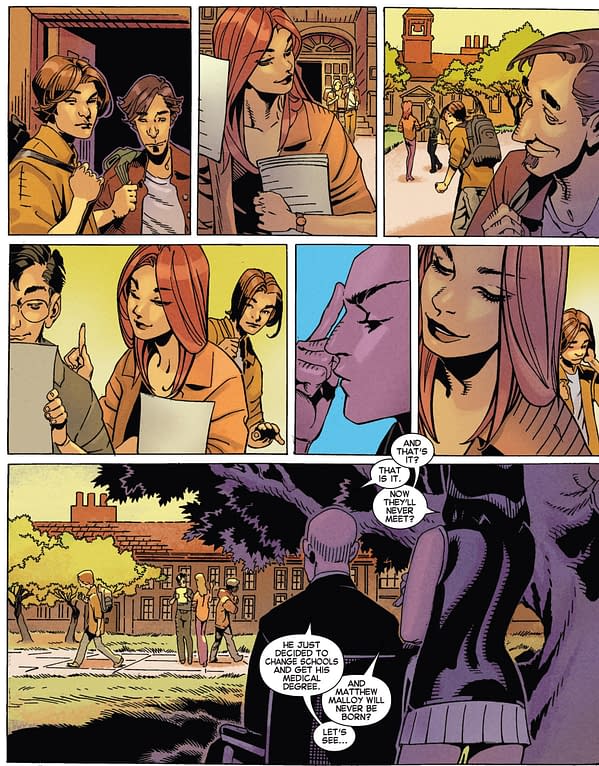 He then went back in time to wipe out the occasion of Michael's parents meeting each other, so that Michael never was. Weaponised time travel, as we may have seen with The Doctor in The Authority, and The Doctor in Genesis Of The Daleks. A dangerous game. And with the Professor wiping his own mind so that he would forget. Or did he? He hold the book Once And Future King, an important book in X-Men lore under Claremont, signifying that Arthur may die but he will return to defend Britain in its time of need. This may signify the return future of Charles Xavier.
Did he leave himself a note in the book? Or maybe put a mental trigger in his brain somewhere to trigger in the future? Has he found a way to save himself from death at the hands of Phoenixed up Cyclops? Maybe transferring his mind X-Men: Last Stand-style?
But he looks like he made another change somehow. When the Last Will And Testament of Professor Charles Xavier was originally read by She Hulk, we discovered something about the Professor. Mystique. Except… now we can to run that scene again. So, Bendis just deleted the Xavier/Mystique marriage. And what does that mean for Charles Xavier Jr, the child of Charles and Mystique?
When Joe Michael Straczynski was writing the One More Day story for Amazing Spider-Man, he wrote it as a time travel story, intending to change one aspect of the past that would end up making Peter Parker and Mary Jane Watson never marry and bring Harry Osborn back from the dead. The book was rejected, because of the time travel implications and the story rewritten for the change in people's perceptions to be made by Mephisto. There were lots of cross words, both on and offline.
Well, Brian seems to have been allowed to do what Joe was not. Make a small change in the past and change the future as a result…. remove two marriages in the process and bring folk back from the dead.
And what "once and future" for Professor X now?
---
---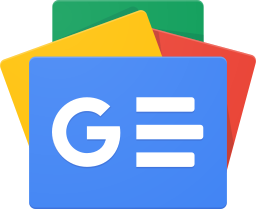 Stay up-to-date and support the site by following Bleeding Cool on Google News today!