Two Days On: The Brian Michael Bendis, Marvel, And DC Comics Gossip Continues… (UPDATE)
There were less than 12 hours between Brian Michael Bendis signing an exclusive contract with DC Comics signing and the DC Comics tweet announcing it going out. Apparently, no one wanted it to leak, so they basically leaked it themselves. Bendis decided on that as well, on the morning of the tweet. He's right, as well, after it went live I had a couple of people saying, "Man, I was going to tell you this, didn't know it would break so soon…" But why did it happen in the first place? Bleeding Cool gave a bunch of reasons on the day from close sources, but since the majority have settled on it coming down to DC Comics offering more money, a new challenge and a new way for Bendis to excite his fans.
The deal was worked out with Geoff Johns, leading some to see Bendis and Johns's subordinate in this, rather than the equal position he had at Marvel Comics, and Johns will still have first dibs at the film projects available.
UPDATE: The previous article I write saw all sorts of connected people come out of the woodwork at say "that was 100% spot on, how did you know?" But this article from this sentence, not so much. Assembled from a number of sources, this is the aspect that multiple major sources have got in touch to say "No, Geoff had nothing to do with the hiring of Brian Bendis at all. If anything, Bendis on the team is Johns' worst nightmare." So there you go, and these folk were as close to being in the room as I am going to get. Apologies for leading you astray earlier. We return you to the article as previously reported.
But any involvement with the film side should be enough to salve that — as will the considerable salary increase that Marvel didn't come close to matching.
In terms of publishing, Bendis will have as much autonomy as ever, and more creative freedom, considering pop-up imprints, Vertigo, and graphic novel plans. DC Comics have also been keen on giving some creatives their very own universes, such as Sean Murphy.
However, DC Comics doesn't have a creator-owned imprint in the way that Marvel had with their Icon, giving the creators full ownership, control and media participation in their work.What that means for the future of Brilliant, Murder Inc or Powers is unknown — but their output from Marvel had become increasingly delayed to ludicrous degrees. So even if he doesn't find a home for those comics, it's not like they'll come out that more frequently by not coming out at all.
It is also worth remembering that circumstances change. Whatever DC promises isn't what they always deliver, the ground always shifts. Bendis will have to build new levels of trust with people at the publisher that he has been able to rely on at Marvel, to keep counsel, as well as to challenge him and work on ideas with him that he enjoyed at Marvel.
But maybe that's what Dan DiDio is there for. And hey, if DC Comics seem to be more about promoting artists over writers these days, could Bendis pick up the brush again? He did start off as a writer/artist after all, but Quesada wouldn't allow that from him at Marvel… maybe that could have been part of the DC deal? Just speculation there, but some Bendis variant covers if nothing else might be most appreciated.
---
---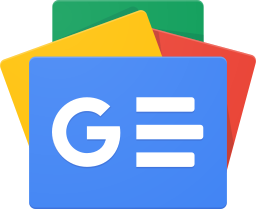 Stay up-to-date and support the site by following Bleeding Cool on Google News today!