British Comics Are Just Really Good: Talking To Dead People For Education And Entertainment #TB14
I'm not really in a position yet to go through all my comics from Thought Bubble in Leeds last weekend since I'm still on the road, but when I started taking some out of my carefully packed bag, I found myself saying "My God" and "Wow" several times. They are just that good and interesting. Tonight I'm telling you about one them, a collection of serialized comics that appeared in The Phoenix, an all-ages comics magazine published in print in the UK and available digitally worldwide, and now appears in collection as "Phoenix Presents" series through David Fickling Books. Anyone who knows of The Phoenix knows that a large number of their artists and writers are simply super-talented, and now The Phoenix have begun releasing collections of their long-running features. The one I received from the artist at Thought Bubble is Corpse Talk: Season 1. I knew it would be well-drawn because I had watched artist and writer of the series Adam Murphy at work at Thought Bubble, and even though it was nearly the end of the show, he was still methodically illustrating away through controlled but sparky linework. But still I thought it would be a cute, light-weight kids comic that I probably wouldn't really "read" so much as skim and appreciate for its visual style. And then I opened it, and looked at one page, then another, then another. Let's see if I can condense the experience of this comic into some simple statements. Each "installment" within the collection takes the form of about one page strictly gridded and packed with information and artwork, and each of those pages features one of the "famous dead", people from history, science, the art world and so on. Every so often, the same person gets a full-page splash which reveals a factoid about their life evocatively portrayed. So far, it sounds like a standard kind of educational comic. But the comic is actually cast as a "chat show" where the host talks with these dead people–as corpses–about their lives and much of their narrative is seen in flashback. The genius that Murphy shows here is in his economy of storytelling as well as his premise. Each panel is a "moment" that's chosen wisely to convey something humorous or interesting about these figures, and when you take the dense page as a whole, it almost feels like a boardgame where you've followed these characters through their lives, one position at a time. Beyond that, there's much more to experience in terms of Murphy's storytelling. Firstly, his choice of figures his interesting in itself: he has William Wallace and Hokusai, Cleopatra, Blackbeard, and George Washington Carver. He gets well beyond the textbook examples one might find in a book geared toward educating young people. Also, he conveys the personalities of these figures rather than simply relating known historical detail. When Henry VIII is confronted about his divorces, his legendary temper is let loose on his host, and when other characters tell stories from their lives, it's clearly laced with self-regard and self-delusion. For an all-ages comic, this is as much about entertainment value as education, and young people won't be able to take away the meaning of this comic without reading between the lines: in short, it will teach them how to be comic readers. They won't just be looking for information, but for irony, contradiction, and contrasts within the panels of the narrative.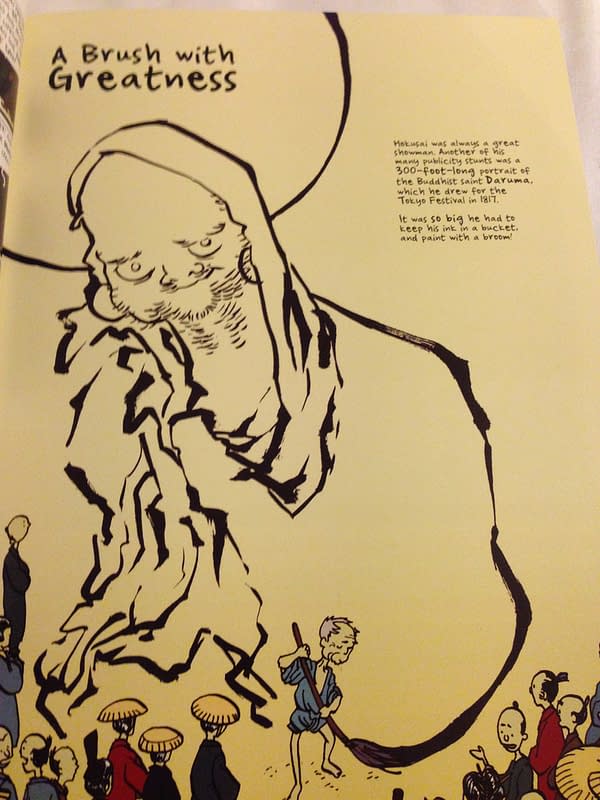 I wanted to mention one other feature that reveals Murphy's ingenuity as a storyteller. For this volume collection, he produced a double-page spread that acts as a time-line for readers to see these characters' lives in context of each other historically. It's called "Digging up the Bodies" and looks, from a distance, like a glass-walled ant-farm being displayed. It's a system of tunnels linking the graves as the "host" of the show reaches each of them in the volume. Starting at ground-level, we reach 1969, and move steadily back in time with inclusive life dates listed in an undulating downward trajectory. It's a visual victory in conception and execution, tying the volume together.
And this is only "Volume 1". Let's hope there are many more to come. And I know they've heard this many times already as a young company, but to The Phoenix, Bleeding Cool says: We hope you reach print distribution in the USA soon, too.
Hannah Means-Shannon is EIC at Bleeding Cool and @hannahmenzies on Twitter
---
---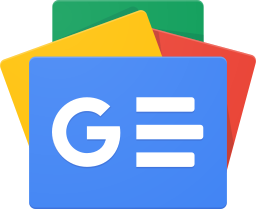 Stay up-to-date and support the site by following Bleeding Cool on Google News today!