Caption Comics Convention Returns To Oxford For 19th Year
After that last article, I need a feel good British comic con story.
It's the longest running comic book convention in the UK. But you won't find any movies there, TV show cast, or even a medium-sized comic book publisher. Because Caption, returning to Oxford this weekend for its 19th year, is a small press comic book convention. Not that it doesn't get big names of course. Indeed it has the highest ratio of attending comic book creators to fans I've ever seen. Indeed creators generally outnumber the readers.
This year they include Paul Grist, Al Davison and Al Davison and Freakangels' Paul Duffield. In fact if you wanted to buy the man a pint to celebrate the final chapter of Freakangels, this would be a perfect opportunity.
Held at the East Oxford Community Centre down the Cowley Road, here's their programming schedule. It's rather unique;
FRIDAY 5TH AUGUST 2011

This very second, you will find some Caption Committee Members and Caption attendees at the Angel & Greyhound Pub

SATURDAY 6TH AUGUST 2011

10.00 Doors open

10.00 – 12.00 Meet and Greet

10.30 – 12.00 Broken Picture Telephone game with Alex Williams

11.30 – 13.00 Reuse/Recycle/Regurgitate Workshop with Jeremy Day

12.00 Bar opens!

13.00 – 14.00 Paul Gravett: A Year in the Life interviewed by David O'Connell

14.15 – 15.15 Paul Grist: From New Eden to Castletown interviewed by Jay Eales

15.30 – 16.30 Blue Lou Art Workshop with Lou McKeever

16.45 – 17.45 Caption Art Auction with proceeds to the Caption Warchest

18.00 – 19.00 INJ Culbard: Mountain of Madness interviewed by Paul Gravett

19.00 – 21.00 Dinner Break

21.00 – 22.00 Reduced Heroes Quiz with Teeny Titan Tony Hitchman

23.00 Doors close

SUNDAY 7TH AUGUST 2011

10.00 Doors open

11.00 – 11.30 Sustainable Creativity with Michael Nobbs (virtually) & Selina Lock

11:45 – 12.45 Spoonbard versus Autojoy Paul Duffield vs Kate Brown, referee: Alex Fitch

13.00 – 14.30 Less Is More: Minimalist Art Workshop with Al Davison

14.45 – 15.45 Comics on the Ration LIVE! Paul Rainey, Rol Hirst, Rob Wells, Steve Miller

*** If you have comics and loot to reclaim from the Caption Table, can you please do so before 5 o'clock, to speed up the tidying up process ***

16.00 – 17.30 By Hook or By Crook – Alternative Methods of Funding/ Printing Mega Panel Paul Grist, Paul Duffield, Kate Brown,Andy Luke, Deirdre Ruane, Charles Cutting, Blue Lou and Matt Dyson. Jenni Scott (Moderator)

17.30 Doors close on another Caption! ---
---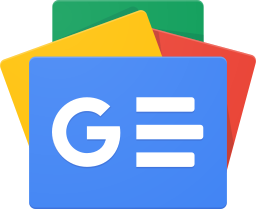 Stay up-to-date and support the site by following Bleeding Cool on Google News today!