Clark Kent Joins the Navy SEALs In Superman: Year One
John Romita Jr is appearing at MCM London Comic Con this weekend, and was at the DC panel this morning. Where he talked a little about the upcoming Superman Year One comic he is drawing with Frank Miller as writer, to be published by DC Comics' Black Label (if there still is such an imprint by the time it comes out, of course).
He talks about getting three fully written pages of plot for the first issue, which he turned into 65 pages of art. In some cases that meant taking a line and expanding on it. Such as a line about seeing the explosion of Krypton through the eyes of a baby, which became ten pages of just that, and we only see Clark's face on the reflection of the rocket ship glass.
We also get a long progression of a struggling adolescent in Kansas, a place with little water, with dreams of Krypton's oceans. This leads him to join the US Navy, with 25 pages of Clark going through basic training, from which he gets picked out to join as a Navy SEAL.
The United States Navy Sea, Air, and Land Teams are the US Navy's primary special operations force and a component of the Naval Special Warfare Command. Among the SEALs' main functions are conducting small-unit maritime military operations.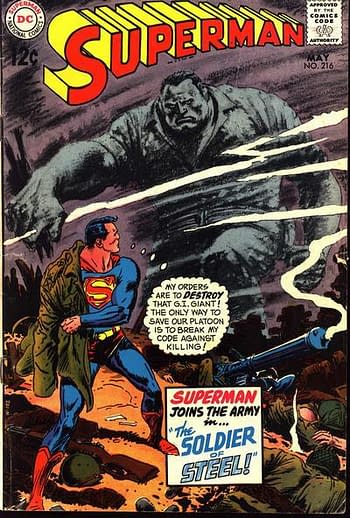 Superman has fought alongside the US military, and even against the US military, but joining a branch of the US military is a pretty rare event…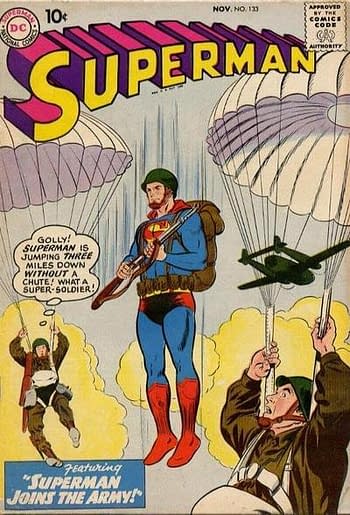 But there's a hundred pages before Clark Kent is in Superman costume, only halfway through the second issue – which is where Romita is now, progressing through the book.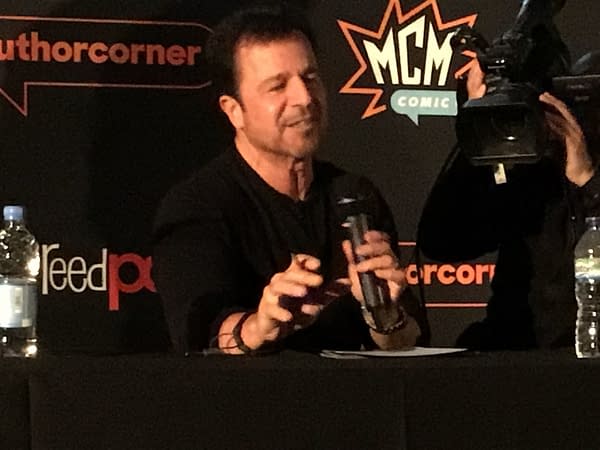 This is a small indication of how a small vignette of a line can blow into pages, and is part of what was called The Marvel Method, of plot-art-script rather than plot-script-art which John Romita says 'this is no longer the Marvel way, this is The Way.'
He talked about how DC Comics is more the publisher-choice for comic book artists, as opposed to someone he refers to as a 'moron at Marvel Comics' with the initials AA who said artists weren't important. But that this was never the way in the past, when Marvel were the kings of artistic storytelling…
That would, of course, be then-Marvel editor-in-chief Alex Alonzo, quoted in April 2017 in a now infamous retailer event…
"It's harder to pop artists these days," he said. "There is no apparatus out there. There is no Wizard Magazine out there that told you who the hot top 10 were. We don't have that anymore. We can hype our artists all we want, but I don't know if we know how many artists, besides maybe McNiven and Coipel, absolutely move the needle on anything to be drawn.
And we should have some more news regarding that to follow on Monday too…