YouTube Confirms: Viewers Really, Really Liked 'Cobra Kai' – A Lot!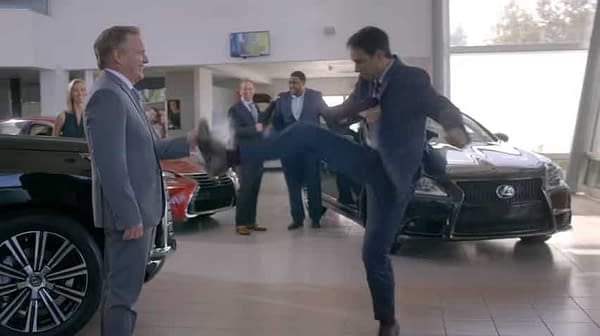 Riding high off of the success of the first season of Cobra Kai, YouTube's Susanne Daniels, global head of original content, discussed how the The Karate Kid continuation series best represents the streaming service's programming philosophy; the extent of the series' popularity; and it's surprising Emmy nomination. Speaking at their Television Critics Association (TCA) executive seesion on Friday, Daniels emphasized that YouTube doesn't define the quality of its content by its pricetag:
"You're probably not going to see us spend that level of money for a Game of Thrones or a comparable series like Westworld. But I've always been a believer that you can make great shows for less money and that it's not the episodic spend that makes something great."
Perfect example? Cobra Kai, which reunited Ralph Macchio and William Zabka in their The Karate Kid roles to continue storylines from the original film; as well as introduce the next generation of "karate kids." Less than two weeks after its premiere and a strong, positive reaction from critics and viewers alike, the series was renewed for a 10-episode second season that's expected to premiere in mid-2019.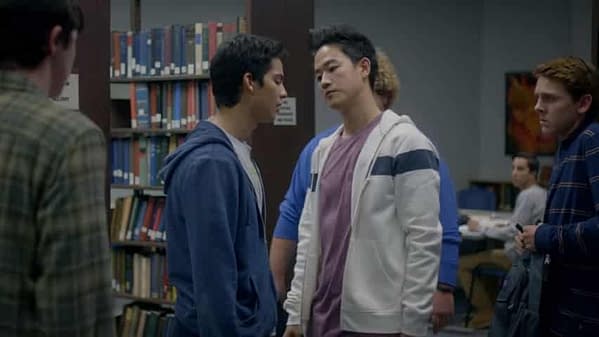 When you consider that viewers have consumed more than 1 billion total hours in The Karate Kid-related content on YouTube and that the first episode of Cobra Kai has drawn over 40 million views, the decision to renew seemed like a foregone conclusion.
Though she told those in attendance that the series had "exceeded all of our expectations," Daniels joked about the show's Emmy nomination for stunt work — the first Emmy nomination for a YouTube original project:
"It's not enough. We were robbed. I'm sorry, but 'Cobra Kai' deserved much more in my humble opinion. And I didn't write that show. I just bought the show and got lucky. But I think the show is great. Obviously it's self serving to say that, but it's great. It's done incredibly well, and the voters should have recognized it in more ways than just stunts. Although the stunts are very good."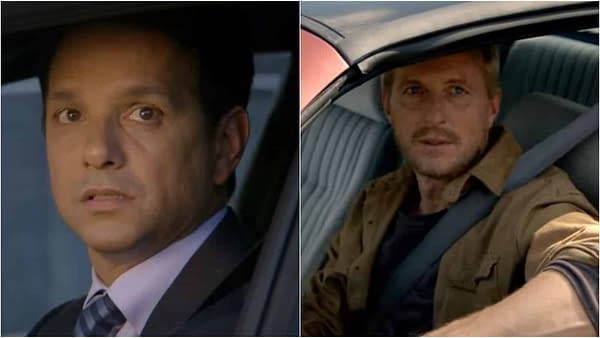 Here's a look at YouTube's Cobra Kai season 2 announcement, as well as Daniels's thoughts on the decision:
"This series had all of the right elements from the very beginning — compelling characters, a storied rivalry, and the talented original stars. The way viewers have embraced the new twist on this beloved franchise has been nothing short of amazing, and we're thrilled to partner with Sony TV, Overbrook and the extraordinary creative team led by Josh Heald, Jon Hurwitz, and Hayden Schlossberg to create a second season."

– Susanne Daniels, Original Content-Global, YouTube
In the highly anticipated return of two iconic characters, the arch-rivals from the legendary Karate Kid film series reunite over 30 years after the events of the 1984 All Valley Karate Tournament. Now living in the affluent hills of Encino, Daniel LaRusso (Ralph Macchio) leads an enviable life with his beautiful family, while running a successful string of car dealerships throughout the valley.

Meanwhile, his high school adversary, Johnny Lawrence (William Zabka), whose life has taken a rocky turn, seeks redemption by reopening the infamous Cobra Kai karate dojo. Their lives inevitably become intertwined and the rivalry is reignited, setting forth the next generation of "karate kids" in COBRA KAI, a YouTube Red Original Series.

COBRA KAI also stars Courtney Henggeler (Mom, Fixed) as Daniel's wife, Amanda; Vanessa Rubio (How to Be Single) as Carmen, single mother and Johnny's girlfriend; Xolo Maridueña as Carmen's son, Miguel; Mary Mouser as Samantha LaRusso, Daniel's daughter; and Tanner Buchanan (Designated Survivor) as Robby, a Cobra Kai recruit (against his wishes) with an agenda of his own.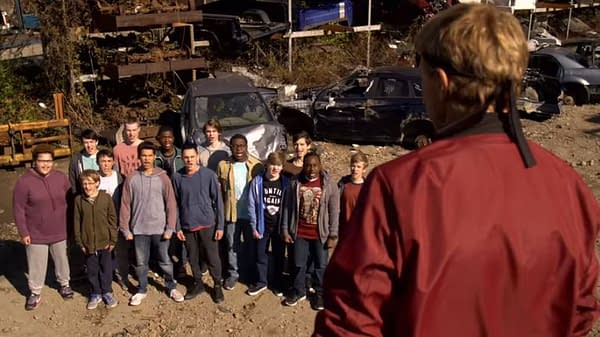 Josh Heald (Hot Tub Time Machine), Jon Hurwitz (Harold & Kumar Go to White Castle) and Hayden Schlossberg (The Pact) write and executive produce the series, with Hurwitz and Schlossberg directing most of the first season. James Lassiter (This Means War) and Caleeb Pinkett (Hawthorne) executive produce for Overbrook Entertainment in conjunction with Sony Pictures Television Studios.