Sacha Baron Cohen, Showtime Facing $95 Million Defamation Lawsuit from Roy Moore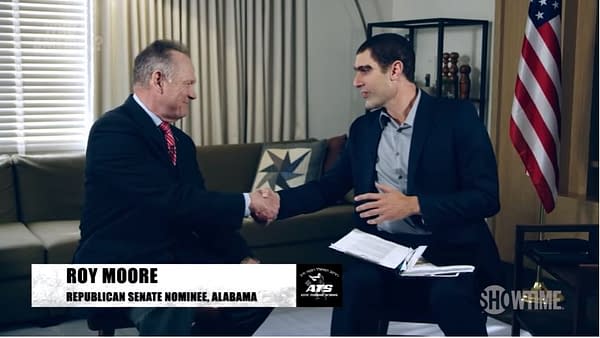 Looks like someone really wasn't in on the joke…
Controversial Alabama judge Roy Moore may have walked out of an interview/purported pedophile detector demonstration with Sacha Baron Cohen; but if Moore has his way, he'll be seeing the actor/satirist again – in court – to the tune of $95 million in damages. Moore has filed a lawsuit against Cohen, Showtime, and the CBS Corporation alleging "defamation, intentional infliction of emotional distress, and fraud" over his July 29th segment on Who Is America?, Cohen's new series where he interviews public figures about hot-button issues in disguise.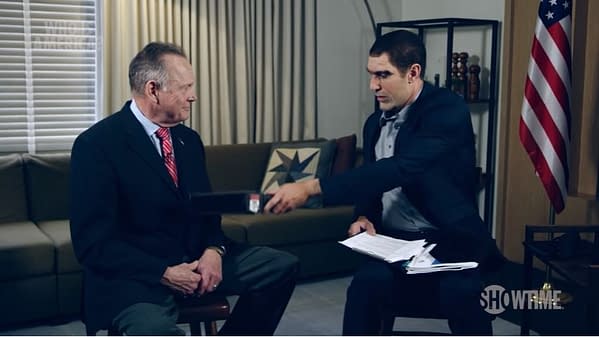 With Moore being a public figure, he will have to prove that Cohen, Showtime, and the CBS Corporation acted with malice and either knew the statements about him were false or acted without regard to the statements being false.
Here's an excerpt from the lawsuit, followed by the segment from the episode:
"Defendant Cohen and his agents including the Defendants Showtime and CBS set up scenarios where Defendant Cohen, while in character, falsely and fraudulently induces unsuspecting victims, such as Judge Moore to be interviewed under dishonest, unethical, illegal and false pretenses, for his works. Defendant Cohen and his agents then set these unsuspecting victims up for ridicule and to severely humiliate them on film to promote his works and to generate large financial returns for himself."
Cohen/Erran Morad's interview with Moore led to Cohen/Morad demonstrating a fictional device that he claimed could detect pedophiles: a not-too-subtle reference to sexual misconduct allegations involving an underage girl that arose during his failed bid for Alabama's U.S. Senate seat. Moore claims he was convinced to fly to Washington D.C. and participate in the interview under the false premise that he was receiving an award for his pro-Israel work, and that his lawyers had threatened legal action against Showtime to stop the footage from airing.
At the time of this writing, Showtime states that they they had not been served the lawsuit and could not comment; no comments from Cohen's representatives.
"The press has been sent copies of an alleged complaint, yet to our knowledge SHOWTIME has not been served. With that said, we do not comment on pending litigation."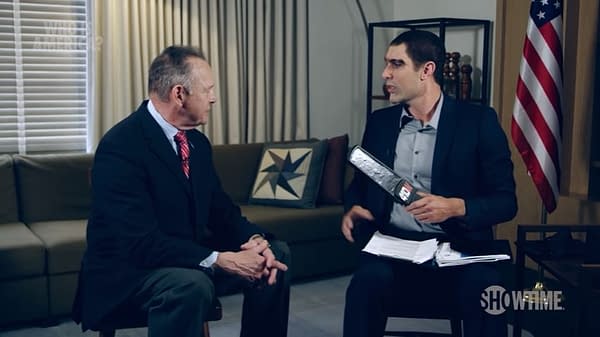 Here's another excerpt from Moore's lawsuit that address his claim, along with the full lawsuit:
"In order to fraudulently induce Judge Moore and Mrs. Moore to travel to Washington, D.C., where filming was to and did take place, and where the majority of acts pled herein occurred, on or about February 14, 2018, Defendant Cohen and his agents falsely and fraudulently represented to Plaintiff that Yerushalayim TV – which does not actually exist – was the producer and broadcaster of the show that Judge Moore would appear on, instead of the actual network that the show that later appeared on Showtime. In addition, Defendant Cohen and his agents falsely and fraudulently represented that Judge Moore and Mrs. Moore were both being invited to Washington, D.C., for Judge Moore to receive an award for his strong support of Israel in commemoration of its 70th anniversary as a nation state. This ceremony, and presentation of this award, Defendant Cohen falsely and fraudulently represented was to occur during the interview."
Moore v. Cohen by THROnline on Scribd
---
---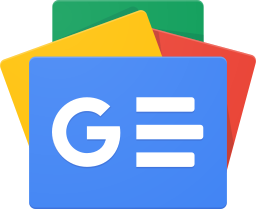 Stay up-to-date and support the site by following Bleeding Cool on Google News today!