Comic Book Depot Unlocks The Potential Of Halloween ComicFest
By Brian Goldberg
Halloween ComicFest takes place the Saturday before Halloween and Diamond Comic Distributors provides special edition comics to retailers to give away to existing readers and maybe gain some new ones. The all ages titles emulate a special trick-or-treat thrill for kids of all ages. Comics are better than candy. They don't make people with peanut allergies sick and you can't hide a razor blade in a HCF reprint edition of Thor #1.
HCF's sister give away day, Free Comic Book Day, has a focus on the comics. There isn't a holiday attached. When a beloved geek holiday marries a comic event, you have the latent qualities for a day tailor-made for comic or Halloween enthusiasts.
I wanted to see if there was a special event being held in the NYC area that took the occasion to the next level. After a simple search on the HCF website, I found just what I was looking for: Comic Book Depot in Wantagh, NY. In addition to the free comics, there was a sale and scheduled signings. I was thrilled that I left my Manhattan apartment to visit this sleepy suburb. My expectations were exceeded. I found a microcon.
Alan Paperin, the proprietor, really created a magical day blending the joy of comics, fans, professionals, Halloween and fun. I appreciate when a shop owner takes the time to greet patrons and make them feel welcome. Paperin did just that. The shop itself is a traditional LCS complete with gaming products, comics old and new, and a selection of action figures. The staff is friendly, attentive, and eager and make customers feel at ease. The patrons at the store were a mix of friendly regulars and some new shoppers such as myself that wanted the HCF comics. I noticed that the store's prices are generally very reasonable, but for this day there was a special sale on all merchandise. I scored a sweet copy of Ms. Marvel #1 for the fairest price I think I would ever see. There were boxes of quarter comics. I picked up four copies of Ultimate Fallout #4 for $1 to give to friends to share the joy of Miles Morales as Spider-Man. Sean Chen, Nova and Iron Man artist, created a special signed and numbered limited edition print just for that day. The special Halloween image of Groot dressed as Spidey and Rocket Raccoon dressed as Yoda really made me smile. There was also a cosplayer dressed as DaYoung from Rocket Girl. My favorite part of the print? Comic Book Depot itself was incorporated into the image making the print truly unique and special to the event. Chen was kind enough to do a beautiful sketch of Nova to add to my book.
Billy Tucci and his son Matthew were sketching and signing together. The artist on Shi and Heroes for Hire made a great team. The pair added a certain warmth to the talent filled event. Comic book writer J.C. Vaughn, writer on Zombie Proof, was also there to round out the talent showcase. The sleeper hit of this HCF party was Derek Muterspaw aka Mr. PoppinTwist. PoppinTwist is an expert balloon twister and is capable of making superhero characters out of rubber balloons and some ingenuity. He performs at parties and special events showing is craft off to some instant fans. His display piece was Ghost Rider and his blazing motorcycle caused me to do a double take. I watched in amazement he made me a Spider-Man in a matter of minutes. His charm and talent gave the event a special carnival quality.
Comic Book Depot had the Halloween spirit for sure. In addition to everything else prepared at the store, there was a big bucket of candy. This was a definite "treat," and I look forward to going back next year. If you would like to find out more about Comic Book Depot, please visit their Facebook page.
Please check out Mr. PoppinTwist's work here.
If you would like to speak Geek with Brian, please email him at your.dog@gmail.com.
---
---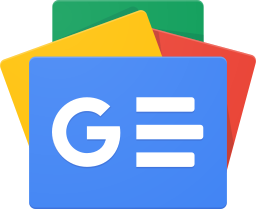 Stay up-to-date and support the site by following Bleeding Cool on Google News today!