Conventional Matters – Not Too Far From Mexico To San Diego For Jill Thompson
This weekend sees the London Super Comic Con. I'll be there on the Saturday, check for me at the Avatar booth if you want to say hi. But there are plenty of other conventional matters occurring around the world…
Such as San Diego's parking lottery and Reed Expo heading to China.
And such as Jill Thompson who arrived at in Mexico for the CMCJ show as a guest and found no one there to pick her up… thankfully she was able to tweet out her predicament, Kurt Busiek got her in touch with the show promoters, and other creators such as Edgar Delgado and Humberto Ramos rallied to help her out,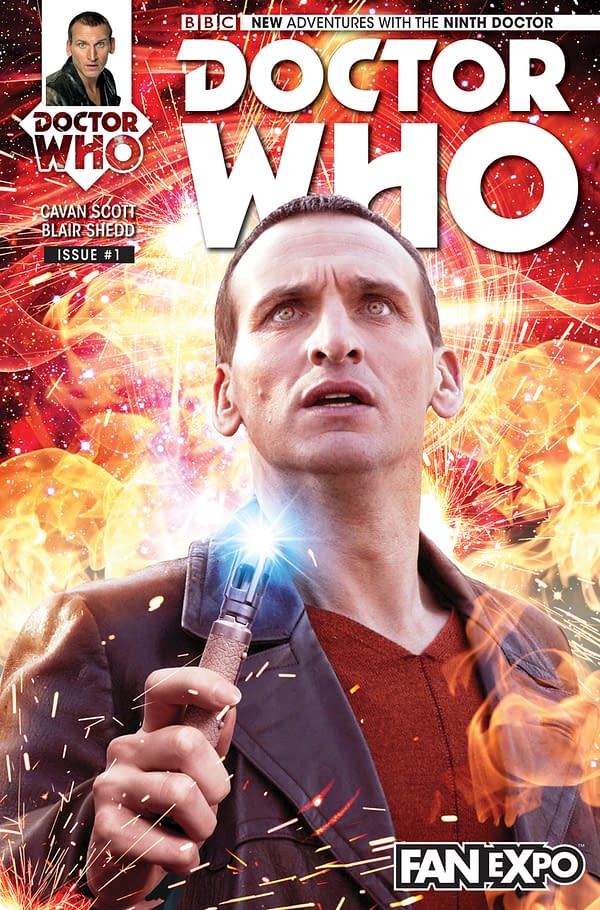 This is the Doctor Who: The Ninth Doctor #1 Fan Expo variant cover, available at the following shows…
Toronto Comi Con – March 20/21/22
Fan Expo Vancouver – April 3/4/5
Orlando Mega Con – April 10/11/12
Fan Expo Regina – April 25/26
Fan Expo Dallas – May 29/30/31
ComiXology is headed to SXSW…
comiXology Recommends Comics For You
Sunday, March 15th – 4:15-5:00pm CST
SXSW Gaming Expo – The GEEK Stage
Palmer Events Center
900 Barton Springs Road, Austin, Texas 78704

Free and open to the public, comiXology wants everyone on the face of the planet to become comic fans and at SXSW we're making it happen one recommendation at a time! Every attendee will receive a free SXSW-only limited edition poster & t-shirt, while supplies last.

comiXology SXSW Gaming Expo Booth #121
Join us at the booth where we'll be giving away 30,000 codes for Free DC comics for everyone that stops by all weekend long!
Great Britain is the guest country at this year's Munich Comic Festival, the second largest comic event of its kind in Germany,from June 4 to June 7. Among the British guests there will be Paul Gravett, Mark Buckingham, Rob Davis, Rufus Dayglo, Jock, Dave McKean, Mike Perkins (who illustrated the festival poster, below), Frank Quitely, Declan Shalvey, Posy Simmonds and Mary & Bryan Talbot.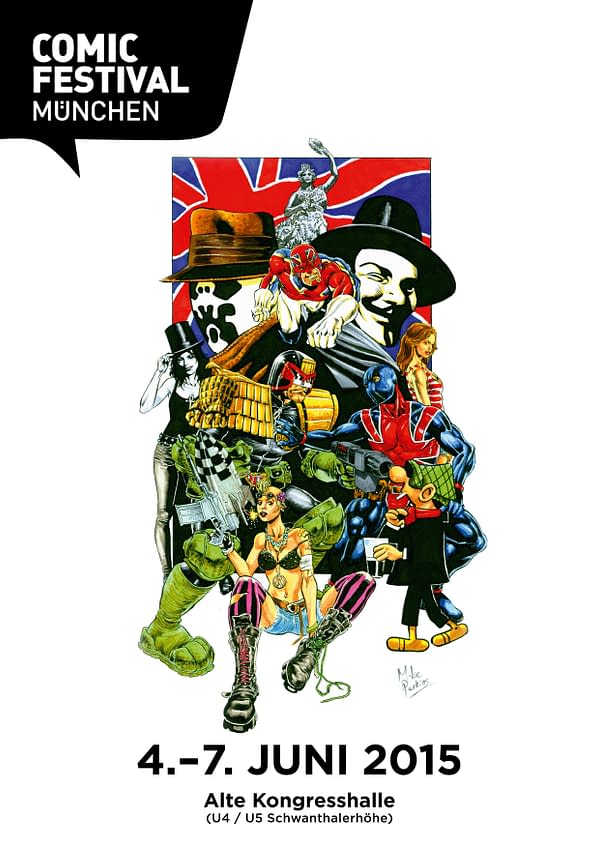 Laurie Holden is to join fellow Walking Dead stars Christian Serratos and Tyler James Williams as a special guest at this month's MCM Birmingham Comic Con on the 21st-22nd March.
Here's the current schedule for the Graphic Novel Expo in Sunderland on May 30th.
10am Doors Open

10.20 – 11.10 Panel discussion: Y.A., Man! – Young Adult graphic novel panel. With Metaphrog, Benjamin Read and Paul Register. Chaired by Dr Mel Gibson

11.20 – 12.10 Presentation by Paul Gravett: Graphic Novels: Stories To Change Your Life

12.20 – 1.10 Panel discussion: Adaption in Graphic Novels: with Hunt Emerson, I. N. J. Culbard Chaired by John McShane

1.20– 2.10 Telling Stories (Fiction in graphic novels) : with Dylan Horrocks, Woodrow Phoenix, Paul B Rainey and Ian Edginton. Chaired by Tim Pilcher

2.20 – 3.20 Posy Simmonds, a presentation on her work. Chaired by Dr Mel Gibson

3.30 – 4.20 Panel discussion: Graphic Lives (biographical and historical GNs) with Mary Talbot, Kate Charlesworth, Darryl Cunningham and Al Davison. Chaired by Paul Gravett

4.30 – 5.30 Steve Bell, in conversation with Hunt Emerson

5.40 – 6.40 Dave Gibbons, interviewed by John McShane

6.50 – 7.45 Round table discussion by publishers on the current state of gns and the future. With Emma Hayley (SelfMadeHero), Dan Franklin (Jonathan Cape), Ben Smith (Rebellion) Chaired by Paul Gravett

8.00 Close

Running parallel with this, Metaphrog will be doing one or two (depending upon take-up) workshops, Kev Suherland will be running 2 workshops for children aged 7+ and I'll be doing a 1 hour presentation on "How I create a graphic novel".

Throughout the day in the publisher's hall, Woodrow Phoenix will be presenting his giant graphic novel "She Lives" at 2 hour intervals.Also during the day the documentary The Graphic Novel Man will be showing on a large screen in the large café area.
Here are some exclusive covers from Oni Press for Emerald City Comic Con…
And San Diego Comic Con has a new wave of guests to add,
Jerry Beck

Author/animation historian, The Hanna-Barbera Treasury, The 100 Greatest Looney Tunes

Matthew Inman

Writer/artist, The Oatmeal

Jim Lee

Artist, Batman: Hush, Justice League; DC Entertainment co-publisher

Richard Starkings

Writer/designer/letterer, Hip Flask, Elephantmen, Comicraft

Jill Thompson

Writer/artist, Scary Godmother
Don't worry Jill, you can walk from San Diego Airport if you have to…
---
---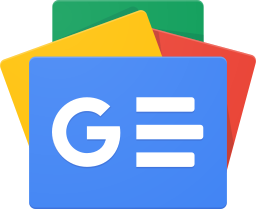 Stay up-to-date and support the site by following Bleeding Cool on Google News today!