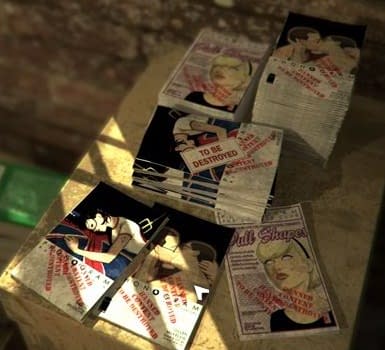 The scene above shows a crate of a number of issues of the Image comic Phonogram by Kieron Gillen and Jamie McKelvie in the process of being destroyed by government officials. Issues have been labelled BANNED: CONTENT TO BE DESTROYED and I understand that the instruction is down to a perceived insidious nature of the comic.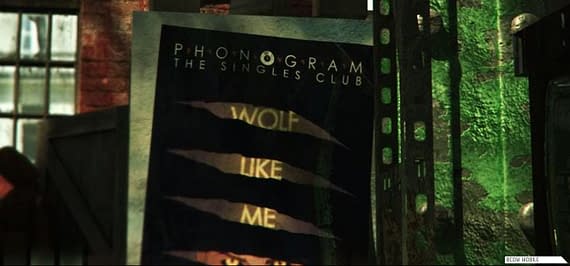 Naturally this is a detail from the online game Curfew from Channel 4 and Littleloud I wrote about here, that's currently being trailed in the UK across all the Channel 4 TV stations written by Kieron Gillen. Although when I first sent him the first visual for comment, he freaked a little – I hadn't realised that he didn't know just how the game creators would use Phonogram in the finished version. And as far as he was concerned, I was sending him images of his comic book being seized by the authorities!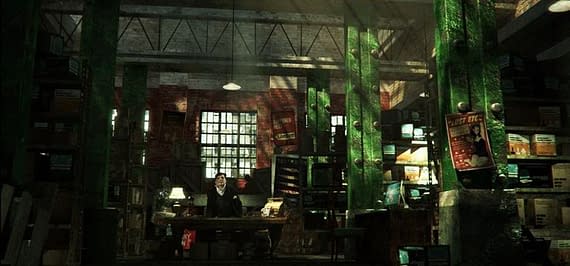 It's a nice little Easter egg in the game. As is mention of Cory Doctorow as a suspected terrorist…
Oh and in other news, an advert that I wrote has been banned by the Advertising Standards Authorities for potentially causing serious offence – and indeed it's not that distinguishable from a number of messages put forward by comedian Mark Thomas in Curfew, playing the public voice of the police state. In my defence, can I say I was only obeying orders? It seems rather appropriate.
Enjoyed this article? Share it!