Dark Souls Remastered Announced For Switch on Impromptu Nintendo Direct
Dark Souls Remastered has been confirmed, and we now know, as had been previously speculated, it is indeed coming to Nintendo Switch.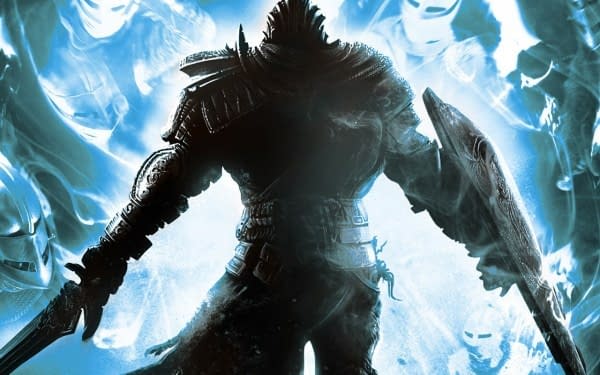 For the last 24 hours, a rumoured secret Nintendo Direct has been setting the internet ablaze, and chief among the expected announcements was a Dark Souls port for the Nintendo Switch. It seems the whispers were correct.
As part of the hot Nintendo Direct Mini, the game was announced, meaning soon you will be able to play one of the most revered games ever created on the move. (Not so entirely dead after all) It was announced the game would be coming May 25, 2018. Taking on a couple tough bosses on the train ride into work doesn't sound too terrible at all. The game was announced with a new trailer for you to gawk at too.
Sadly, there is no actual footage anywhere, so it's hard to know the extent of this remaster. Will it be built from the ground up? Just see a lick of paint? We don't know yet.
Worth noting, Kotaku, who reported the game before it was officially announced, has said that the remaster will also be coming to Xbox One, PlayStation 4 and PC. On that, we will have to wait for official confirmation but it certainly seems possible.