DC Universe's Titans and Swamp Thing Shared Universe "Not Mandated"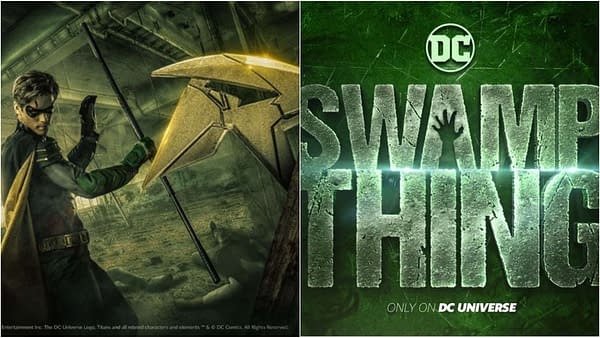 Now that Gotham's Crystal Reed and Channel Zero's Maria Sten are set to join DC Universe's Swamp Thing, series screenwriter Gary Dauberman (It: Chapter One) is giving us some insight into what fans can expect from the upcoming series. Written by Dauberman and Mark Verheiden, directed by Len Wiseman (The Gifted, Lucifer), and based on the DC Comics characters created by Len Wein and Bernie Wrightson, the series is expected to premiere in 2019. Produced by James Wan's Atomic Monster in association with Warner Bros. Television, Swamp Thing is executive prodcued by Wan, Verheiden, Dauberman, Wiseman, and Michael Clear.
Dauberman spoke with SlashFilm as part of the studio's promotional push for The Conjuring spin-off film The Nun, and here are some of the highlights:
● On why television/streaming is a better home for Swamp Thing, and how our swampy savior is looking on set (yes, there is a physical suit):
"This is one, when you talked earlier about the rating for The Nun, we always set out to make Swamp Thing as hard R as we could and go graphic with the violence, with the adult themes and make it as scary as possible. Because we're doing it through the DC streaming service, they really pushed us, although they didn't have to push hard, for us to go as extreme as we could.

We really took our inspiration from the Alan Moore run in Swamp Thing, this landmark I think run. Fans of that series will know it gets pretty weird and extreme and scary. We really wanted to live up to that standard that Moore set up back in the '80s. Then of course it allows us, Swamp Thing himself looks incredible what Justin Raleigh and the guys over at Fractured are doing with the suit. So it's going to look amazing and less of the "man in suit" that you've seen in the movie and the other TV show."
● While Titans and Swamp Thing could co-exist in a "shared universe," Dauberman doesn't appear to be in a rush to make it happen any time soon:
"I think the opportunity is there if we want to but it's not mandated. I think we could if, in the future, it organically works itself out to be that way. I haven't discussed that with the guys from Titans and they haven't discussed it with us."
● The series will not shy away from controversial topics, including environmental issues:
"That stuff is hard not to address when you're doing a show like this. Certainly, it's not Captain Planet but there is an underlying eco message there. We don't want to become too preachy with that stuff but it's more of dealing with people who are living out in the swamps and what they do to the environment, how it affects things and causes things to react. It's hard not to draw some parallel there to what's happening today."
Here's an overview of DC Universe's Swamp Thing and a look at Sten's Liz Tremayne, Reed's Dr. Abby Arcane, and a few clues as to what viewers can expect from the storyline: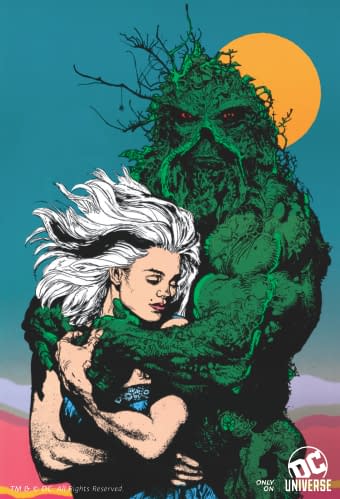 DC Universe's Swamp Thing follows Abby Arcane as she investigates what seems to be a deadly swamp-born virus in a small town in Louisiana but soon discovers that the swamp holds mystical and terrifying secrets. When unexplainable and chilling horrors emerge from the murky marsh, no one is safe.

Smart and caring, CDC Doctor Abby Arcane's (Reed) strong sense of empathy puts her at the center of a horrific life-threatening epidemic in her hometown, where she faces emotional demons from her past… while a chance meeting with scientist Alec Holland takes her into a world of horror and the supernatural, and of the elemental creature known as Swamp Thing.

Liz Tremayne (Sten) is a close childhood friend of Abby Arcane's, who splits her time between reporting for the local paper and bartending at her aging father's roadhouse bar. Her no-nonsense attitude belies a deep compassion for her friends and family as she sets out in her uncompromising quest to expose the secrets that threaten her beloved hometown.