Devs: FX Orders Alex Garland Tech Thriller Limited Series with Sonoya Mizuno, Nick Offerman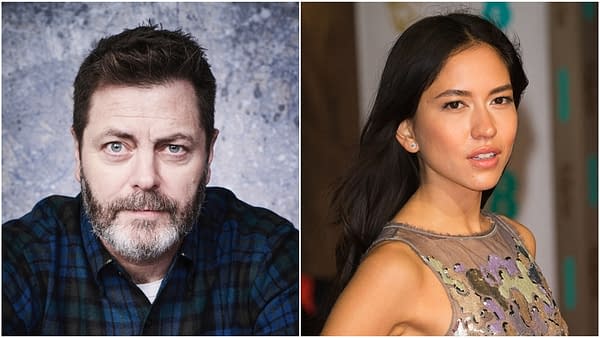 FX's Television Critics Association (TCA) summer press event wasn't just about returning series like American Horror Story and It's Always Sunny in Philadelphia, with FX Networks and FX Produtions CEO John Landgraf announcing that the cable network has upped award-winning writer/director Alex Garland's (Annihilation, Ex Machina) Devs from pilot to limited series order. Produced by FX Productions, Garland is set to executive produce the series with DNA TV's Andrew Macdonald and Allon Reich, Eli Bush, and Scott Rudin.
In Devs, a young computer engineer, Lily Chan, investigates the secretive development division of her employer, a cutting-edge tech company based in San Francisco, who she believes are behind the murder of her boyfriend. The eight-episode project stars Sonoya Mizuno, Nick Offerman, Jin Ha, Zach Grenier, Stephen McKinley Henderson, Cailee Spaeny, and Alison Pill; and will drop on FX some time in 2019.
"After reading all 8 scripts and hearing Alex's brilliant vision and commitment to direct all of the epsiodes, it was an easy decision to order Devs to series. Alex is a visionary artist who with his partners has put together a stellar cast. We are grateful to Alex, Andrew, Allon, Scott, Eli and the brilliant casting team led by Carmen Cuba." – John Landgraf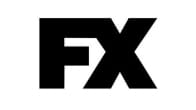 Here's a rundown of the cast for FX's Devs:
Mizuno's (Ex Machina, Maniac, Crazy Rich Asians) Lily Chan is a software engineer who works at Amaya, a cutting edge tech company, and comes to suspect her employer may be responsible for the death of her boyfriend.
Offerman's (Fargo, Parks and Recreation, Hearts Beat Loud) Forest is the CEO of Amaya, whose obsession is the covert work of the company's development division.
Ha's (Jesus Christ Superstar Live) Jamie is a gifted cyber security specialist, who is Lily's former boyfriend.
Grenier's (The Good Wife, Deadwood) Kenton is terse, dry and dangerous – and the head of security at Amaya.
Henderson's (Ladybird, Fences, Manchester by the Sea) Stewart is a cultured intellectual from another era and one of the top technical minds working in Amaya's secret development division.
Spaeny's (Bad Times at the El Royale, On the Basis of Sex, Pacific Rim: Uprising) Lyndon is a young, brilliant, and stubborn employee who works in Amaya's secret development division.
Pill's (American Horror Story: Cult, Snowpiercer, The Newsroom) Katie is a gifted quantum physicist tapped by Forest to be his second in command at Amaya.