Thursday Trending Topics: Enter Sandman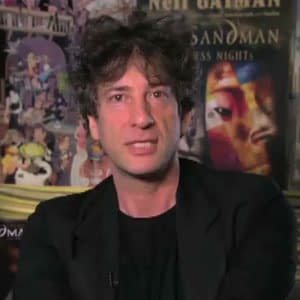 As soon as I saw this piece in drafts this morning I knew what would be in the top slot on trending topics tonight. And indeed, Rich's report this morning that Sandman would be returning with a new project from Neil Gaiman and JH Williams was confirmed on the Vertigo panel tonight with a video announcement from Gaiman and more art and info from DC.
Most-Read Comic Stories Today:
A New Sandman Series By Neil Gaiman And JH Williams III?
Now, seemingly in the light of Before Watchmen, DC have approached Neil Gaiman again. And based on the bar talk at San Diego last night, we can presume that this time, if it is indeed the same Sandman premise and not something new, negotiations have been more successful.
Stephanie Brown Dropped From Smallville In Favour Of Barbara Gordon?
Yes, once again, Stephanie Brown gets replaced by Babara Gordon."
The All Women Superhero Marvel Team From Marjorie Liu That Never Was
Louis Falcetti reporting from Bleeding Cool, lets us know that Astonishing X-Men writer Marjorie Liu pitched an all female superhero team starring X-23, The Black Widow, Elektra and Mystique. Mike Perkins was on board to draw it, it would have been a secret team in the Marvel Universe and it was pitched a year ago.
Most-Read TV/Film Stories Today:
I Went To See Dredd Last Night And I Want To Tell You About It
Judge Dredd's domain is Mega-City One, the massive urban sprawl covering much of the East Coast of the future's broken America. After several years of the comics being set in those expansive, varied but essentially claustrophobic environs, we saw more stories set outside of its borders. Perhaps the perfect relief to all of that walled-in anxiety was the cursed earth, the radioactive desert that covered much of the rest of America. A radioactive wasteland is the different kind of 20th century nightmare to the city smeared with filthy crime.
Fox Have To Find New Director For Daredevil Pronto Or See Rights Revert To Marvel-Disney
David Slade has opted to leave the Daredevil reboot he was working on for Fox, apparently due to the accelerated schedule required. If the film isn't shooting before too long, the rights will lapse and Fox will lose the character back to Marvel, where he'd no doubt be incorporated into the expanding Marvel Studios Movieverse.
Arrow – Pilot Episode Review From Comic-Con
A supposed 'hard-hitting' reimagining of DC's Green Arrow comics, Arrow follows the adventures of former playboy billionaire Oliver Queen afte he returns from five years of surviving on his own on a deserted island, determined to use his well-honed skills to save the city his father built.