Erik's Weekly Watch: Buried Streaming TV Treasure Featuring Idris Elba, Anthony Bourdain And Bruce Timm
By Erik Grove
Welcome back to Erik's Weekly Watch! This week, while the fall season is still spinning up, I'm going to focus on some older unsung greats waiting for your streaming pleasure!
Luther (On Netflix and Amazon Prime)
You Should Watch This If You: like hard-boiled crime fiction, Sherlock, and/or Idris Elba I was already a massive fan of Idris Elba from his star-making role of Stringer Bell in The Wire but after watching the first series of Luther I became a kind of weird Elba cultist, talking him up as one of the greatest working actors before he'd really hit mainstream attention with big budget movie roles. Now of course he's a mainstay of speculative role casting (he should be Batman! Or James Bond! Or Doctor Who!) but Luther is really the best source for undiluted Elba. The show is grim and smart, only occasionally outlandish. Elba plays a greatly flawed now-classic detective and it's incredibly entertaining. All three series are available now and thanks to the BBC's emphasis on short, quality runs you can binge watch your way through all of it in no time.
Better Off Ted (On Netflix and Amazon Prime)
You Should Watch This If You: enjoy smart, subversive shows like Arrested Development Most classic and well-loved TV shows don't start out as ratings blockbusters out of the gate. The most famous example of this is Seinfeld, a show that struggled to find its voice and audience for years before becoming a cultural juggernaut. A more recent example is Arrested Development, a show that built such a substantial following after cancellation that it warranted an unprecedented return from the dead on Netflix. Add Better Off Ted to the same list. Created by Victor Fresco, the same under-appreciated genius that brought Andy Richter Controls the Universe to life, the show focuses on Ted Crisp (Jay Harrington), an executive at soulless megacorp, Veridian Dynamics. Boasting a strong ensemble cast including Jonathan Slavin (also from Richter), Malcolm Barrett, and Portia de Rossi, playing a twisted boardroom version of her character from Arrested Development, the show ran a sparse two seasons, limping off of the air due to low ratings. Ted effectively and hilarious skewered modern corporate America but it never found commercial success. If this show had been given another season to gestate and build a following or if it had been on a different network or if it had been marketed differently it may be another TV touchstone. Fortunately, the episodes that were produced (including two that never aired) are available for streaming.
The Mind of a Chef (On Netflix and Amazon Prime)
You Should Watch This If You: wish you could travel the world with Anthony Bourdain
[youtube]http://youtu.be/ikr5wVxzpjk[/youtube]
I love to cook. Second to writing (check out www.erikgrove.com! Don't wait for the end of this piece for the link!!!), cooking is the most satisfying and constant passion in my life. I've spent some time in commercial kitchens but mostly I've studied and learned from other cooks. It's because of this passion that I've always had a soft spot for books and shows about cooking with a particular fondness for Anthony Bourdain who executive produces and narrates the Mind of a Chef, a super-fusion of a travel show, cooking show, culinary science lesson and chef spotlight.
There are a lot of cooking shows on television. Many of them are cheaply produced and have the charm and substance of watching a semi-charismatic family friend make cookies while you're doing something else. The Mind of a Chef is from a different mold. There's focus and design to every episode. The first season focuses on chef bad-ass David Chang, founder and visionary behind Momofuku, a fascinating cook and seemingly the most awesome person in the world to eat ramen with. The show lives up to its name and takes viewers on a journey of Chang's inspirations, innovations and insecurities.
The second (and upcoming third season) slice the season in two and focus on two chefs with a similar strategy while Bourdain's steady, familiar voice leads us. For my viewing time, this is the strongest and most consistent show about cooking you're going to find. It takes the best elements of Bourdain's travel shows, the best cooking demos you'll ever see, Alton Brown's brilliantly nerdy explanations about why things work the way they do and infuses them with the personality and humanity of these chefs. It's great television and makes me want to run off to the kitchen. Hold that thought, guys. I have to go make some dashi.
Justice League/Batman: The Animated Series (Justice League on Netflix, Batman: TAS on Amazon Prime)
You Should Watch This If You: wait – have you not watched all of these yet? Bruce Timm. Seriously.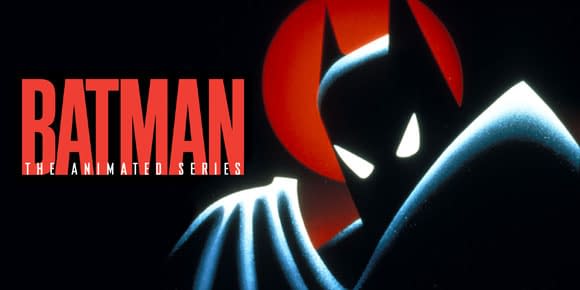 The consistency and quality of Bruce Timm's so-called Timm-verse of interconnected cartoons just can't be overstated. Starting with Batman: the Animated Series, following Batman through multiple different show names and iterations and then growing to include Superman: the Animated Series and Justice League (and Justice League Unlimited), these cartoons created a rich, accessible, all-ages super hero universe that should be studied by every serialized super hero story creator regardless of medium. The characters and stories were never simple, never pedantic. They were iconic and timeless without being overburdened by nostalgia. You can pick dozens of examples and just say this is how you do it. It's not exploitative. It's not cynical. It's fun and it's true to the heart of the super hero genre. The worst thing here is that Timm-verse shows are split up across platforms. Netflix has the Justice League and Justice League Unlimited (as well as Batman Beyond) while Amazon has Batman and Superman. It's okay. These should be in your permanent library anyway.
That's all for now! I'll be back next week with more fall TV shenanigans!
Erik Grove is a writer and if you didn't click on the link for his website up there you should do it down here www.erikgrove.com. There's all kinds of cool stuff there. Maybe candy. Okay, there's no candy but there is awesome fiction and sweet double-barreled blog action. You can also follow Erik on Twitter @erikgrove.