From The Fox To Fantastic Four To…The Stage? Talking With Dean Haspiel And Ian W. Hill About Their Comics/Theater Experiment
Something unusual in inception is making inroads into the way we view comics in Brooklyn, New York. For the second year running, the Comic Book Theater Festival is bringing a myriad of comics-based plays to life in a number of interpretive formats, from performance comics with visual projections, to dance, to more traditional actor-based performances of comics or comics-inspired stories. Curator/Producer Jeff Lewoncyzk is responsible for bringing this unique experiment to the Brick Theater in Williamsburg, but the zest he's applying in a wide range of programming this year with multiple performances for nearly every play doesn't suggest a hesitant attitude in this venture.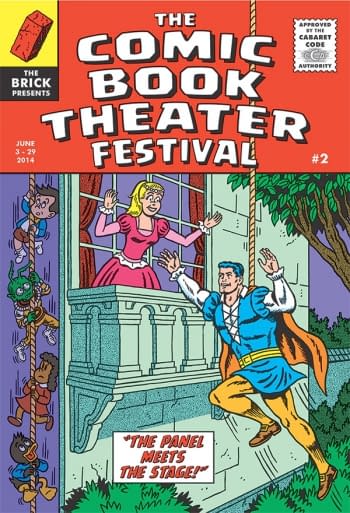 Among the many plays offered is Switch to Kill, the first play written by Emmy Award winning artists, writer, and Eisner and Harvey Award nominated comics creator Dean Haspiel to ever see performance. Haspiel's story is unusual in that he's had a longstanding interest in the live performance of stories, studied film at college, and has seriously considered screenplay writing as another creative area to pursue in his life. And yet, there's an unmistakeable accent here in Switch to Kill for those who are familiar with Haspiel's Billy Dogma comics, or even The Fox from Red Circle Comics with Mark Waid. Haspiel's so immersed in comics production that he'll be prying himself away from drawing for the Original Sin storyline of The Fantastic Four just to see his own play's premier. It will be very interesting to see if this surreal play about detective partners squaring off against gangsters in a noirish world feel as "comixy" as one might expect, or if this will blossom into a very different reflex of Haspiel's creativity. Play Director Ian W. Hill has his own personal interest in gangster and noir stories, and was attracted to the script more for its content than for its possible connections to Haspiel's comics, as he attests, which seems to suggest that audiences are going to encounter a new beast here: a fully-fledged Haspiel drama.
The play synopsis teases:
In a world where no one knows anyone's true identity, professional hit men Dallas Twilite and Buck Dangerzone engage in a psychological duel that triggers cold–blooded acts of murder. Haunted by his younger brother's death years ago, Dallas, in a twist of events, realizes that he has never witnessed his partner, Buck, kill a man, while that partner insists that he's been responsible for every kill and won't admit how. Their disagreement breaks a trust that has bonded them since day one.

All hell breaks loose when Frank the Shank sparks a distribution war, geriatric assassins Jimmy the Face and Massacre Mel deliver the wrong head to gang lord rival Bohannon, and gun salesman Stan the Man sells the right bullets to the wrong men. Through a series of harried gun play and emotional tests, a trust is reinstated and ghosts are lifted from the psyche of grief-stricken killers.
Both Hill and Haspiel talk with us here at Bleeding Cool about this intersection in the arts and what has led up to this eventful opening night on Thursday at the Brick Theater.
HMS: Ian, How did the staging of this play come about? How did you know about Dean's play and decide to bring it to life?
Ian W. Hill: I'm on the staff of The Brick, and Jeff Lewoncyzk, curator/producer of the Comic Book Festival, read Dean's play (I think Crystal Skillman and Fred Van Lente made the connection there) and immediately thought of me to direct it, primarily because of my background in noir-based theater work and love of the crime genre. I wasn't planning on producing any shows this early this year (I do a regular season in November) but this just bounced around in my head until I had no choice but to agree to do it. When I received it, it was still in screenplay format (it's half of a screenplay Dean wrote many years ago), so I had to do some adapting to make it a stage play, which turned out to be quite easy — it is very theatrical and plays beautifully that way.
HMS: Does designing a play written by a known artist prove problematic? Were you thinking of Dean's heroes and villains when trying to create the world of Switch to Kill?
IWH: I've directed plays by a few recognizable names, and the advantages seem to outweigh the problems, as far as I'm concerned. I especially like directing plays by writers not especially best known as "theater artists," as you get interest and an audience that might not normally come out for your shows (and hopefully they'll enjoy the entire experience of it and want to come back, as happened when I did a play by Clive Barker). I actually was not familiar with most of Dean's best-known work going into this, my comics-reading days being mostly 1983-1994 or so — when I mentioned to Dean I knew some of his VERY early work from the late 80s, I think he was a little chagrined. Other than that early DC work, I mainly knew his collaborations with Harvey Pekar, so his work didn't effect me so much when working on this (I was reading some Wally Wood EC crime stories when I got the script, and I think they flavored my direction). When directing, I usually concentrate on nothing but the play in front of me and don't think about anything around it, the author, the history, nothing except that text itself. HMS: What was it about this surreal crime story that appealed to you, initially, and what further might you have noticed about it while developing it for performance?
IWH: As mentioned above, I'm a bit of a noir specialist onstage (even when I'm not doing "noir", the flavor is there), so the noirish aspects of this grabbed me immediately, but then it was also the variations on the standard noir themes and storylines that kept me interested. Dean's not a purist in the way he approaches this, so his offbeat way of dealing with a crime story got me more interested in how to stage it and make it interesting. The surreality and ambiguousness of it was a big pull — a lot of what happens in and around it is… uncertain and up for interpretation (and I discovered that some of what I was seeing wasn't necessarily what Dean was seeing). The company still debates about what may or may not have happened to some of these characters in their past. I like that openness to the play — in these last rehearsals I've been pulling out some of the elements I was planning to put in that would have actually "grounded" the surrealism a bit.
HMS: In casting actors for the play, what qualities were you looking for to suit your vision for the story?
IWH: If I don't see the actors in some way while I'm reading the script, have some picture of these people, I can't get into it. I could see most of these people fairly well when reading it, but when I came to the character of Massacre Mel, a specific actress I've known for years (but have never actually directed) jumped out at me, though she was rather young for the part of a "geriatric" killer. Once she was in my head, the only person who felt right to pair with her as her partner in the play was myself (again, too young, really, but we can play it well), though I haven't been in one of my own shows for a while, and have been just a hair rusty at it.
I knew some other actors I wanted, but couldn't get all of them, so I went through some longer-than-expected auditions until I found the right people for the last three roles. The thing that winds up selling someone to me for a part is primarily vocal timbre — I hear voices like instruments and it's all about how the various sounds will fit together in the larger band that needs to perform the piece. There were certain visual feelings that grab me as well — seeing actors as "animal types" and wanting a "bird-like" person to play against a "bear-like" person and so on. Also, while it's a crime story, it is, maybe surprisingly, low on action and big on talk, so I needed actors who could really make you not notice or care how long they may have been going on — Dean's language carries most of that burden, and well, but the actors have to make it sing interestingly. HMS: What's your background in play directing, and how does Switch to Kill fit into your artistic goals in life?
IWH: I've been directing theater professionally since 1997. I was working as an actor and designer in NYC Indie Theater since 1989 (I studied Film at NYU, but gradually swerved from that), and eventually gravitated towards having my own company, Gemini CollisionWorks, and producing/directing my own work. Recently, I've been looking back and thinking that if my 20s were all about being an actor, my 30s were about being a director, and now my 40s have been mostly about being a more serious playwright of original work, rather than the collages and adaptations I started out doing. That said, it has been a wonderful experience to go back to being a primarily interpretive artist as a director on this piece, and I think I may move a little bit back in that direction in the near future. Directing my original plays has been rewarding, but a bit claustrophobic. I like thinking more about the overall feel of this piece — the light, the sound, the rhythm — while being able to let the words and ideas take care of themselves and not be so precious about them.
HMS: Dean, I remember hearing that you went to Yaddo last year to work on a screenplay and screenplays are something you've grown increasingly interested in writing. You actually studied film at college, right? For you, what's the impetus of writing things that come to life through actors and sets rather than on the page?
Dean Haspiel: Even though I've devoted most of my life and career to making comix, I've always been a great fan of cinema and theater. There's something undeniable about seeing and hearing people behave. Watching an actor make a decision. Experience laughs and lies, terror and catharses as they unfold in real time. I would easily give up 12-15 hour days at the art table to be around people and make stories happen on stage and in film.
HMS: Another avenue to explore, then, is the origin of this play Switch to Kill. I believe it has a connection to a screenplay that you wrote? What's the writing road to the current play as it will be performed?
DH: Switch to Kill was the second theatrical story I ever wrote. I wrote the first draft in the early 1990's when I was a waiter at Nick & Eddie restaurant, living in Soho with my friend/filmmaker, Larry O'Neil. The apartment we lived in had been handed over to Larry by his father, Denny O'Neil, the legendary comic book writer/editor of Batman, Green Lantern/Green Arrow, Iron Man, and many other epic Marvel and DC Comic books.
I was having a tough time making a freelance living in the comix industry while expediting food, and decided to start writing screenplays. All my film school friends were financing, producing and directing their low-budget screenplays and I desperately wanted to make a movie, too. I purposely wrote stories I didn't want to draw but wanted to see and hear acted while considering the virtues of sound and the moving image. Alas, Switch to Kill came off more like a play rather than a screenplay and I combined another idea I had written into the story, creating a parallel storyline featuring a character named Luke Tuna, inspired by the mantras of Deepak Chopra's "Ageless Mind, Timeless Body," and how the core tenets of that book could impact a sociopath which, serendipitously, would spark the very first shadings of Billy Dogma, a bombastic love titan I would later create for my personal comix in 1995. I titled the restructured concept, The Big Red Mess, and wound up with a psychedelic noir that I felt uncomfortable showing to anybody. It was too bizarre. So, I buried the script in a drawer and barely touched it until now.
After meeting playwright Crystal Skillman last year at a mutual friend's wedding and talking to her about theater, she recommended me to organizer Jeff Lewonczyk, who was gathering submissions for the 2nd Comic Book Theater Festival at The Brick in Williamsburg, Brooklyn. I originally sent Jeff The Big Red Mess and he liked it but it occurred to me that it was too long and too ambitious for the stage. I asked Jeff if I could resubmit an edited version and I cut it in half, removing the Luke Tuna/parallel storyline and returning it to its original Switch To Kill story and title. Jeff showed it to director Ian W. Hill and he liked it enough to want to produce, direct, and act in it. I was floored by how much Ian got what I was going for and I'm really excited to see the production.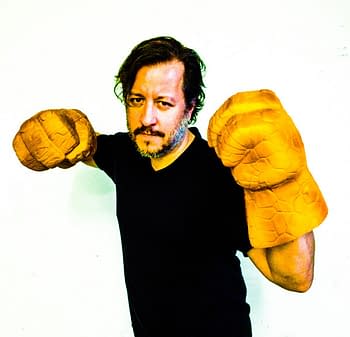 HMS: How does your creation of characters differ when you're writing for actors versus constructing a comic? How did you create and flesh-out the main characters in Switch to Kill, Dallas Twilite and Buck Dangerzone?


DH: When I write stories and dialogue for human beings to perform, I generally cast actors I like in my head if I haven't written a specific part for a friend. When I first wrote Switch to Kill, I imagined my friend/actor, Sam Catlin playing Buck Dangerzone. Sam was my busboy and we got along famously. We would watch NYPD Blue together and shoot impromptu videos, and rehearse my script, late nights after working in the restaurant together. Sam later went on to write and direct and co-produce AMC's Breaking Bad. I wrote a character named Massacre Mel for my godmother, two-time Oscar award winning actress, Shelly Winters to play. I'm sorry she's not alive today to see this first production of Switch to Kill.
Shelly introduced my parents (the reason I exist) and she also introduced me to theater. Shelly would sometimes take me and my late brother Michael to her premieres. I remember going to see The Poseidon Adventure with her and being warned that (SPOILER ALERT) she dies at the end of the movie and being confronted, for the very first time, with the power of acting. I once asked Shelly what acting was all about and she thought about it for a second and told me to walk over to a chair, pick it up, and bring it back to her. So, I did. Then she asked me to return the chair and do the same thing ONLY, this time I had to "act it." I became a deer in headlights. I didn't know what to do. Shelly explained to me that acting was about choices. I could pick up the chair nonchalantly or I could pick it up angrily or happily, or whatever served the story and character agenda. I learned a lot in that simple lesson.
HMS: What's the attraction, for you, of writing a surreal yet emotional gangster story? What do the dynamics of a crime story help you convey to a reader or audience?
DH: One day I was staring at my home library and I discovered that approximately 70% of my movies and books involved guns. I was appalled. I felt ashamed and wondered "Why?" Besides boyhood BB rifles I pumped and shot at trees in the woods, I'd only ever held and fired a real shotgun once in a friend's student film. I didn't like having that kind of power in my hands. I respect our constitutional right to protect territory and save people from danger but I abhor what guns can do. Sure, I dug Dirty Harry's .44 Magnum and 10mm Uzi's from those 1970s action movies, but I don't think our old laws were considering the advancement of technology. Modern guns belong in science-fiction movies, and that's it. No person should have the ability to rip a human being in half with the subtle tap of a trigger. Part of my play, Switch to Kill, features a beta-bullet called "Stop Power," and it becomes a very important metaphor for the story. Anyway, despite my conflicting issues with guns, I realized I liked stories where characters are revealed via extreme situations. Lock strangers into a room and place a loaded gun in the middle of the floor and see what happens.
HMS: Who are your heroes of film or of the stage? How do they inspire or influence your work?

DH: I love a plethora of actors of film and stage. Marlon Brando's performance in Elia Kazan's On The Waterfront, is heartbreaking. Alec Baldwin's ten-minute tour de force in James Foley's adaptation of David Mamet's Glengarry Glen Ross is harrowing. And Matthew McConaughey's role in William Freidkin's adaptation of Tracy Letts' Killer Joe is beyond disturbing. However, all three of these performances somehow resonate and makes a lasting impact, for better or for worse, on the psyche.
Some of what inspired Switch to Kill, were a combination of Mike Nichols' adaptation of Edward Albee's Who's Afraid Of Virginia Woolf? and Quentin Tarantino's Reservoir Dogs. A kind of abstracted Abbot & Costello doing their legendary "Who's on first" skit but as written by Harold Pinter with guns in their hands. Summed up, the emotional feeling I wish to impart in Switch to Kill is reminiscent of a scene between Mickey Rourke and Eric Roberts in The Pope of Greenwich Village, where Roberts knocks on the door and starts screaming, "Charlie!!!They took my thumb!!!"
[youtube]https://www.youtube.com/watch?v=DgwJJ3pXvOw&feature=kp[/youtube]
Switch to Kill teeter-totters on the equator between noir and expressionism where words are like bullets and information becomes ammunition.
Switch to Kill premiers on Thursday night at 9PM at the Brick Theater in Brooklyn, but will also be playing on Sun 6/15 at 5pm, Thu 6/26 at 9pm, and Sat 6/28 at 7pm. You can purchase tickets here.

---
---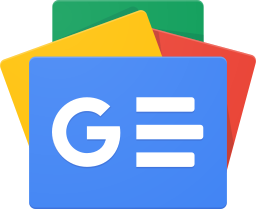 Stay up-to-date and support the site by following Bleeding Cool on Google News today!