Posted in: Comics, DC Comics, Recent Updates | Tagged: first 5g rumours, The 5G Files
---
Generation Five – The New Name For DC Comics' 5G
Bleeding Cool has been reporting on this publishing plan led by publisher Dan DiDio at DC Comics since the summer. A new generation of DC Comics characters to follow the laid- out Four Generations of DC Comics superheroes. The Fifth Generation would have new individuals take the traditional roles held in the big superhero books. And we started to get specifics – that Jonathan Kent would become Superman, Luke Fox would become Batman, Captain Cold Jr would be the new Flash, Jo Mullein would be the new lead Green Lantern, and the other characters would be aged out. Indeed, the plan was that at some point in 2020, the DC Comics Timeline as expressed at NYCC would see characters across the DC Universe suddenly aged, and the status of the DC Universe change. This was the big plan, it was scheduled for October and it was called 5G.
Now, aspects of this have been in flux since. Even now, not everything is nailed down. We have heard about the plan for Marie Javins to run a new Convergence-style event so that editorial could get a headstart on preparation for 5G. We have heard about Brian Bendis and his Wonder Comics team working on a Crisis event comic before then as well. And 5G still scheduled for the end of the year and the beginning of 2021, while a Black Label/DC Giant publishing line would provide content for those committed to the previous versions of the DC Comics characters. And remember, everything happened.
However, and not before time, enough people have pointed out that 5G is also the name for the next iteration in mobile phone broadband technology. And one that some consider rather controversial.
This week, after announcing the trademark-busting Generation Zero, Generation One was named as a one-shot for May. With subsequent months all having similar titles – and Generation Five: Age Of Tomorrow being scheduled for September. And clearly the new name for 5G…
---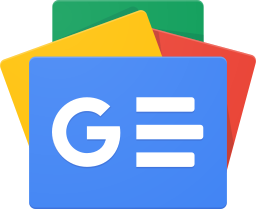 Stay up-to-date and support the site by following Bleeding Cool on Google News today!