Posted in: Comics, Recent Updates | Tagged: c2e2, dark horse
---
Gossip From The Bars Of Chicago – Booths, Villains And Mergers
The following is based upon bar room gossip before C2E2 by people who should know better but clearly don't. Take it in the spirit it was emailed at, at two in the morning.
There has been lots of speculation in the Chicago bar on Thursday night, after the retailer summit, about the possibility of Dark Horse and Dynamite merging, in the wake of their deal on digital comics.
Especially with a rather worse for wear Nicky Barrucci, publisher of Dynamite trying to whisper into DC's Senior VP Sales Bob Wayne that "the deal is almost done" but in a way that everyone around heard and instantly started gossiping about.
However, checking in with Barrucci like the responsible gossip monger I am, he told me at length;
"Many, many industry people asked if we were merging with Dark Horse. I did what anyone would do. I shrugged my shoulders and smiled. Bob and I did speak, but not about this. Bob is someone who would not care either way. He's seen it all. People going in and out of Image, Comico at one point being distributed by DC Comics. There's only two possibilities that I can think of. Either people talked about it till it was "true" or someone heard a sarcastic remark of yeah, we've already done it, we're just waiting till NYCC to announce it. People heard what they wanted to hear. Or make it more.

There were a dozen questions asked over and over again last night, yesterday, the evening before. Are you merging? If so, are they buying you? Will you move to Portland? Don't you see what a stupid deal this is for you? Why would you do this? This is cool, whose idea was it? Can I join up? Where will this lead? Whose idea was it? Why would you work with your competitor? Are you insane? Who has a better deal, you or Dark Horse?

I even made the joke to someone that two companies merging is not enough news, that three should do it at once and that would be polarizing. Now let that speculation begin.

Most of these questions, I shrugged and smiled because this is an agreement with Mike and all of the information to be laid out to the public is in the press release and in our interview. That's it. There are other possibilities, I wouldn't deny that. I like Mike and have a great deal of respect for him and everything he's done, all on his own and with his people, who I also have great respect for, and would consider many things. But I'm not telling Mike's and my business before anything is ready to be announced.

Look at the surprise that many had on the Digital deal. There was no leak, no coy response ahead of time at any bars. It was announced when it was ready to be announced. Ooops, does this comment cause for speculation as well?

Look, this is a nice deal to expand our digital market and doesn't take away sales from our other digital retail partners. Red Sonja is complimented by the Conan audience. Battlestar Galactica is with Star Wars. Grimm with Angel, Vampirella with Buffy, so much more. Today, that's all it is. Or all I'll say.

Let more speculation begin."
Mike Richardson of Dark Horse seemed to concur. Take that, you industry gossip types. Bad boys, naughty boys, in your bed!
Lots of people have been asking about the lack of a DC booth at the show this year. The gossip splits into three strands, one that DC's accountants have told people that a C2E2 booth is not financially viable this year. Another around DC wanting to avoid tricky questions, but the decision would have been made before recent tricky questions would have come to light. Others point out just how much work putting up and taking down the DC booth is. DC aren't replying to questions, but I don't know, after attending many a show in different capacities, I'd go with the last one. Seriously.
Nevertheless it does avoid people wandering around the booth complaining about the Orson Scott Card Superman comic that isn't going to happen, trying to piece together the timeline of the John Stewart kill/not kill decisions or pros asking each other "so how many rewrites did you have to do?" in front of people with Twitterphones.
But one common topic amongst DC writers has been "who's your villain" for Villain month. Unlike the WTF cover gimmick, here seems to have been a lot more freedom for DC writers and artists to choose the villain for September that will see their titles renamed and renumbered for one issue. So instead of Justice League #24 you'll get The Crime Syndicate #1, instead of Batman #24, you'll get The Riddler #1. The question people aren't answering is which of those books will then continue to an issue two…
And some retailers, it seems, are still getting used to David Gabriel's forthright answers and sense of humour. Well, I suppose they've had twenty years to do it with Bob Wayne.
---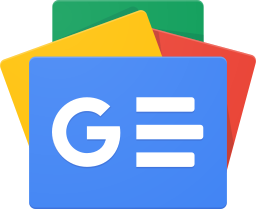 Stay up-to-date and support the site by following Bleeding Cool on Google News today!