iZombie Season 4, Episode 10 Review: Liv Hard with a Vengeance
iZombie s04e10 'Yipee Ki Brain, Motherscratcher!': When Liv (Rose McIver) consumes the brain of a vice detective who doesn't play by the rules, her newfound recklessness gets her into trouble. Meanwhile, Major (Robert Buckley) is coming really close to discovering Liv's secret.
https://youtu.be/GNMUJQ66R2Y

"I superglued this guys buttocks to the toilet seat"

– Detective Bernedetto
With a title like 'Yipee-Ki-Brain Motherscratcher', I don't think much else needs to be said about this week's episode of CW's iZombie. Thinking maybe my post should be about three lines while I play hooky and binge all the Die Hard films. I have very few things in life I truly love, but I'm here's a confession: Bruce Willis makes my "top 10" list.
The episode was an homage to the film franchise, with a ton puns – although they missed two of my favorites from John McClane (Willis): "Nine million terrorists in the world and I gotta kill one with feet smaller than my sister"; and "No fucking shit lady, does it sound like I'm ordering a pizza?". This week, Olivia Liv Moore (Rose Mclver) finds herself on "bad ass vice detective who doesn't play by the rules" brain: going hard on the criminals, getting suspended, and chewing nicotine gum like her life depends on it. I should also mention that the episode starts off with a shirtless Blaine (David Anders), not sure it added anything to the plot, but it sure as hell didn't hurt.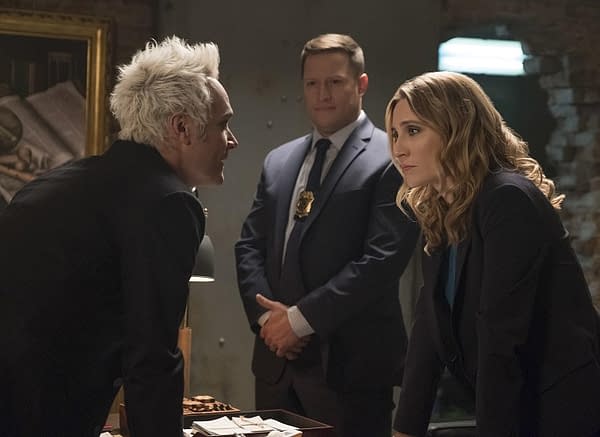 Liv's human smuggling business is going well: her team expanding at a rapid pace, with even Isobel (Izabela Vidovic) – Liv's terminally ill roommate and Ravi's (Rahul Kohli) test subject – is helping make zombie ID's. Things turn sour when coyote and expecting father Curtis gets captured and held captive but none other than Graves (Jason Dohring). Graves is determined to find out who Renegade is; and has no problem killing Curtis and eating his brains if he doesn't give up his boss. Proving himself a smart cookie, Curtis tells Graves that he works for Angus (Robert Krepper) and is part of his church. Wow! I thought he was going to snitch! While Grave's goons go to check out his story (and fall under Angus' spell, I might add), Liv scratches Curtis: no pulse, no memories. **** you, Graves.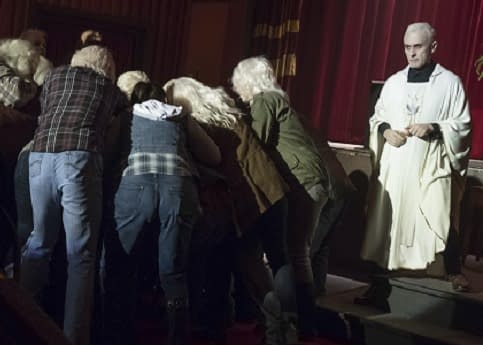 The one thing that shocked me the most this episode was the Angus/Blaine father-son dynamic. Considering Angus tortured his son throughout his entire life and Blaine held "dear old dad" in a well and fed him scraps, you'd think there would be a little animosity between the two. Maybe there's something to be said for "forgive and forget"? I'm inclined to think that Blaine's warming up to his father has to do with Angus feeding Blaine's nanny to his cult followers as an "I love you" gift to his son: apparently she was a bit abusive in how she cared for young Blaine. Side note: is anyone else creeped out by Angus constantly preaching with a hammer in his hand?
The episode wraps with Major (Robert Buckley) confronting Liv for putting a tracking device on him, because supposedly it could've gotten him killed. Blah, blah, blah, such whiner. I'm starting to dislike his character a smidge – I mean, how else was she supposed to find Curtis? After a moment, Major realizes that he's got an even bigger problem to deal with: Liv is Renegade! (cue: dramatic music) Aaaaand…scene!
Some additional episode highlights:
• Ravi acting like an over protective parent when Isobel goes on a date – funny scene when he stands in the doorway hyperventilating as spies on her kissing her date.
• Dale (Jessica Harmon) investigating the murder of the Mayor – with Blaine as her #1 suspect.
• Clive (Malcolm Goodwin) continues to cozy up to Michelle (Christie Laing) the new recruit at the precinct.
• Ravi is unsuccessful thus far in finding a zombie cure using Isobel, bummer.
Once again, it's that time when I pay homage to Liv's episodic personality inducing brain feasts! On this week's menu, "Die Hard Liv," by way of bare brains.
https://youtu.be/zHA3XUrCOV8
iZombie s04e11 'Insane in the Germ Brain': Liv (Rose McIver) does Clive (Malcolm Goodwin) a solid and agrees to consume germaphobe brain during flu season. Ravi (Rahul Kohli) continues his role as surrogate father to Isobel (guest star Izabela Vidovic). Major (Robert Buckley) finally gets to the bottom of things, and Chase (guest star Jason Dohring "Veronica Mars") continues to spiral out of control. Lastly, Peyton (Aly Michalka) struggles with a very important decision.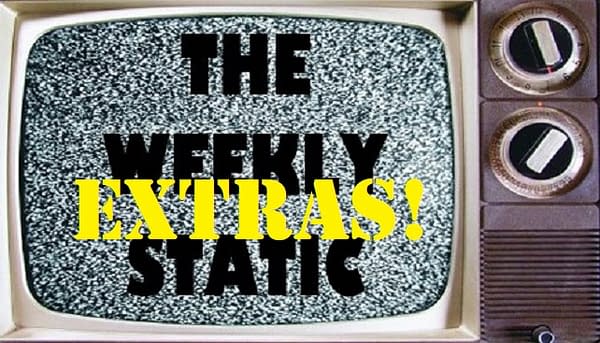 Margo Staten is a Ukrainian born, raised in Brooklyn organically driven, coffee loving, twice divorced mother of one baby Einstein. Has a passion for books, yoga in the park and all things 80's and New Orleans.