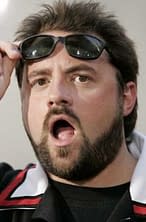 Kevin Smith has provided a voiceover for the last-minute Free Comic Book Day ad above. Do feel free to retweet, facebook, blog, report or simply spam the video in question around to everyone you know. Go on, annoy them just one more time…
Free Comic Book Day is running across the world tomorrow, with all sorts of comics being provided free in all sorts of comic stores. Go here for more.
Spread the word. Don't be a Silent Bob.
The ad was directed, filmed, edited and produced by Brendon Connelly for Bleeding Cool. And written by me.
We'll have a full audio Kevin Smith extra titbit later…
P.S. If this is your first visit to Bleeding Cool, as well as making sure you pick up some free comic books from your local comic shop tomorrow, feel free to have a wander round the site. All sorts of fun comic-based things.
Enjoyed this article? Share it!