Posted in: Comics, Recent Updates | Tagged: comic con, Comics, liam sharp, madefire, san diego
---
Liam Sharp Launches Madefire Publisher At San Diego Comics writer/artist Liam Sharp and Ben Wolstenholme of Moving Brands, are debuting their new company Madefire at San Diego Comic Con next week. Sharp had previously founded a print publisher Mam Tor, which originally published my own Chase Variant comic originally.
Liam tells Bleeding Cool;
What I found with Mam Tor was that the costs were prohibitive when it came to small runs printed traditionally. Unfortunately for small companies there are no concessions and you don't get the same benefits. Print runs, advertising, distribution, etc. cost the full amount. Bigger companies with huge runs get all the discounts as incentives. It's the way of the world that wealth and success is rewarded with gifts, discounts and free promotion – you can see and clearly understand the economical model and thinking behind that but it makes it extremely hard for start-ups. So Mam Tor lost a lot of money, but I still felt it mattered and remained an important platform.

When Ben and I reconnected we talked a lot about this kind of thing. Ben went to the same school as me but was about six years my junior. He lived a few doors down from where I lived and his parents were friends of my godfather – whom I lodged with at the time. Ben was a terrifically talented young artist – he and I were both Art Scholars at St. Andrews prep school and Eastbourne College – and he used to come around and see what I was working on back when I was Don Lawrence's apprentice. I used to give him bits of art and a few tips, and for a while we stayed in touch.

Ben came to see me in Teddington when I was later working on Frazetta's Death Dealer for Verotik – he was at St. Martin's College in London then, (and was now taller and better looking than me.) Again I gave him some art and a few tips, and off he went.

The next time I saw him was by pure chance on Tomorrow's World – a famous old British TV series about future innovation that ran for decades. Ben was in the middle of the Gobi Desert broadcasting via a satellite hook-up and a live streaming feed from a device built by his brother Guy, who was also there. It could broadcast live from anywhere in the world and was way ahead of it's time.

After that it was some years before I caught him on another TV show about branding a progressive new high-end tailors in London. At the same time Ben was looking me up too, and had ordered all the Mam Tor publications. When I looked into this bulk order from Moving Brands I found that their CEO was none other than Ben.

Before long we were sitting in a pub together putting the world to rights.

Ben was desperate to exercise his creative side again and showed me some brilliant developmental work he had been doing on various characters – for films, books and comics. I told him our experience with Mam Tor, he told me his at Moving Brands, and we started throwing ideas around for projects we could jointly be involved with. At that time I was starting to get some advertising work and we thrashed around an idea for a collective hub – a base that could showcase the best of the UK's comic talent to a more above the line marketplace. It seemed to both of us that comic artists had a hell of a lot to offer the advertising industry. Ben set up the deals on the Rubberduckzilla advertising campaign for the Oasis drink – which was a TV ad, a free comic in various magazines and a huge poster campaign with art done by myself. But ultimately there's not really enough work out there to make this concept work either, and advertising in general is going through a transitional period.

Ultimately what we both knew we wanted out of a collaboration between us was simple – the chance to publish our own work under our own terms. So then it became a question about how do we do that?

The answer was – create a digital comic. Create an app.

The great thing about the current situation of digital publishing is that it's wide open. There are no rules yet, and nothing is truly dominating in the same way the big companies dominate printed matter. We can get our work out to anybody. And it can also be collated and printed to order for anybody who loves printed matter. For me the internet is the new corner shop – the more comics are seen in digital format the more people will get interested in them and find their way back to the stores. At the moment kids no longer see comics in the shops. In day to day life you barely see them at all! When I was young you saw them in every newsagent and street corner store. On holiday they were bagged in multiple copies and sold cheep. That was the thing – it was cheep, accessible entertainment. I didn't even know there were specialist outlets until I was about 19! So for me it was the wider visibility of the material that hooked me in, and later took me to the stores where you could really indulge your interest. One led to the other. So after that it was about building a fantastic platform and getting some great talent on board – and that's where we're at now.

The stories should be emerging towards the end of 2011 and will be 'Captain Stone is Missing…' by myself and my wife Christina. Dave Gibbons is writing and drawing a story featuring his creator-owned characters called 'Treatment'. Ben is debuting in comics and showcasing his character 'Mono'. We have other stories in development too from Mike Carey and Dave Kendall, called 'Houses of the Holy', and Edmund Bagwell, called 'Ricky the Boy Machine'. And there will be opportunities for established talent and new creators to get involved as we progress.

Ben and I have been working on this for a couple of years now, and San Diego Comic Con just seemed the perfect place to raise our heads above the parapets and announce our arrival – which we're celebrating with my books 'Dead Apes in the Snow' and 'The Shed', as well as Ben's 'Mono' sketchbook, all published traditionally by Madefire.

Dave Gibbons, Ben and myself will be signing and answering questions on the Madefire stand (4902 in SDCC) on the Saturday afternoon at 4.00pm, and we'll have other bits and bobs to give away also.
---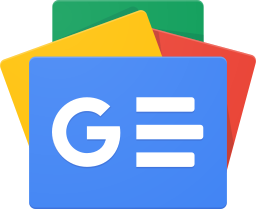 Stay up-to-date and support the site by following Bleeding Cool on Google News today!