 Guy Ritchie/Lobo! Guy Ritchie/Lobo! Guy Ritchie/Lobo! Guy Ritchie/Lobo! That's all I've been hearing.
But I'm much more intrigued by some other British movie director/comic book project news.
That Stephen Frears, who made one of my favourite movies Dirty Pretty Things (as well as The Queen, The Deal and Mr Jolly Lives Next Door)is to direct Tamara Drewe, based on the Posy Simmonds serialised graphic novel (itself based on Thomas Hardy's Far From The Madding Crowd).
The movie will star Gemma Arterton (Lost In Austen, Quantum Of Solace) in the lead, alongside Dominic Cooper (Mamma Mia, History Boys) and Tamsin Grieg (Black Books, Love Soup, Green Wing, Neverwhere) as a teenager tries to reinvent herself. physically and culturally, to join a society she yearns for, amidst the influence of a literary countryside retreat.)

Gemma Bovary was serialised daily in The Guardian newspaper, a meld of comics and prose, by Posy Simmonds, a cartoonist who has been working for the Guardian on and off for thirty years. She also created the well received Gemma Bovery the year before (based on Madame Bovary), though for me, Tamara Drewe was streets ahead, in terms of storytelling, character and grasp of the medium.

There may well be a slightly lower body count than Lobo. But I think I'll be slightly more inclined to go and see it. Here, have a little look at the original work in question. It can be bought here.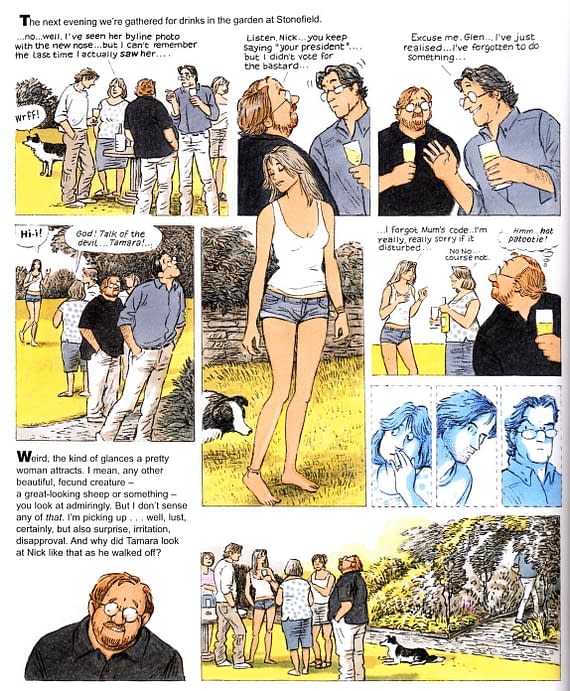 Enjoyed this article? Share it!