Kim Newman is an English journalist, film critic, and fiction writer. I usually see him at press screenings and events. Indeed I once even found him in a selfie I took of myself in a cinema seat. He gets everywhere.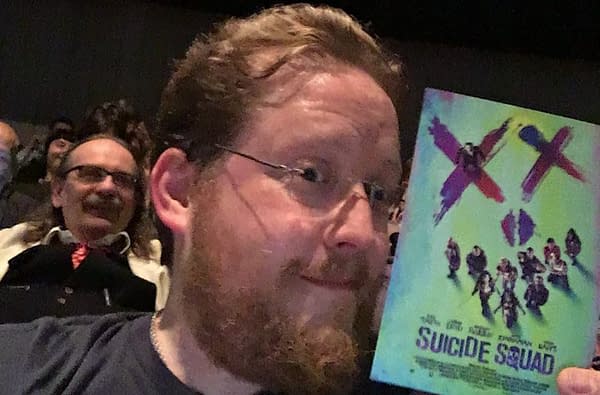 Look, he's even taken his hat off.
Well, on the evening of March 23rd, he will be at London's suitably theatric Phoenix Artist's Club to sign his very first comic book, Anno Dracula, drawn by Paul McCaffrey, published by Titan Comics, which he had adapted himself from his own novels.
Guests will receive an exclusive signed variant of Anno Dracula #1, created just for the event by Ben Oliver. For more information on how to attend, click here.
But first, we have lettered pages from the first issue below.
The Anno Dracula series depict an alternate 19th-century history where the characters of Bram Stoker's Dracula fail to prevent Count Dracula's subjugation of Great Britain, creating a world where vampires are living amongst humans and a central part of society.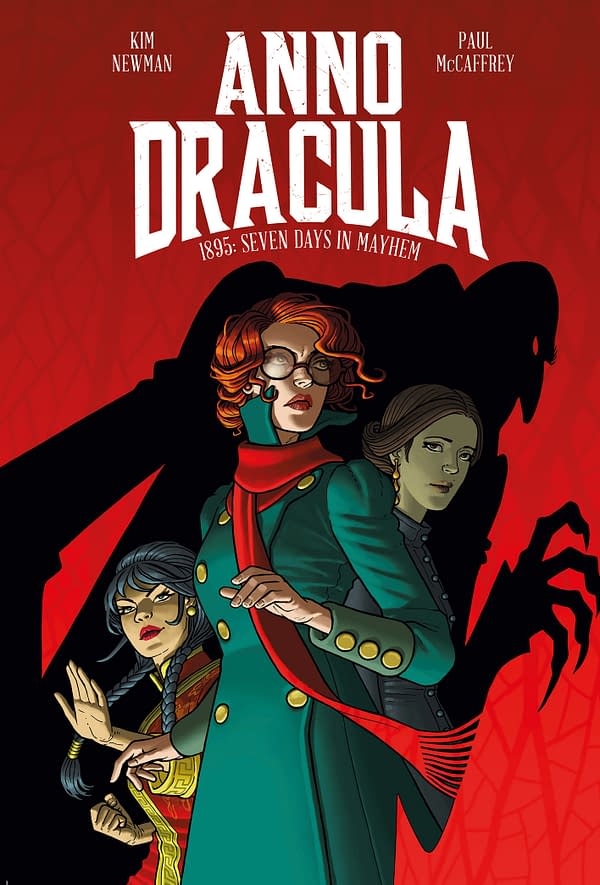 COVER A: PAUL MCCAFFREY (Order code: JAN171977)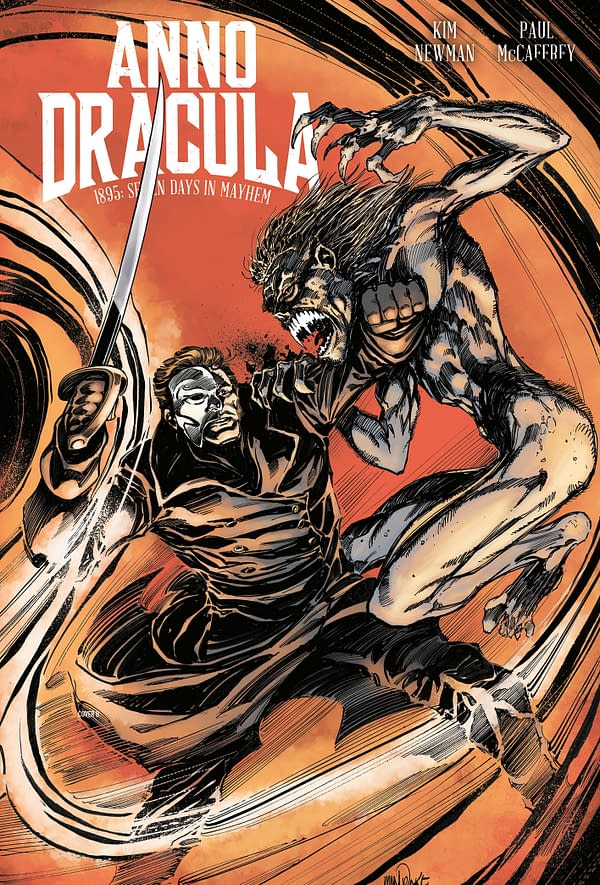 COVER B: TOM MANDRAKE (Order code: JAN171978)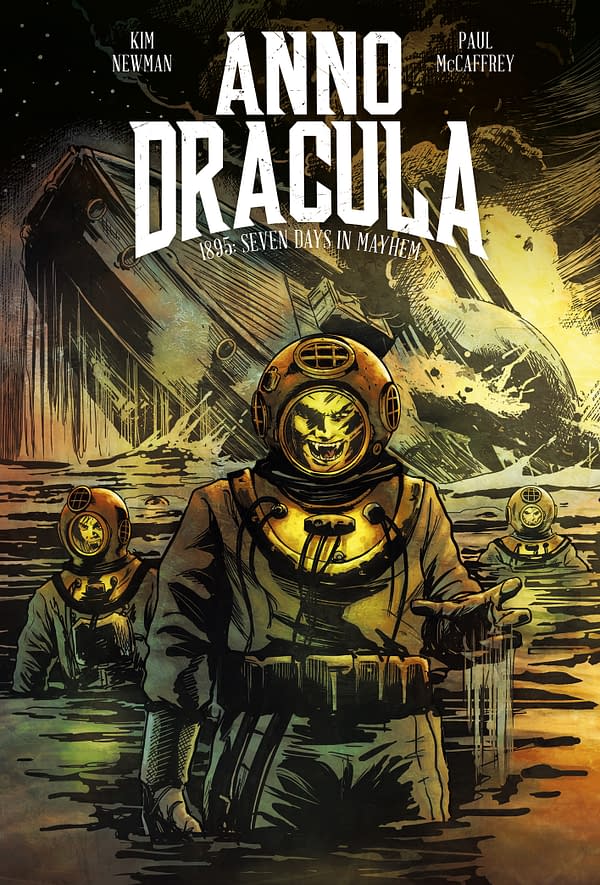 COVER C: BRIAN WILLIAMSON (Order code: JAN171979)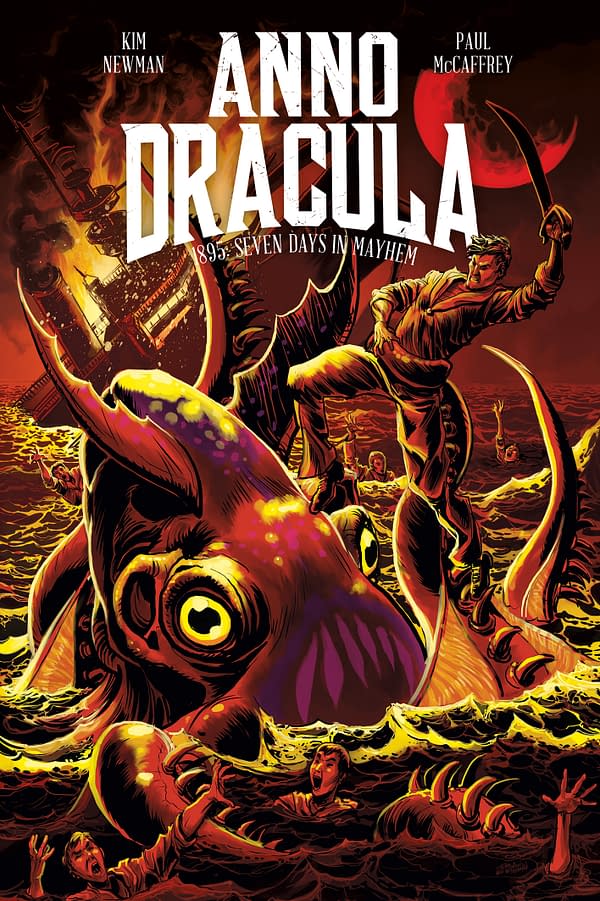 COVER D: JEFF ZORNOW (Order code: JAN171980) COVER E: MIKE COLLINS (Order code: JAN171981)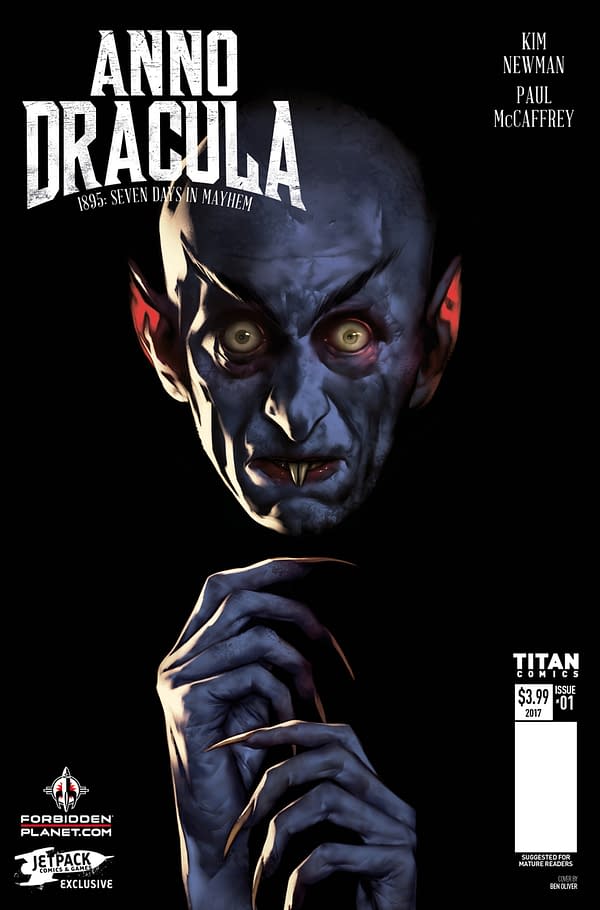 COVER: BEN OLIVER (FORBIDDEN PLANET / JETPACK COMICS VARIANT) COVER: BEN OLIVER ("PHOENIX EVENT EXCLUSIVE" VARIANT)
Enjoyed this article? Share it!