Marc Silvestri's Batman/The Joker: Deadly Duo Finally Announced at San Diego Comic-Con
We've been waiting a while. But today we got the first inkling…
Find out at 11:30 what @Marc_Silvestri has been working on for the past few years at DC's Meet The Publisher panel in room 6DE. Both Marc and I will be on that panel then at Top Cow Booth #2629 at 1.#comicon #imagecomics #dccomics #topcow

— Matt Hawkins (@topcowmatt) July 19, 2018
We first reported that Marc Silvestri was working on a Batman comic back in 2014. But we understand it had already been a while in the telling.
Then it was to be part of DC Rebirth.
Last year we learnt it was a Batman/Joker Team-Up six-issue mini-series. Written and drawn by Marc Silvestri and edited by Matt Hawkins. But then nothing again…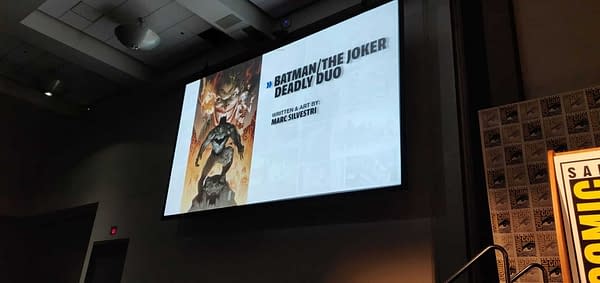 And then today at the DC Publishers panel (thanks to Bleeding Cool reporter Marcos Salinas) it all went official.
Batman/The Joker: Deadly Duo from Marc Silvestri. And DC Comics. Honest to goodness this time. Seven… and a half issues long apparently. Because Silvestri couldn't help himself.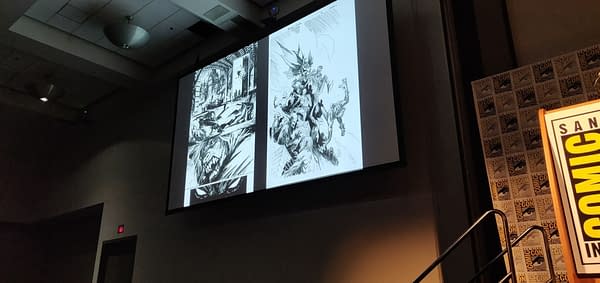 Here's a look from long ago…