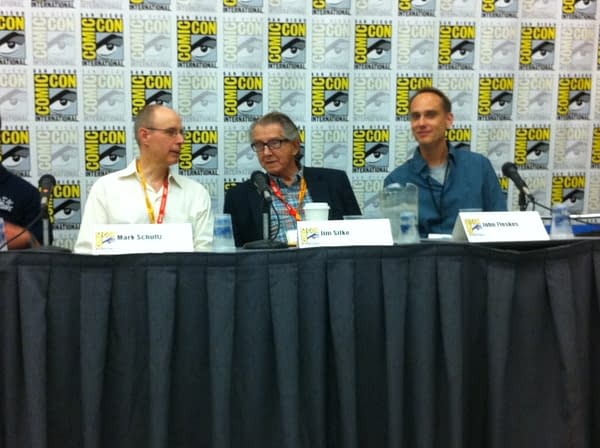 Good news for Xenozoic fans, it seems… Joshua Stone reports from the Flesk Publications panel:
Mark Schultz talked about his next project, which he has been working on for over 5 years, Storm of Seas. It is based on a novella he wrote, and he is using carbon pencil to create the book, and is alternating pages between text and art to tell the story. Mark said when he finishes this book he will next work on a new Xenozoic Tales story that should pick up where the last issues' cliffhanger ended almost 16 years ago.
Enjoyed this article? Share it!