Marvel Announce All Sorts Of Cool Things
The Mondo Marvel panel at C2E2 has just announced a bunch of cool stuff. Only a few of which were previously announced by Bleeding Cool today or yesterday. We're slacking. I'll indicate the Bleeding Cool catches in red…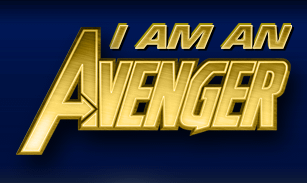 Ultimate Mystery from Brian Bendis and Rafa Sandoval.
Avengers And The Infinity Gauntlet by Brian Clevinger (Atomic Robo)
My favourite, Thor: The Mighty Avenger by Roger Langridge & Chris Samnee.
Avengers Academy by Christos Gage and Mike McKone. And that Hank Pym, Tigra, Quicksilver, Speedball & Justice are the teachers
Captain America: Patriot by Karl Kesel and Micth Breitweiser, a 4 issue limited series about Jeff Mace.
Shadowland, the new 5 issue miniseries by Andy Diggle and Billy Tan, with Moon Knight, Daredevil, Luke Cage, Thunderbolts, Spider-Man and more. "The battle for New York".
The Marvel Universe Vs The Punisher (okay we got it the wrong way round)
The Fantastic Three, Steve Rogers: Super Soldier
Ph and the IAMANAVENGER.COM website…