Marvel Liquidates Miracleman #1-10 In All Its Variants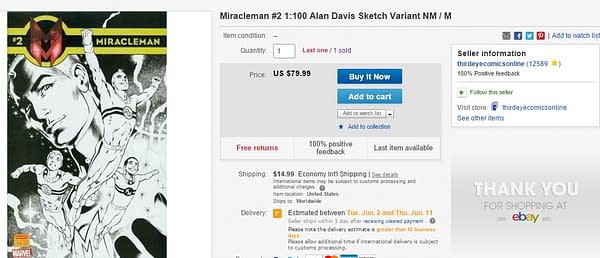 Right now, on eBay, you can find a number of Miracleman variant covers from the Marvel run going from $8 to $80.
That won't be the case for much longer.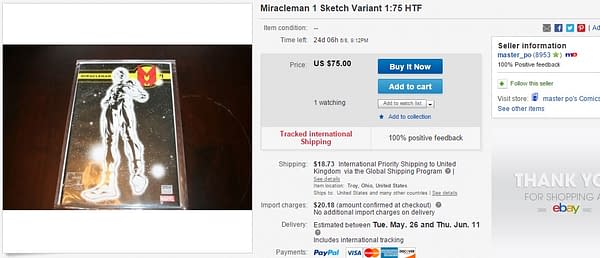 Because Marvel are liquidating a bunch of Miracleman stock to retailers, with issues to 10, in all variant cover varieties, whether 1:10, 1:25 or 1:50 covers, going for pennies. Not too much more than the cost of comics that retailers gave away on Free Comic Book Day.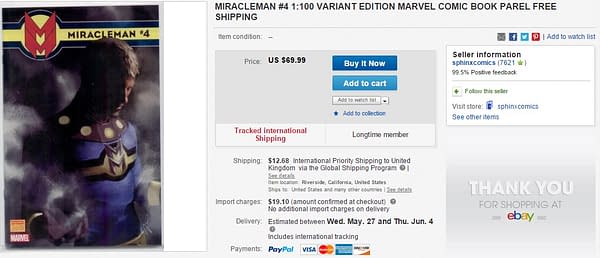 Many thought the $5.99 cover price for the series was too high. And they were right. But the liquidated price, even with a reasonable retailer mark-up will be an absolute bargain for a remastered version of one of the best superhero comic books of al time, by masters of the form in Alan Moore, Garry Leach, Alan Davis and Rick Veitch.
And once Marvel have emptied their warehouses, that will be it. Miracleman wil re relaunching later this year, as Neil Gaiman And Mark Buckingham's Miracleman, reprinting and remastering their run on the series, before finishing the series as they originally intended. At which point some folk may be interested up in picking up what went before…
Maybe it could make for good promotion fro canny retailers ahead of the Gaiman/Buckingham relaunch?