Nickelodeon Renews 'Rise of the Teenage Mutant Ninja Turtles' Before Premiere, 4 More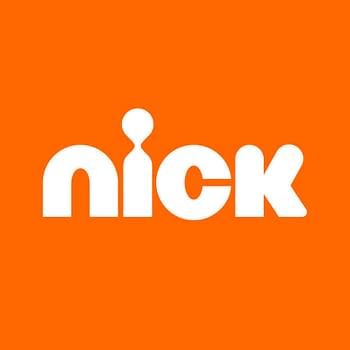 Looks like our Heroes in a Half-Shell have another excuse to shovel down some slices, as Nickelodeon has ordered a 26-episode second season of Rise of the Teenage Mutant Ninja Turtles ahead of its debut on Monday, September 17th. But the good news didn't end there: during Viacom's presentation at today's Television Critics Association (TCA), the network also announced that it was picking up Henry Danger for a fifth season; a second season of Knight Squad; and third season renewals for Hunter Street and The Dude Perfect Show.
Here's a closer look at the five Nickelodeon series:
Rise of the Teenage Mutant Ninja Turtles follows the band of brothers, Raph, Leo, Donnie and Mikey, as they discover new powers and encounter a mystical world they never knew existed beneath the streets of New York City. The series stars Omar Miller as Raph, a jagged-shelled snapping turtle; Ben Schwartz as Leo, a red-eared slider turtle; Josh Brener as Donnie, a soft-shell turtle; Brandon Mychal Smith as Mikey, a box turtle; Kat Graham as April O'Neil, a street savvy native New Yorker; Eric Bauza as Splinter, father figure and sensei to the Turtles; and WWE Superstar John Cena as the villainous, Baron Draxum.
Henry Danger season five continues to follow Henry Hart (Jace Norman) as he navigates a double life as Kid Danger, the superhero sidekick to Captain Man (Cooper Barnes). The new season will introduce brand-new villains and offer surprises that will expand the mythology of the show. Christopher J. Nowak will serve as showrunner and executive producer. Jake Farrow is executive producer. Henry Danger is created by Dan Schneider.
Knight Squad season two follows fearless teens Arc (Owen Joyner), Ciara (Daniella Perkins), Warwick (Amarr M. Wooten), Prudence (Lexi DiBenedetto), Sage (Lilimar), Buttercup (Savannah May) and Sir Gareth (Kelly Perine) in the kingdom of Astoria, as they train to become elite knights. Knight Squad is created and executive produced by Sean Cunningham and Marc Dworkin.
The Dude Perfect Show returns to Nickelodeon as best friends Tyler Toney, Cody Jones, Garrett Hilbert, twins Coby and Cory Cotton and their beloved panda mascot take fans inside their 25,000 square-foot paradise, as they continue to conquer the craziest games, shots and challenges they can devise. The Dude Perfect Show is produced by Superjacket Productions, Inc.
Hunter Street season three follows the Hunter family on mysterious journeys around Amsterdam, leading them on epic and suspenseful adventures, as they come across puzzling clues, secret rooms and unexpected revelations. Hunter Street is produced by Blooming Media.