Whether you wanted to attend a lecture on why Jean-Luc Picard is a "bad person" in favour of eugenics, detailed descriptions of the toxicity in fandoms in areas you didn't even know that fandoms existed, exploring why The Last Jedi is about failure whatever side of the line you stand on, or watching a childhood favourite TV show brought to life on stage in vivid detail, Nine Worlds Geekfest 2018 in Hammersmith London this weekend has continued to delight and expand.
It is the geekiest of geekiest worlds, finding the tiniest details to obsess over for an hour at a time but simultaneously expanding the appeal to as many people as possible, including those who could normally never countenance the energy attending such a show would expend.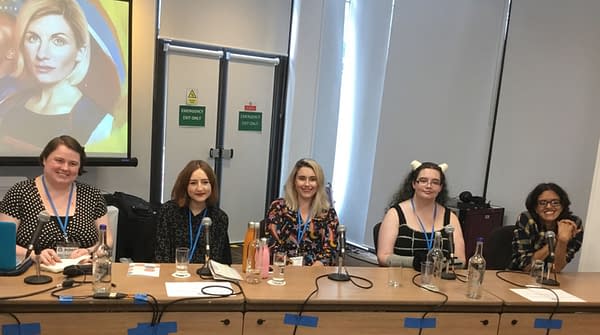 This year I managed to be taken on a backstage tour of how a hotel becomes a convention space, including putting on a successfully fully lit multimedia up West End stage show in a hotel room.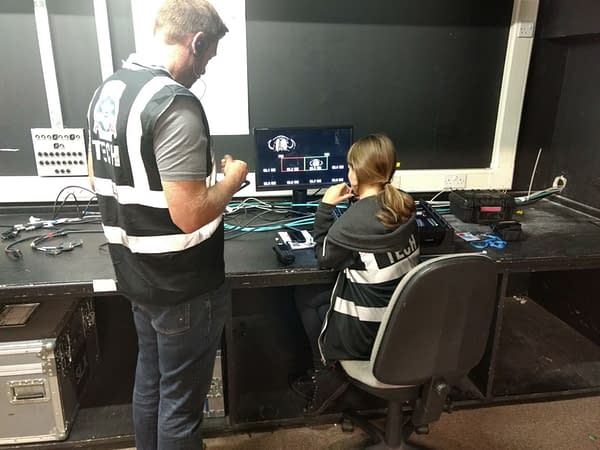 The timeshifted post of that stage creation ran on Bleeding Cool yesterday, but it was the tip of the iceberg when you get to see the mixing desks, the miles of cables, the massive pieces of technology on which the show is based, running a dozen panel rooms simultaneously through the weekend and into the night. How many people work behind the sealed doors, managing technology, people and the inevitable issues that arise. And the sheer… competence involved of people many of whom do not do this for a living. But, damn, they probably could.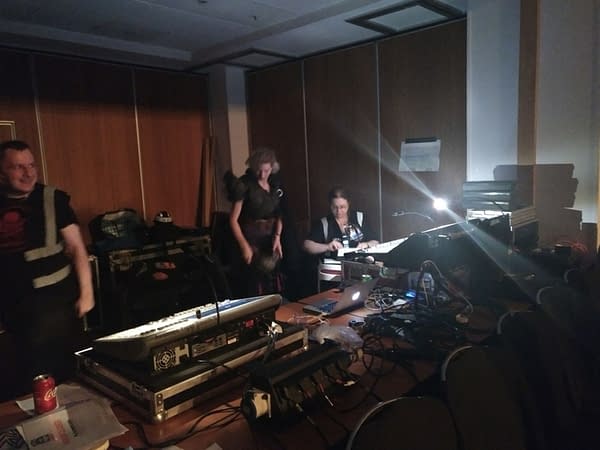 While also being hyper-aware of an audience that may have more access needs that your average convention, as a result of being the kind of show that seeks out providing that very access.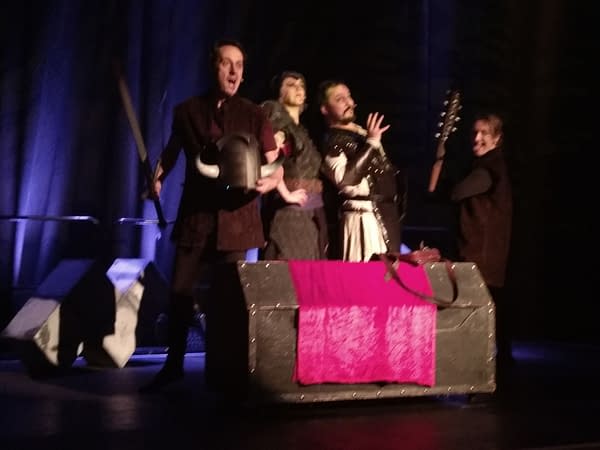 I took a few notes from the panels mentioned above which will burgeon into fully formed articles later in the week I am sure. I cannot tell you the number of panels I have been to at other shows where I have learned nothing new. At Nine Worlds, every panel finds a way to challenge, provoke, or inspire me to different ideas, different perspectives, different directions. It's neurodiverse in many more ways than the access guidelines reflect, and that remains to the show's credit.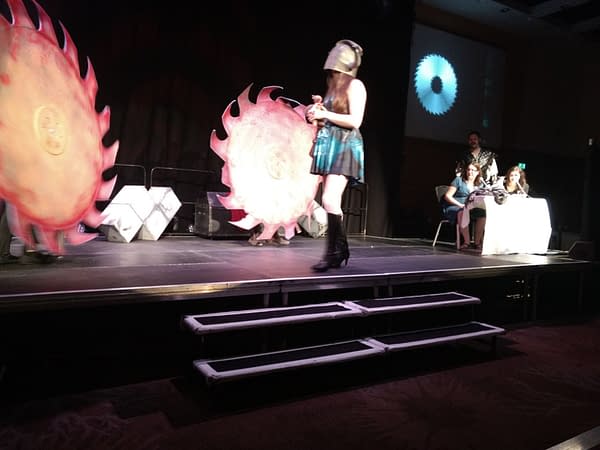 And yes, the Knightmare live stage show has to have been a highlight. But then, so was Kieron Gillen hitting the decks again and playing trashy pop music into the earlier hours. The show just keeps on going and going.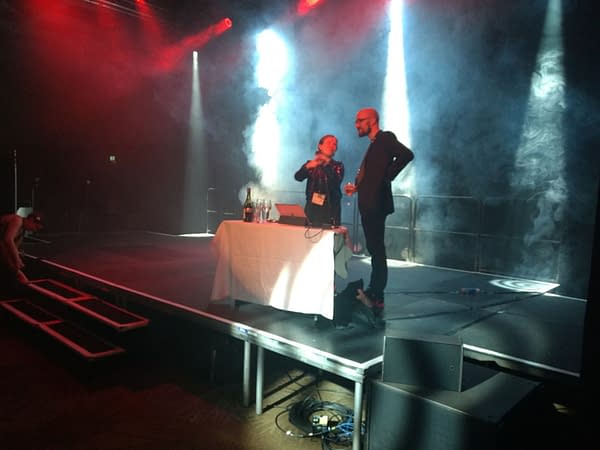 Oh, and I've just spent an hour in the bar duelling over dualism (and Watchmen) with Rian Hughes. And it's still daytime… still a day and a half to go. And panels I didn't get to, nevertheless get reflected in the bar by those who did, eager to share their own new directions. And you end up with a hubbub of informed discussion about the geekiest of things with a couple of drinks to lubricate them all into one melting plot. No, not a typo.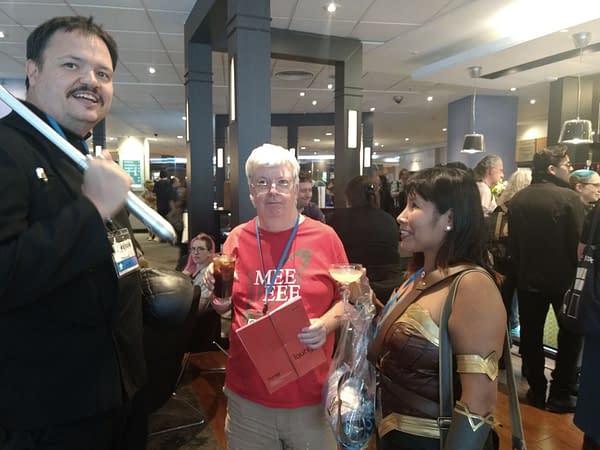 The world is not enough… but Nine Worlds might suffice. And I hear there is big news for the show coming tomorrow.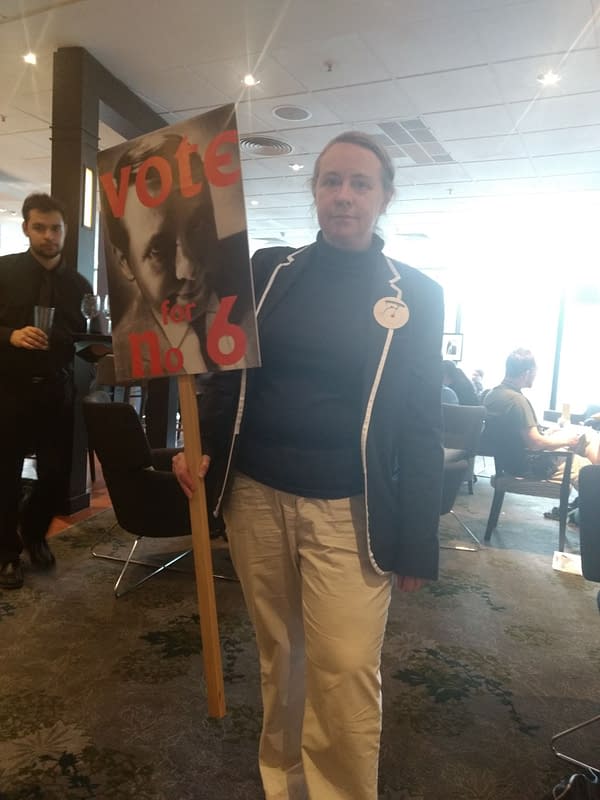 Enjoyed this article? Share it!