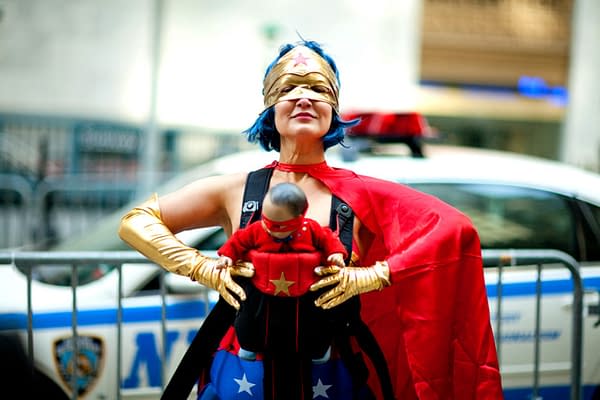 Gothamist, Katie Sokoler and Occupy Hallowe'en give us a parade of Occupy Wall Street protestors dressing as their own Working Class Superheroes and Supervillains…
Looks like the New York Comic Con costume clash the other week may have inspired them. But could it go both ways? One Little Bleeder in Manhattan tells me "The lightning bolts are really cool. I'm betting it's going to be the next big thing in cosplay…." He may have a point.
Enjoyed this article? Share it!