Plain White T's Song 'Hey There Delilah' Gets TV Series Adaptation, Because Psy's 'Gangnam Style' Too Complex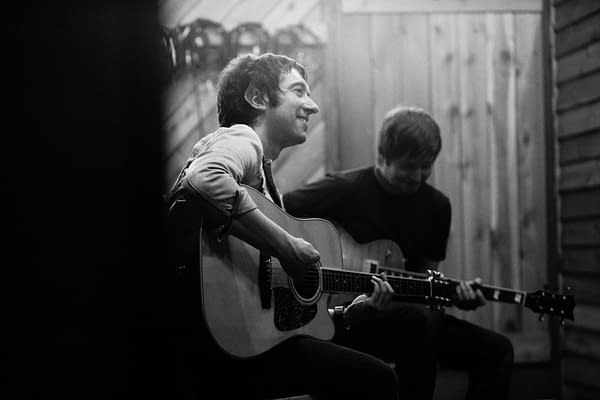 In what can be viewed as either great news or an ominous warning — depending on how badly the earworm has set up shop in your brain since its release in 2006 — the Plain White T's hit song 'Hey There Delilah' is being adapted for the small screen as a scripted series.
Lively McCabe Entertainment and Primary Wave are teaming with the Grammy- and Tony-nominated band to develop a scripted, long-distance relationship-themed romantic dramedy series — described as a contemporary fairy tale that expands the story within the song. Band frontman and songwriter Tom Higgenson and writer Jeremy Desmon serve as executive producers.
"It's been more than a decade since 'Hey There Delila' was released, and people always ask me about it. A whole lot of people really connected with that song, and I'm very proud of that. I'm so excited to have an opportunity to give a new generation the chance to form their own connection with the song, and fall in love with its story through this new project." – Higgenson
Telling the story of a long-distance flirtation between a struggling singer-songwriter and a New York City university student, the song was published by Warner/Chappell Music and spent 35 weeks on the Billboard Hot 100 chart (including several weeks at the top spot). Higgenson, Desmon (Pump Up the Volume), and Lively McCabe's Michael Barra developed the project, with Desmon penning the script and Primary Wave's Deb Klein producing.

Reporter's Note: Since the flood gates have clearly been blown wide open when it comes to a song being good enough to be made into a series, I submit for your approval:
T.E.A.P.O.T.: Short & Stout – When terrorists storm Buckingham Palace and take the leaders of the free world hostage, Jimmy "Short" Shortini and Allison 'Stout" Stoutiwicz – agents of anti-terrorist organization T.E.A.P.O.T. (Tactical Extractions and Proactive Offenseive Trainers) – have less than 48-hours before the world ignites in chaos. But "Short" and "Stout" are about to introduce those terrorists to their handle…their spout…and every last damn bullet in the chamber.
Now this? Make this version and your streaming service gets my money, Disney!