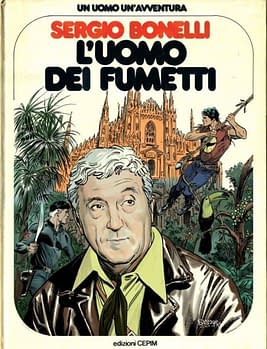 This year, Sergio Bonelli, one of the most influential people in the comics industry, passed away.
But his studio has kept going.
In 2011, Sergio Bonelli Editore saw published 17,789 pages of comics created by his studio.
Their most prolific artist, Carrado Roi drew 724 of those pages on his own.
Combined, that's enough to fill 74 American comic books every month.
That's right, folks. One Italian studio is creating more comics than all that DC Comics publish for comic shops.
And it's still 1,090 pages less than in 2010.
Enjoyed this article? Share it!