Raising Money For Japan Through Art This is a James Jean silk scarf being sold to benefit Red Cross efforts in Japan. There's a lot of it about. Meg Hunt writes;
Japan has given those of us of a nerdly sort a lot over the years: sushi, angry dogs with curly tails, unsettling pornography, feminine dudes with huge swords, painstakingly thorough RPGs, and SO MUCH MORE. It's only right and fitting that we repay them, so we've decided to put together Art for Japan. Basically, we will be holding an auction of cool goodies in the upcoming weeks and donating the proceeds to Japanese earthquake relief; it's not rocket science, but like NASA, it DOES depend on you. Contact artforjapan2011@gmail.com for more details. As Meg says, fan art is fine, but possibly not Godzilla right now.
JapanLA is holding an art fundraising exhibition running from the 19th,with donated art from Eimi, Eric C. Lu, Dave Stolte, Hiroshi Mori, JennyRae (Lil Rae Cakes), Kayo Tamaishi, Marrontic, Messy Pink, Nana Aoyama, NICO, Onch Movement, Ogawa Keiko, Ra'yka, Sayaka Iwashimizu, Shinjuko, TAMMY, Thomas Han, Yuki Takahashi and *Bows by Stephanie Shaw
Meltdown Comics, Qpopshop and Giant Robot will be holding similar exhibitions.
Scott Morse is selling prints of this Toturo/Samurai piece to benefit the Red Cross. Martin Hsu is donating all proceeds from sales of his work to the effort. Nina Mutsumoto of Space Coyote, inspired by the Smile images of Takehiko Inoue, is selling $5 headshots of characters, smiling, to benefit Japan Society's Earthquake Relief Fund.
Bleeding Cool reader Gary Wintle from Canada, living and working in Japan as a freelance artist, is also sketching for $10 a piece.
And Yaoi-Con is jumping on, auction off Yaoi pieces, including this banner; ---
---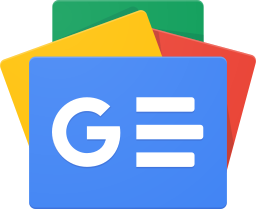 Stay up-to-date and support the site by following Bleeding Cool on Google News today!