Posted in: Comics, Recent Updates, Review | Tagged: Comics
---
Review: Moving Pictures by Kathryn and Stuart Immonen

Greg Baldino writes for Bleeding Cool.
"if the world can turn into this, if we can turn around and find entire schools full of children gone, towns emptied overnight and no one saw a thing…


Then Tomorrow we may also wake up and find the rain has ceased to fall and the wine has all gone sour and we do not recognize our own faces.


If today is possible, then anything is possible and nothing matters."

-MOVING PICTURES
War has been described as one of the absolute extremities of the human condition, and in fiction no war has been more thoroughly explored as the Second World War. But beyond the infantry frontlines, the fiery skies, and the churning seas, were the subtler terrors and atrocities committed in the names of nations. Sometimes the most intense conflict can be found in two people in a room, talking. One such room is explored in Moving Pictures, the graphic novel by the husband and wife team of Kathryn and Stuart Immonen. The backdrop is Paris, after the occupation, and revolves around Rolf Hauptmann, an officer of the German Military Art Commission, interrogating one Ila Gardner, a museum curator. In a dark and sweltering cell, Hauptmann questions Ila about certain missing artworks, but as the questions persist, Ila's memories reveal the complexity of their relationship beyond interrogator and suspect, and that more is at stake than just the fate of great art.
A Canadian ex-pat, Ila traveled to France before the war, following her love of art. Now she finds herself working with and against the German occupation forces, trying to save what she can from the grasp of the Nazi empire. Assigned to oversee the relocation of the museum's collection, Rolf becomes an inescapable fixture in her life. She hates him, or at least thinks she does, yet is drawn to him. Its an affair fueled by passions and paradoxes, something neither of them can leave behind but that can't possibly leave them unchanged or unscarred. Rendered in a delicate black-and-white, it may come across to fans of Stuart's work on titles such as Nextwave, Agents of H.A.T.E. as a major departure. The simplicity of lines and shapes recalls the work of artists such as Ivan Brunetti and Andi Watson, but all of his strengths come across on the page: the specific nuances of gestures and expression, the interplay of body language and spatial relationships. No one gets kicked and nothing explodes, but there's still an energy on the page making the pictures work just as hard as the words.
And not just the words on the page either. Kathryn's storytelling skills are in full flush, from the delicate dialogue than reveals by what it conceals, to the pacing and setting. Lined up besides Sgt. Rock and Two-Fisted Tales, Moving Pictures could seem dull compared to splash pages of unshaven G.I.'s crashing through the wall of Hitler's Office, but the Immonen's story brings the hell of war from the western front to the downstairs parlor and shows us a portrait of the hard compromises and choices of life during war.
As war spread out like a rash across the European continent, Art became one of the most hotly pursued spoils of war. Stuart's simple cartoonist-style for the book switches out to a more detailed pen-and-ink approach for the representations of artworks, drawing them out and lending them majesty in contrast with the human drama unfolding around them. But this is war, that act where hell is brought to Earth, and Moving Pictures reminds us that there's far more at stake in war and life than just pretty pictures.
Moving Pictures, is published by Top Shelf Productions, $14.95
Greg Baldino lives and writes in Chicago. His fiction and journalism has appeared in many publications internationally. He can be contacted at greg.baldino@gmail.com
---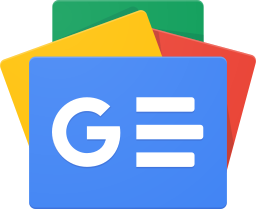 Stay up-to-date and support the site by following Bleeding Cool on Google News today!