Posted in: Comics, Recent Updates | Tagged: adventure time, bongo, Comics, simpsons
---
Scott Shaw! And The Hundred Dollar Page Rate
Last week, Scott Shaw! posted quite the diatribe on Facebook.
If you think that comic book creators are enjoying a new Golden Age of fair treatment, guess again. Here's an example of the scumbaggery that's passing for industry standards these days. KaBoom!'s line of licensed kids' comics is not only work-for-hire, creators are given a work-for-hire agreement to sign AFTER they've created the work. And the page rates? A whopping $100 a page for finished artwork and $200 for covers. But that's not enough for KaBoom!'s owners. After only about a year of publication, their ADVENTURE TIME funnybook has spawned ADVENTURE TIME: COVER SHOWCASE 1, a $3.99 "comic" that reprints all of AT's cover variations, a publication that cost KaBoom! almost nothing to produce, since all of the covers had already been paid for at an insanely low rate. And these rock-bottom rates and terms aren't specific to Boom!/KaBoom! A LOT of these little companies are paying the same shitty prices for work that can be, arguably, some of the most difficult work in comics (in terms of getting the approval of the well-paid license holders!) I hope that none of the cover artists are holding their breath waiting for royalty checks.
Scott Shaw! has drawn a cover for Garfield for Boom! but not for Adventure Time. He was lined up to draw an entire issue of Garfield at one point, but that clearly didn't happen – the above may indicate why. Certainly talking with creators working on such books, they all seem aware that the comics are work-for-hire, and the page rates he quotes are definitely not out-of-the-ordinary for the smaller publishers in the comics industry, who have to deal with smaller sales than the big guys, and for the more successful books such as Adventure Time, larger licensing deals on top.
And while signing a work for hire contract after the work has been completed may be legally dubious, this has not been common with people I've spoken to (for that exact reasons) and certainly creators seem to be aware of the deals they are entering.
This website seems to become a magnet for people who have problems with their piublishers. Often you don't see the evidence of that because I often work behind the scenes to get the creators paid or the shitty contract renegotiated, with Bleeding Cool publication as a sword of Damocles that can help resolve the situation. This has not been the case with Boom, Dynamite, IDW, Action Lab or other similarly licensed title publishers of late.
Scott cites that Bongo Comics pay much better rates for his Simpsons work. Simpsons is a worldwide comics success however, selling hundred of thousands of copies in France alone. Maybe, if sales of these other licensed titles pick up worldwide as well, that the creators will equally benefit.
And if they don't, then yes, this may be worth revisiting. But right now, I don't think anyone is getting that rich from these comics.
But if I'm wrong, and you feel you are being ripped off, get in touch. If there's a moral to this story… go work for Bongo.
---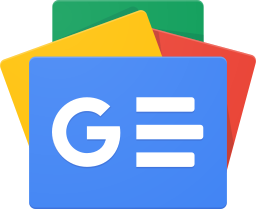 Stay up-to-date and support the site by following Bleeding Cool on Google News today!