Sunday Runaround – It's A Mad World World World World GainesWatch: John Landis is setting up a biopic based on EC Comics and Mad Magazine founder and comics legend William Gaines. And that Joel Eisenberg has written the screenplay entitled Ghoulishly Yours, William M Gaines. Casting suggestions anyone?
FinanceWatch: Founded by William Brooks Close in 1878, providing farm mortgages in Iowa then financing Alaska's first railway, this long standing British group of corporate financers recently changed its name after a Japanese buyout by Daiwa Capital Markets from Close Brothers to DC Advisory Partners. Nothing wrong with that, people do it all the time.
In this case however, rivals of the company have been spending hour clogging the company's switchboard asking for financial advise from Superman, about Batman's new portfolios and details on the Green Lantern hedge fund. They are not amused.
ScribeWatch: So, no Sam Raimi for Spider-Man 4 but his series writer of choice, Alvin Sargent, has come on board to do a rewrite? Well, possibly being married to the producer may have helped keep that relationship alive.
DanishWatch: Komiks.dk, the largest comic book festival in Denmark is bringing in Chris Ware, Daniel Clowes, Charles Burns, Ed Piskor, Dave Gibbons, Frank Quitely and Kevin O'Neill to play with. More here.
StripWatch: British newspaper The Sun launches two new strips tomorrow, one a comedy, based on the Wallace & Gromit characters from Aardman, the other a supernatural romance in the Twilight vein called Shadows by Chris Nelson and Kevin Richter. The dropped strip, the long-lasting jet-set couple lingerie George & Lynn continues online for now. While The Grand Rapids Press drops Mutts.
NeilWatch: Remembering remembers L'il Neil seventeen years ago.
How The Other HalfOfProfessionalComicBloggersLiveWatch:
@laurahudson Beautiful day! Heading to the nude beach with a bunch of trades.
RaceWatch: Last night's post by Ryan Mullenix has certainly caused a little comment across the net. It might be worth pointing out the examples he used do indeed stretch across a period of time, stretch the idea of racial identity to breaking point (I still have difficultly understanding that some people have a different idea of Caucasian than I do – it's not a synonym for White – and especially when people start to throw Spanish/Irish/Italian heritage into the pot). And you know, John Stewart. And most definitely there doesn't seem to be any racial motivation in the return of character identities to their previous occupants in the DC universe.
But what there has been is a practical effect. One that should have been considered and possibly countered by the powers-that-be when taking such line-wide actions. And considering that they've got Milestone integrated into the DC Universe right now, it's not as if DC haven't got a plethora of diversely genetic superhero comic book characters just waiting to be used. Far more than Marvel in fact – yet Marvel seem to have a great frontline diversity that DC do right now.
Even if that includes skateboarders, African princes and people saying "Sweet Christmas".
---
---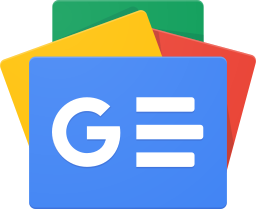 Stay up-to-date and support the site by following Bleeding Cool on Google News today!